The Importance Of "Value Realization" For Smarter Businesses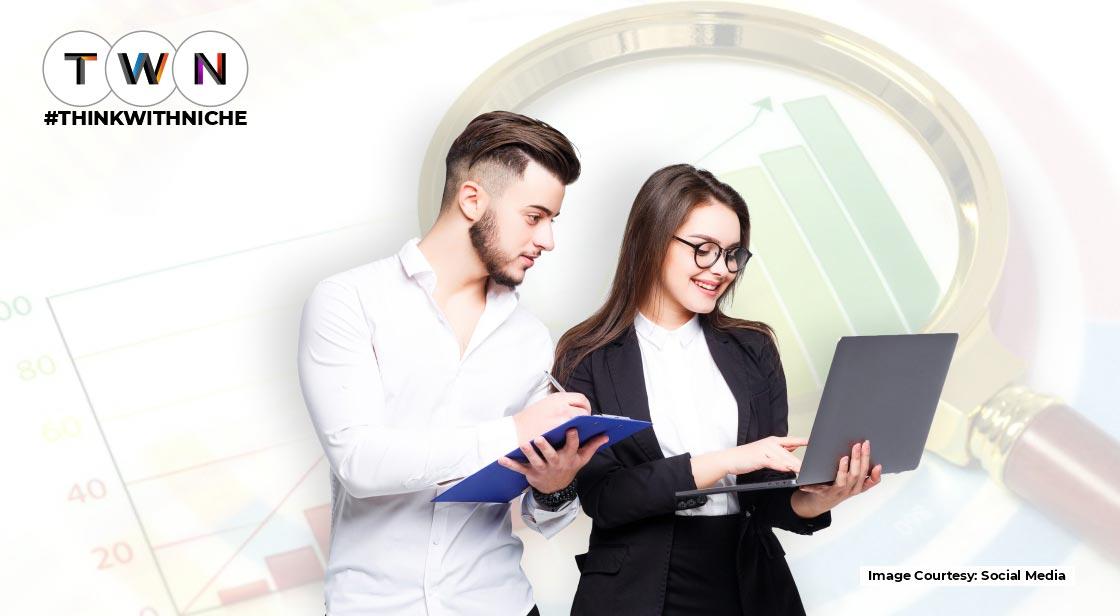 Businesses are looking for ways to increase their 'value add' through existing products, processes, and customers. This includes the term "evaluation" (Learning and Development), Return on Investment ROI in capital terms. Purists may argue that they all are different. They are in many ways. However,t the idea of Value Realization isn't new. It is, however, less common. To be successful, it takes whole-business thinking.
As we'll see, value can range from the simplicity of use software offers to your business to the relationship with your vendors or the speed at which problems are resolved in your internal and external operations. This post will go over what value realization is, the framework for value realization that supports B2B ecosystems, why value realization is a best practice that applies to all industries, and how businesses of all sizes can start measuring value realization.
Continue Reading..
The key to enterprise transformation success is a solid business strategy. This strategy must be supported by senior executives who are willing to sponsor and show a commitment to a clear, transparent vision. It must be a strategy that the organization, both top-down and from all levels, believes in, can execute, and supports. Value Realization helps you understand the characteristics of strategic changes and how they affect your operational and transformative goals.
What Exactly Is Value Realization?
Value Realization, in its simplest form, is the ability to measure the impact of people and projects on executive-level business goals. Tracking the value that a stakeholder or business receives from an enterprise project gives them a tangible way of tracking the business impact it has on customers, operations, and ultimately shareholders. By aligning to business outcomes, enterprises can accelerate their hybrid cloud journey. This is done by clearly establishing a risk-adjusted Return on Investment (ROI), of an overall portfolio transformation using insights and evidence.
Why Should You Embrace Value Realization?
To achieve lasting change, leadership behavior and coaching are essential. To be as effective as possible, organizations and teams must be open to change and flexible. To avoid reverting to old ways, clear metrics must be set for success. This involves understanding your current objectives and setting a solid baseline. Value Realization allows you to quantify value and shows that you are making progress on your transformation journey.
The Objectives and Key Results approach (OKR), which is market-leading, is essential for a journey to Value Realization. The OKR approach is a goal-setting tool that can help improve performance and drive organizational change. These objectives align with the enterprise strategy and are mapped to key outcomes expected from that strategy. Key outcomes are defined through Key Performance Indicators (KPIs), or tangible outcomes from various initiatives. KPIs are then rolled up into outcomes, giving direct visibility to the business's end goals.
What Are The Benefits Of Value Realization Implementation?
We've seen significant improvements in the alignment of KPIs and metrics with organizational goals, such as a 40% reduction in Total Cost of Ownership (TCO), and a 25% faster time to market. A standardized approach developed from a Cloud Center of Excellence can be used by an enterprise to enable distributed agile rollout of Value Realization. As organizational agility develops, the CCoE's focus shifts to standardizing your approach and measuring value, as well as accelerating change. The Value Realization Office (VRO), which is a group of leaders, will be able to help you define the best leadership practices.
The VRO initially focuses on the evaluation of current parallel agile practices to determine how they can be logically standardized across the enterprise. The VRO is responsible for aligning teams to the enterprise design, and for piloting scaling to new team members using a standard design for scale. The VRO refines and iterates on the scaling model based on lessons from existing agile teams and pilot areas.
We've seen the following benefits for clients who set up Value Realization Offices:
The client's OKRs are correlated with consistent and quantified results

Empowered leadership that makes decisions and sees tangible results based on KPIs

Data-driven decisions enable team performance improvement

Teams with clearly defined KPIs and integrated reporting

All levels of the organization are held more accountable

Key outcomes can be achieved by a connected team
How Can You Continuously Realize Your Business's Value?
It is crucial for enterprises to communicate clearly the value of enterprise strategy and technology objectives to align with their business goals. VROs will ensure that the business strategy is aligned by monitoring, adjusting, and calibrating goals. A VRO will provide a framework that includes key metrics to quantify outcomes and link them to strategic objectives. This allows for greater transparency, accountability, and engagement.
The cloud transformation journey will have many KPIs. These include improved speed to market and customer experience. They also reflect the increased productivity of IT developers and employee satisfaction. These KPIs provide a single source of truth and drive enterprise value. It is crucial to have a single source of truth for all stakeholders. This allows transparency and allows you to adjust your goals as needed. These dashboards can only be created if there is a well-designed matrix of business outcomes that are mapped to key objective metrics in the organization.
Governance is about combining pieces of Value Realization and process and people accountability, empowered by technology/tools. Governance is not about a Project Management Office (PMO), it is about making decisions. Governance is about making decisions from the bottom up. Leaders who are proactive in removing obstacles for the team and empowering them to make decisions that evolve over time are crucial. By transforming into an authentic, people-centric, emotionally intelligent workplace, middle managers can accelerate change.
A flexible governance system to track OKRs or KPIs is combined with continuous alignment with leaders to allow for quick pivots and interventions that remain in line with objectives. This allows teams enough headroom, eliminates distractions, and clarifies the time commitment required to prioritize objectives. Stable operations are essential, but outages, delays, and incidents can limit savings.
Summary Of Value Realization
Value Realization requires a different way of looking at measuring and driving business goals across enterprises. The Value Realization solution must be cross-functional, collaborative, break down barriers, and involve a variety of stakeholders to ensure success. From top executives to squad-level programmers, Value Realization requires both strategic leadership and practical actions.
The Value Realization Office gives you the chance to coordinate teams. It will be a part of the enterprise's DNA. Every choice and action will revolve around the question: "Is my organization able to connect this action or initiative with the overall enterprise strategic goals?"
You May Like