The 5 Best Entertainment Business Ideas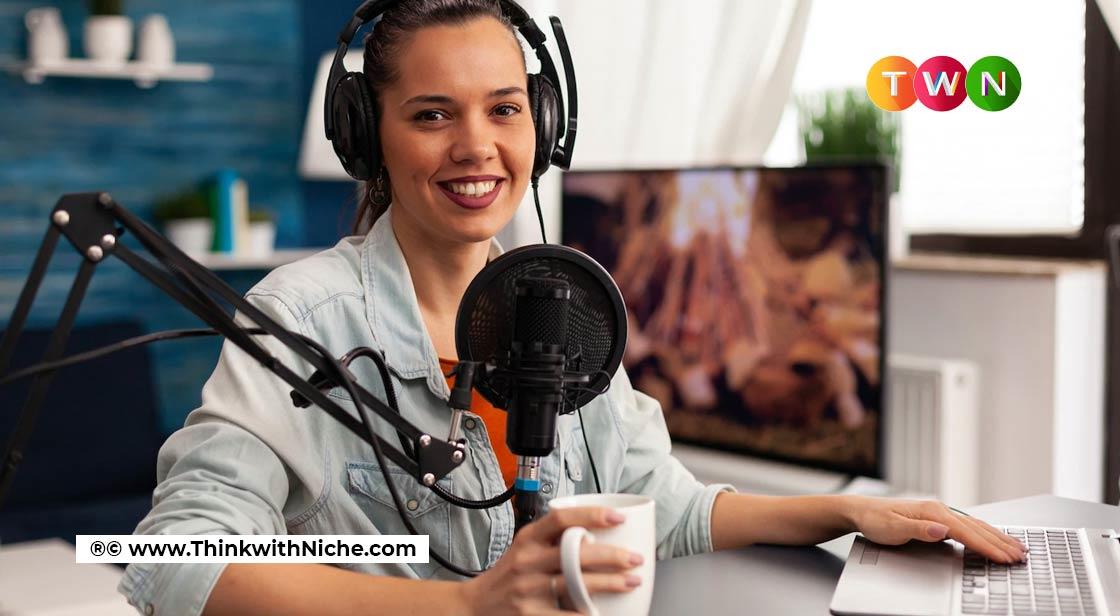 The entertainment industry is undoubtedly glamorous, and to succeed in it, one needs to use intelligence and smart strategy. Every broadcasting medium, including newspapers, magazines, TV, and radio, as well as well-known types of entertainment like movies, music, and books, as well as more recently the internet, are included in the global entertainment and media market.
You may be thinking about starting a business in the entertainment industry if you enjoy the fun and the excitement it offers. You might be thinking about what kind of entertainment business idea is best for you in this vast field, though.
Remember that the phrase "entertainment business" encompasses a wide range of concepts, from those that pertain to the entertainment itself, such as party planning or a karaoke bar or concert venue, to those that assist the entertainment industry, such as publicists or photographers. In this blog, we discuss a wide range of entertainment business ideas.
Continue Reading..
The media and entertainment industry is one of the largest industries around the world. It's a billion-dollar industry that employs millions of individuals around the world. In India alone, the media industry is valued at around 1.7 trillion rupees. So there's no lack of opportunity here which is why many people often consider entering this business. But since it's such a huge industry with dozens of fields, one has to have a proper plan and a great idea in place.
The media and entertainment industry is an expansive industry that includes television, movies, fashion, games, music, journalism, advertisement, and now OTT. This is why it's important to know beforehand which field one wants to venture into before the confusion creeps up on you and things begin to look blurry. So if you are someone who loves the fun and excitement of the media and entertainment industry and wants to venture into it, then this article is just for you. We have listed the 5 most exciting entertainment business ideas that might make things easy for you to decide.
Before we begin, let's take a little overview of the entertainment industry.
What does the entertainment industry mean?
Since so many activities may be categorized as "entertainment," many businesses could be labeled entertainment businesses. An entertainment business can actually be anything that touches the entertainment sector or offers entertainment of any kind, thus there isn't one thing that defines it.
Offering personal assistant services, catering, and PR are just a few of the many things that go into the entertainment industry. There are additional ideas for entertainment businesses that involve providing consumers with actual entertainment, such as a movie theatre or karaoke bar.
Because of this category's breadth, there are a tonne of entertainment business ideas and opportunities to establish your new business in the market.
How to select an entertainment business idea
You might be unsure about which entertainment business venture to pursue after reading this list of ideas. When considering what kind of business to launch, the following are some questions you should ask yourself:
What areas of experience do you have?

Does the business type you're thinking about operating in your location?

What resources or space would the business require?

Would you be open to travel?

Do you want to work independently or with others?

Will you require a business loan for the entertainment industry to launch the business?
5 Most Exciting Entertainment Business Ideas
1. Ad Film Production
The media industry relies heavily on advertisement and PR which makes it a great business idea to invest in. Take any field in media, be it movies, television, print, or journalism, they all spend a huge chunk of their capital on advertisement and promotions. This high demand will result in a higher profit margin. But keep in mind, this business idea requires a considerably large capital and a good networking sense. So if you have those two assets in place, Ad Film business or production is a great business idea to invest into.
2. Artist Management Company
Management Company handles the basic day-to-day affairs of an artist so that they can create art in peace. Apart from this they also offer career advice, bring new projects and promote an artist's name in influential circles. This is why almost all big and, now even up-and-coming artists, have managers. So setting up an artist management company is a great business idea. One major requirement for this business is exceptional networking skills, so make sure you keep that in mind before venturing into this business.
3. Comedy Clubs
During the past five-six years, the stand-up comedy scene in India has blown up with many comedians becoming mainstream voices. This is why it's a great time to invest in a Comedy Club. Since watching a comedy show is much cheaper than most of the things out there, it makes sense why the ticket sales for comedy shows have gone up. Thus a good comedy club today can bring a lot of business to you if you manage to play your cards well.
4. Publicist
This is one of the major fields in the media industry and one which can bring higher returns in the long run. If you are someone who has a way with people and wants to support artists directly, this business idea is tailored for you. A publicist has tons of responsibilities including client PR, publishing interviews of your clients, and also doing damage control if a client finds themselves in trouble. But this business idea requires some experience in the publishing business, so if you have that, becoming a publicist is a great business idea.
5. Escape Rooms
Escape rooms have become a major entertainment business model and have gained a lot of traction from young to middle-aged people. These Rooms are like real-life board games where you have to solve a puzzle before the time gets up. People come with their friends and try to solve the puzzle together. This can be a great business idea if you have a creative itch as different escape rooms have different themes and rules. So you can use your creativity here.
The media and entertainment industry is a tricky business and deciding on the right idea to invest in can be a tricky decision to make. There are a lot of factors one needs to consider before venturing into this business. So hopefully you have got some good ideas from this article. Don't forget to do your research too before finalizing anything.
6. Photographer
Professional photographs are frequently needed in the entertainment industry, whether for photo sessions, portfolios, events or award shows, etc. You can take advantage of this substantial demand by beginning a photography business.
If you have prior photography expertise, you are qualified for this position; but, if you are just starting out, you may choose to offer your services at a reduced rate while you develop your portfolio. You shouldn't have any issue obtaining clients considering how many struggling artists are out there hoping to land their first significant job.
7. Makeup artist
Public figures like celebrities must always look their best. This indicates that the entertainment business has a significant demand for makeup artists. Individuals working in the entertainment industry, are essential on the set and before events or photo shoots. And as you can see from any celebrity's Instagram, hiring a talented makeup artist is essential for getting ready.
You should probably enroll in cosmetology school if you want to work as a makeup artist. As soon as you get the credentials, you should begin developing your portfolio. Also, keep in mind that tact is essential.
8. Hairdresser
Although hair stylists and makeup artists work closely together, their tasks are distinct and equally vital. If you've ever observed a celebrity getting ready for an occasion or a picture session, you know that it frequently requires a full team to make them appear glitzy and photogenic.
Again, qualifications are required, but if you enjoy designing the ideal blowout or updo, this might be the job for you.
9. Provider of craft services
Food services and catering for the cast and crew are commonly required for photo and film shoots. Another business idea for entertainment is to start a company that provides meals for artisan services. Your services can be in demand if you have a knack for cooking large quantities of meals and are reliable and on time. Just make sure you have the necessary licenses and permits to handle and serve food, as with any business that provides food services.
10. Costume designer
A costume design business is one of the entertainment industry's most creative outlets. Every play, film, and television production needs a wardrobe, so if you love fashion this might be the ideal entertainment business for you to launch. As historical dramas continue to gain popularity, there is an increasing need for costume designers who can produce period-appropriate clothes. However, even shows set in the present need someone to choose each character's attire.
Conclusion
One of the most challenging aspects of beginning a business is finding the perfect business idea. Fortunately, there are many opportunities for entertainment businesses. Although there can be a tonne of more possibilities, we advise you to start with the ones mentioned above.
You May Like