Specially Abled Kids Celebrate Their First Raksha Bandhan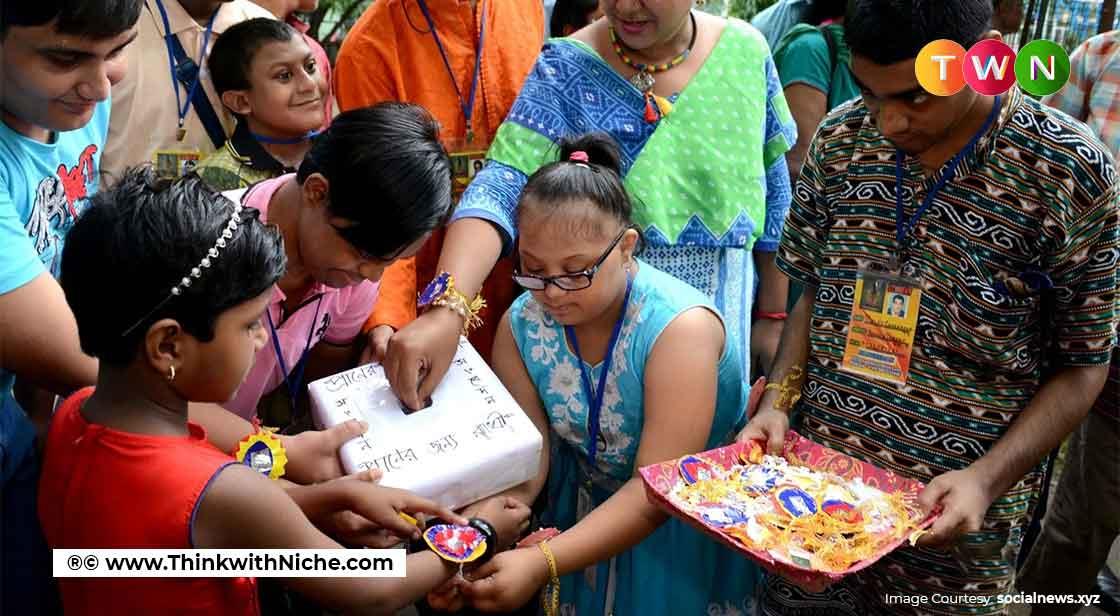 We all celebrate the festival of Raksha Bandhan every year. But there are many kids out there who do not get to celebrate the festival like everyone else. Read the article to find out about a campaign that is helping them to celebrate this festival for the first time. #ThinkwithNiche
Continue Reading..
Raksha Bandhan is a festival that is celebrated all over India. The festival celebrates the bond among siblings. Every Year it is celebrated by the siblings by tying the Rakhi. The brothers promise their sisters to protect them and to keep them safe. We all celebrate this festival and enjoy the company of our siblings. But not everyone gets to have the feeling of having a Rakhi on their hand.
Have you ever thought about specially-abled people? The one who is never able to have a rakhi on their wrist. They don't get to celebrate the festival like others. To overcome this problem, Cadbury Celebrations has partnered with Social hardware, an organization working to develop a prosthetic arm with senses. The arm that will help them feel the sense of touch.
They are trying to provide these prosthetic arms to children all around India. These prosthetic arms are cost-effective so that they can be affordable for all.
The name of this campaign is 'My First Rakhi' as through this the differently-abled will be able to celebrate this festival for the first time.
The campaign is presented in front of everyone with a commercial that shows the story of Shubham and his sister. Shubham is specially-abled and has always wanted to celebrate the festival. But he was never able to feel the touch of the Rakhi. But with the help of this campaign, and with the prosthetic arms he is finally able to celebrate the festival.
The arms made under this campaign are told to be lighter than the normal prosthetic arms. These arms are chargeable with external power sources and are durable at the same time. The manufacturing is done by having the cost in mind. The arms are cost-effective so that everyone who needs them can afford them.
Anil Vishwanathan, Senior Director of Marketing Mondelez has said that they wanted to make a difference for the kids who don't get to celebrate the festival as we do. He also said that the motive of the campaign is to give these kids a new start who have lost experiencing the joy of celebrating this festival for years.
The campaign has also planned a TV Campaign with Ogilvy India. It gives hope to all those children who wanted to celebrate the festival but were not able to do. But now with the help of this campaign, they will be able to have the true feeling of the festival for the first time. They are trying their best so that more people can get access.
We hope that the campaign can really help the kids to celebrate the festival as they have always wanted to. They can finally feel the touch of Rakhi on their wrist and they can also say ' Kuch Achha Ho Jaye, Kuch Meetha Ho Jaye."
You May Like