Social Dynamics: A Collective And Collaborative Identity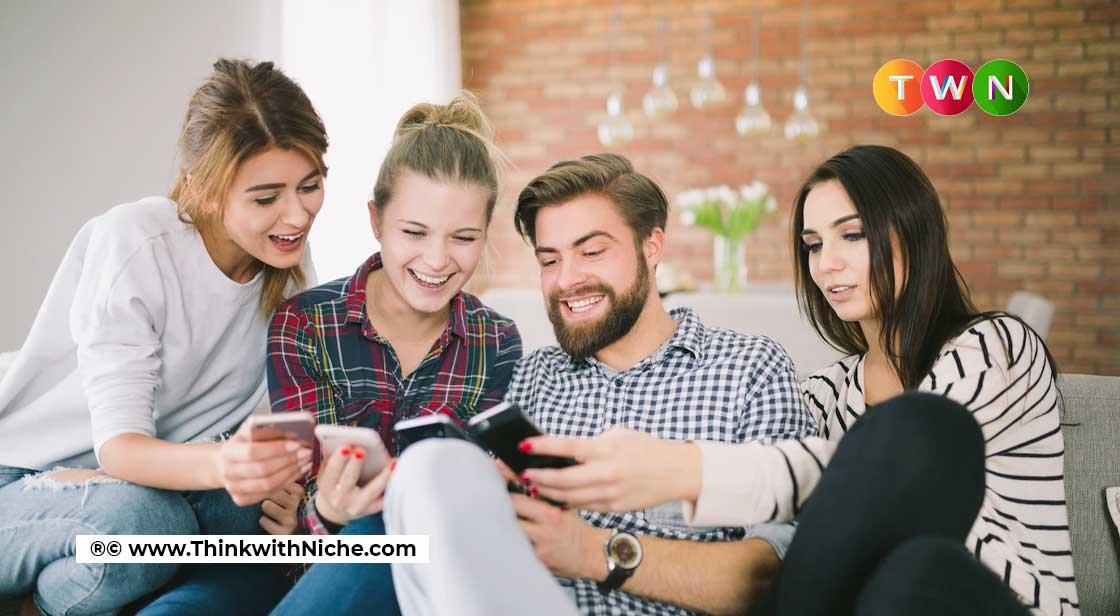 As we all know Social dynamics is nothing but something that refers to the behavior of groups that results from the interactions of individual group members as well as to the study of the relationship between individual interactions and group level behaviors. Let us take a look at how it has changed and evolved over time. #ThinkWithNiche.
Continue Reading..
We have already stepped into the modern world! Haven't we? The increasing overexposure of gadgets and more excessive knowledge in these realms make us all the more sensitive today. We always have that disturbed or worried image in our minds about society and social media. First of all, let us all understand what this phenomenon of social dynamics talks about? What are social dynamics?
Social dynamics is a process that inspires people to include or add on comprehensive, ingenious ideas. Social dynamics focuses on individual behaviour and its impacts on individuals. People evolve to become more intelligent and responsible, which leads to a healthy social life. How are we with the outside world? How do we react to certain things that come in our way? These are the basic questions that arise when we talk about social dynamics. As change is a constant factor of growth, every person has their own way of expressing themselves. Social interactions and social media play a crucial role in today's world. The environment that we surround ourselves with has come onto this virtual platform. There are websites that bring people together to talk, share ideas and interests, or make new friends. These are the types of collaborative views that social dynamics come into action with. Many relatively inexpensive and widely accessible electronic tools enable anyone to publish and access information, collaborate on a common effort or build relationships.
Now, how can you influence social dynamics? Or how do your communication skills influence people around you? Each one of us has different skills or personality traits that make all of us different from each other. Well, that's the art of nature you see. Isn't it?

Just imagine a world where all of us looked like. Or all of us had the same features and we spoke the same. Life would be so humdrum, just equivalent or as exciting as watching paint dry. Learning something new about ourselves is always fascinating. Ever wondered why we behave in certain scenarios or do things in a certain way? It's amazing to know that our minds behave uniquely, but at the same time function similarly. Thus, one needs to develop certain skills which make them different from others. Having good communicative skills or knowing the art of maintaining social dynamics.
Here, the skill could be in any form. Someone has rightly said if you want to be a good communicator, always learn to be a good listener. Listening is what we most need in today's time. As each one of us has our own stories to narrate. Listening is as important as speaking.
Today we stand on a platter of social realms or the virtual world. Instagram, Netflix, Facebook, Twitter are all path-breakers from the then society we had.
Let's take the example of LinkedIn here. One of the only mainstream social media sites that are actually geared towards business, linked is to cyberspace what networking groups once were to local business communities. So many people have received jobs and built a strong business platform up there.
Social media tools are generally available to the public at little or no cost at all. Anyone with access can operate the means of social media production. It is capable of virtually instantaneous responses. We gain a lot of content, positive and negative when it comes to social media platforms.
Generations have such a wide range of differences between them. It's just unthinkable sometimes. Friends have found new techniques for spending time with each other in this pandemic. Ever wondered or even imagined, about watching movies together online? Converting hangouts and meetings at online platforms? The technology has gathered up an entire army of itself. Wrapping up, your behaviour, attitude, and the way you communicate affect social dynamics in a wide range. When you are in public or a group or in interaction with people at a large gathering or your workplace. Hence, it is always good to be wise and smart !!
You May Like