Robotic Process Automation (RPA) In Finance: 5 Ways To Use It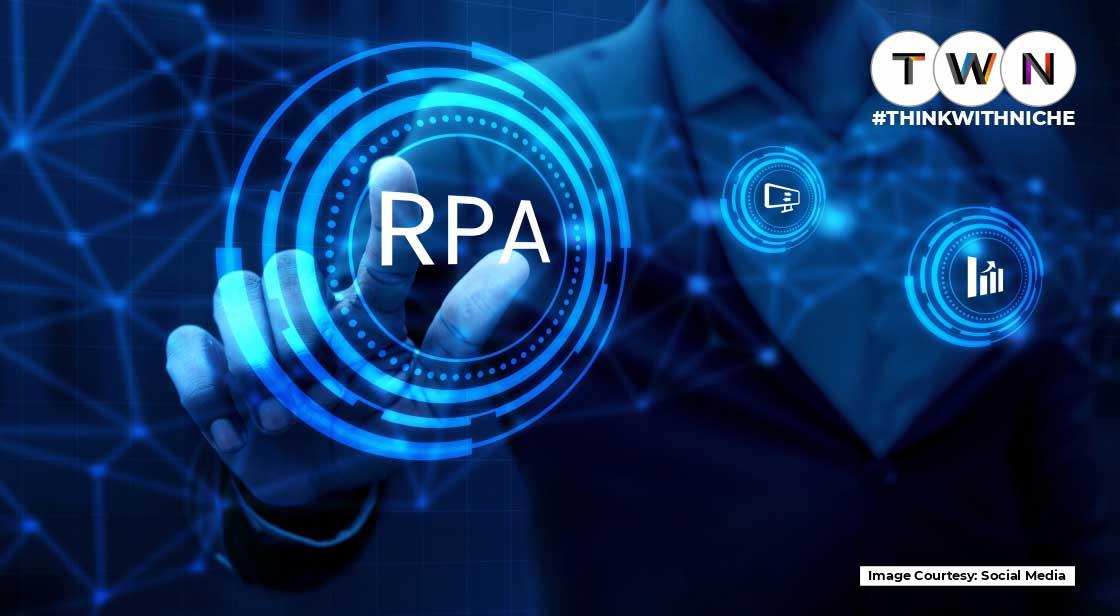 Robotic Process Automation (RPA), has historically affected many workflows within an office. Many tasks relating to finances remain manual due to a lack or inability of suitable solutions, or because of organizational insecurity about allowing robots to perform essential tasks. Humans still control robotic accounting. The right rule configurations will ensure that there are people to double-check for any possible exceptions.
New tools and a growing commercial awareness of automation's value have led to new RPA applications in accounting and finance. These applications can lead to cost savings, better employee morale, and higher productivity. Let's look at some of these most popular uses of RPA and consider which benefits make RPA worth the investment. This article will discuss RPA accounting and how you can make sure your organization gets the best return on its investment.
Continue Reading..
Finance teams have been using Robotic Process Automation (RPA) for years to increase speed, efficiency, and accuracy in specific tasks. They are now combining RPA with Machine-Learning (ML). Recent Gartner research indicates that approximately 80% of finance executives have implemented RPA or are in the process of doing so.
In the 1990s, finance automation was given a boost by researchers who developed the optical character recognition technology to read handwritten checks. Today's financial services and banks use RPA tools for interaction with many critical applications such as Customer Relationship Management (CRM), Enterprise Resource Planning (ERP), and other areas. These tools are able to manipulate data, trigger responses, and communicate with other systems in ways that were previously impossible without human interaction.
RPA solutions of the latest generation use the combined capabilities of AI, and ML models to "review", flag potential issues, and learn from past experience. RPA solutions offer financial functions security and substantial cost savings.
How can you implement RPA in your financial institution? This article will discuss five RPA uses cases that are well worth taking a closer look.
What Is Robotic Process Automation?
Software robots that simulate human interaction with digital systems or software can be easily developed, deployed, managed, and maintained thanks to the software technology known as robotic process automation (RPA). Keystrokes can be understood and completed by software robots. They are able to locate and extract data while navigating systems. Software robots can accomplish this more quickly, more consistently, and without needing to stand up or take a break than people can.
What Business Benefits Does RPA Bring?
Robotic process automation automates workflows which increases profitability, flexibility, and responsiveness of organizations. Robotic process automation increases employee satisfaction, engagement, and productivity by taking away mundane tasks from their workdays.
RPA is fast and non-invasive, making it possible to accelerate digital transformation. It's perfect for automating legacy systems without APIs, virtual desktop infrastructures or database access.
RPA Evolution In Finance
Robotic process automation (RPA), which is used in many industries, refers to the use of low-code software "bots", to perform repetitive tasks that are time-consuming for human workers. This includes invoice processing, compliance reporting, and data entry. RPA is part the larger trend of Hyperautomation. This allows organizations to shift from automation that mimics human activities to automation that uses data in order to optimize end-to-end finance processes.
RPA robots are ideal for managing a large volume of repetitive tasks without the need to be manually supervised. This allows employees to concentrate on more meaningful work such as building relationships with customers and analyzing data to gain a competitive advantage. It also gives them the opportunity to turn great ideas into financial products.
RPA and AI: How it works with ML and AI
AI and ML technologies increase the power of RPA in the following ways:
If any of the underlying rules are changed, RPA bots can be prevented from going down

To identify the most pertinent information for decision-makers, we can use patterns found in historical data

Analyzing data and predicting results that aid in contextual and informed decision making
Let's take, for example, RPA software that consolidates data from multiple sources to track customer payments and invoices. ML can determine the likelihood of each customer making their payment on time. This predicts whether a customer will pay on time, reduce administrative costs, extend supplier payment terms, or invest in new equipment.
Five Ways You Can Use RPA To Finance
Finance leaders often look for the tasks that are most susceptible to human error, create the biggest workflow bottlenecks, or cause inefficiencies that can lead to poor customer service.
These are five areas where an RPA platform powered by AI/ML can be used to transform your financial institution.
1. Drive Sustainable Growth
In an era of low-interest rates and costly digital transformation initiatives, banks and financial sector providers confront intense competition. One approach to boost revenue is through cross-selling new goods to financial advisers. RPA is a fantastic choice.
Your financial institution can put an RPA implementation in place to have information about client behaviour provided automatically to certain employees. Based on their behavior, clients can be divided into various categories using ML models. This enables the best goods and services to be recommended to them. Which clients are most likely to obtain a new credit line can be determined by banks.
2. Operational Efficiency Can Be Improved
RPA technology reduces operational costs by automating tedious, manual tasks such as reconciliation. Digital workers are able to retrieve and compile data across multiple back-office systems. They can reconcile amounts, such as invoice payments, and take immediate action to fix any issues. Digital workers can, for example, use natural-language processing to analyze invoice text and route problems to the right team.
3. Rejuvenate The Customer Experience
Consumers today have more choices than ever when it comes to financial services. They have high standards for attentiveness, efficiency, and support responsiveness. RPA solutions can enhance the client experience from account creation through account updates. New customers can quickly and simply open new accounts and request more items with automated Know Your Customer validation.
RPA can also be used to alert relevant parties to particular events, such as client concerns about a new mobile banking feature. ML enables you to filter data from comparable complaints in order to locate the most fruitful areas for improvement.
4. Fight Financial Crime
For financial institutions to detect fraud and stop it from happening, the appropriate cybersecurity technology is essential. This involves checking for sanctions and monitoring transactions. RPA improves the efficiency and precision of fraud detection. RPA bots check that data complies with federal Anti-Money Laundering (AML) regulations first. ML examines variations to spot potential fraud and ascertain its likely causes.
5. Ensure regulatory compliance
RPA (Remote Processing Automation) can help financial organizations strengthen their financial governance. This lessens the possibility of reputational harm and legal penalties. RPA collects data from certain documents or systems to make compliance reporting easier. ML goes one step further by detecting what auditors could need to review, putting information somewhere accessible for quicker decision-making, and figuring out what auditors might need to check over.
RPA is useful throughout an organization. The accounting and finance procedures at the core of a corporation are two of the most significant uses of RPA today. In accounting and finance, what is RPA? RPA can be utilized to speed up the completion of accounts payable and receivable tasks as well as automatically audit financial statements.
You May Like