Raksha Bandhan - The Threads of Love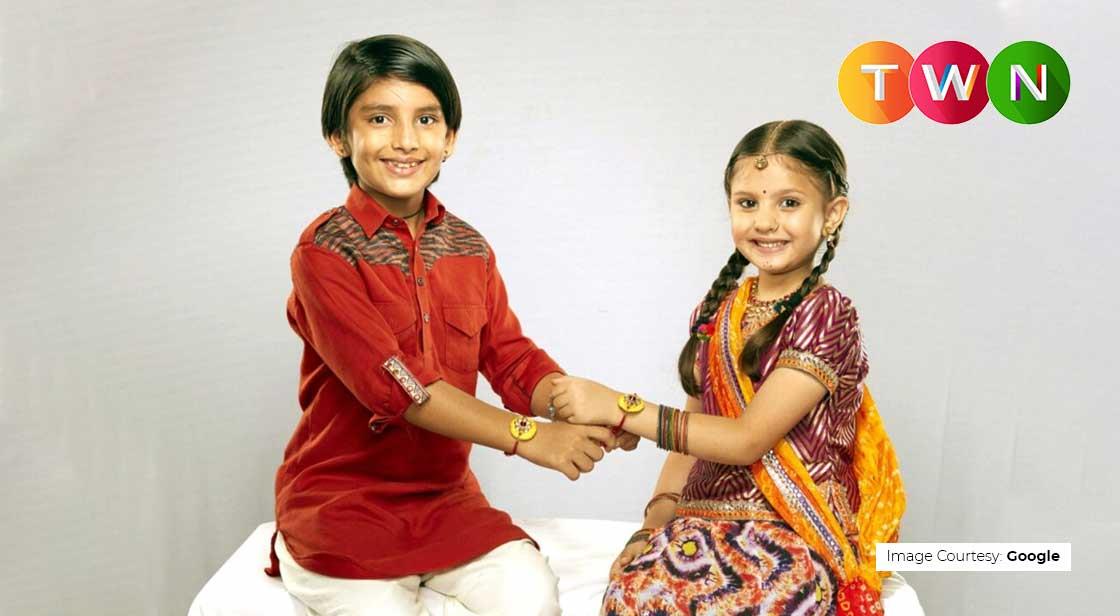 This festival of connection and love between siblings brings happiness and joy to all. Let's understand the importance of this festival a little more #ThinkWithNiche
Continue Reading..
Rakhi Purnima, or the festival of brothers and sisters, is celebrated every year in the Hindu faith by the sister tying a Rakhi on her brother's wrist. It represents a sister's love and confidence in her brother, whom she believes will always come to her aid when she needs it.
The sister places the tika (a large dot of vermilion paste) on her brother's forehead before wrapping the rakhi around his wrist as part of the Rakhi ceremony. By receiving the Rakhi on his wrist, the brother vows to fulfil his commitment regardless of what happens. It is usual for the younger brother to place a sweet in her mouth and for her to place one in his before they hug. As a consequence, the simple yet important event has concluded successfully. At home, there were more family members and close friends.
Purnima, or the full moon day, is celebrated annually in the Hindu month of Shravan. The Hindu Panchang considers the time between 1.37 and 8.57 pm to be auspicious, whereas the time between 10.07 and 13.37 am is deemed bad.
It is a Hindu, Jains, Sikh, and Muslim holiday that is primarily observed in India, Nepal, and Mauritius. This occurrence is also linked to historical and mythological stories.
In a battle with King Bali, the demon King, Indra, King of the Gods, was defeated and lost Amravati, the celestial palace. Sachi, Indra's wife, petitioned Lord Vishnu, who granted her a sacred thread to tie around Indra's wrist. She did so, and the reborn monarch struggled to recapture Amravati once again. This was an early demonstration of the power of a thread tied to belief on a wrist.
When Lord Vishnu was invited to stay in King Bali's palace, the demon king requested that Lord Vishnu accept his offer gratefully. Lakshmi, angry that Lord Vishnu had abandoned Vaikunth, tied a thread to King Bali and requested that he adopt her as his sister. He was more than ready to let Vishnu return to Vaikunth with her, seeing it as a sisterly gift.
Lord Ganesha's sons were Shubh and Labh. Santoshi Maa was born from Lord Ganesha's wives Ridhi and Sidhi's holy flames since his sister came to bind Rakhi to him and they didn't have a sister. Shubh and Labh gained a new sister as they tied the Rakhi with Maa Santoshi.
In the Mahabharata, Draupadi tied a thread to Lord Krishna, whereas Kunti tied a thread to her grandson Abhimanyu before the war. Both desired to be protected from evil.
The storey of Rani Durgavati of Chittor and the Mughal emperor Humayun is one of the most touching historical examples of the Rakhi link, and it may help to validate it. Rakhi was presented to Mughal Emperor Humayun by Rani Durgavati, who feared for Chittor's life and the fate of her country in the face of Gujarati ruler Bahadur Shah's evil intentions. He went to Chittor right away to save her, touched by her act of faith. Unfortunately, by the time he arrived at Chittor, the ladies had resorted to jumping into the flaming pyre or committing Jauhar, and the men had resorted to a suicidal struggle in which Chittor was eventually conquered by Bahadur Shah. When the emperor came, he was overwhelmed with grief and resolved to make things right. He ousted Bahadur Shah and installed Rani Durgavati's son on the Chittor throne in his place.
It is not necessary for the brother and sister to be biologically related to celebrating it today. Similarly, children tie rakhis to seniors, ladies to warriors and politicians, priests to others in the congregation, and so on.
Rakhis have also progressed from simple thread attachments to more sophisticated attachments to larger and extra-large designer rakhis with images of film and cricket stars accompanying the tying equipment (see below). Those that cost hundreds of rupees start at a few cents for a dozen. In times of inflation, a brother's gift to his sister has averaged approximately a hundred rupees, and for the wealthy, they can go much higher.
It makes no difference how much it costs to celebrate Hindu holidays in India. Even if it's only to rejoice or get some new clothing or candy, the event necessitates spending money.
To the rest of the world, it may appear to be a meaningless ritual, but for those who participate in this festival, it is an affirmation of confidence in the simple act of tying threads that remains as strong as the mental link that follows the act of tying threads.
You May Like