Origami Technique For Mindfulness A Modern Approach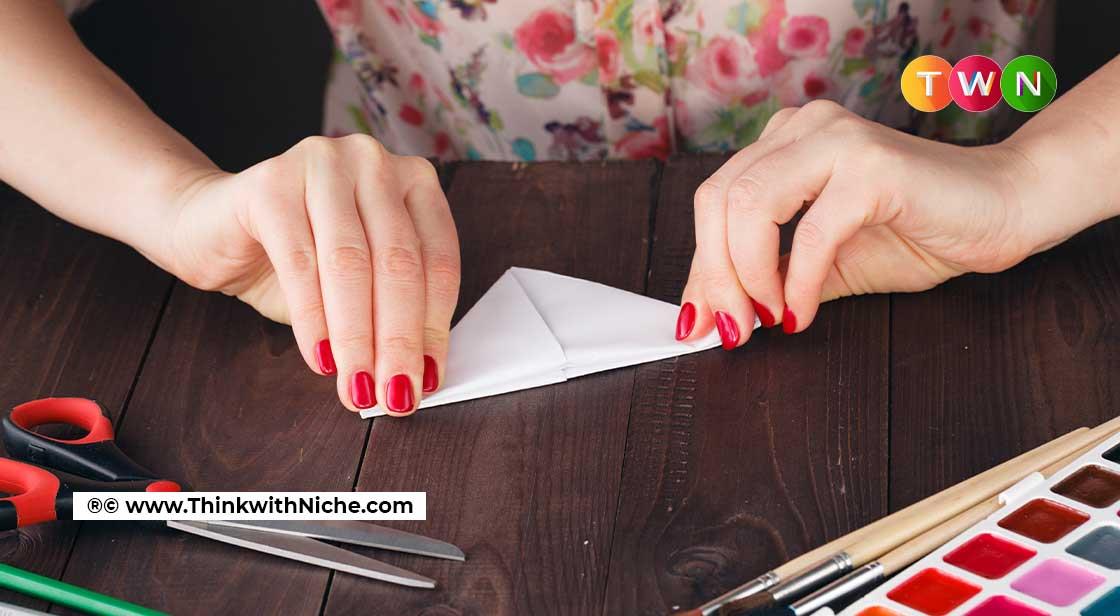 Origami began in temples, where the paper was folded in a unique style and handed to the gods as a gift of gratitude. Origami is a Japanese technique that soothes mental blocks for higher clarity and vision. #ThinkwithNiche
Continue Reading..
Although since the 6th century, the actual paper folding practice referred to as origami was a part of the cultural heritage. Given the cost of handmade paper, origami was mainly confined to symbolic reasons. Origami was launched into Japanese education up until the late 1800s as an approach to enhance children's accumulation and perseverance. Manual connection, attention, and memorization are all known benefits of origami (Lang, 2009). However, a modernized twist on the classical antiquity of origami suggests that it can also be used as a mindfulness instrument for staying aware of the present moment. According to Seneviratne (2018), origami is an efficient mindful technique because it educates the brain to handle objects with regard.
Origami, like all the other mediation methods, puts the emphasis on being more careful and alert in the present moment. Through discipline and effort, origami can elicit results comparable to those discovered in cognitive processing spiritual practice – the technique of focusing conscious focusing on a specific subject minute by minute, like a pendulum running. While you complete every bend, Samuel Tsang emphasizes the significance of appreciating the process - observe the patterns, be conscious of the smoothness, and pay attention to the sounds as the sheet wraps.
Constructing intricate origami masterpieces may not always be the greatest option; occasionally simplicity is the best option. This helpful origami cage tutorial is ideal for beginners. Origami-fun offers a wide range of instructions, from beginner to advanced, including how to bend animals, florals, and more. These downloadable origami tutorials are a great way to learn how to construct beautiful structures. Using particular directions or watching instructional videos, you could produce little pieces of art out of anything other than a slip of paper.
So, unless you're an origami expert, why not give this app a try?
The TreeMaker tool, developed by origami expert Robert Lang, aids in the creation of bespoke geometrical origami structures in the sequence of mathematical philosophy. It's not for everyone, but if folding papers and doing math is your thing, this could be a terrific alternative for everyone. This instructional from Origami. I take you through some extremely common origami folding and patterns, from famous cranes to a leaping amphibian. Before you even start practicing the craft, the easy guidelines and detailed stage graphics explain to viewers that each creation must grow. There's also plenty of creative video lessons to enable you to make everything from invertebrates to fabled monsters to an impossible degree.
Think of origami as a portion of food required for your mind, body, and soul! It requires a detailed focus of hand and eye combination, develops skills to enable motor functioning, and boosts concentration, they all combine altogether to stimulate brain function. Apart from this, it enables higher stimulation of our minds and draws imagination and clarity to recall things.
The holidays are approaching, and freebies are in full swing. Consider a folding gift basket as a unique gift. Simple to make, it might be a concentrated way to send a small gift to a loved one while giving yourself the satisfying incentive to create something on your own while focusing solely on the person you want to accept it.
You May Like