Online class a menace to learning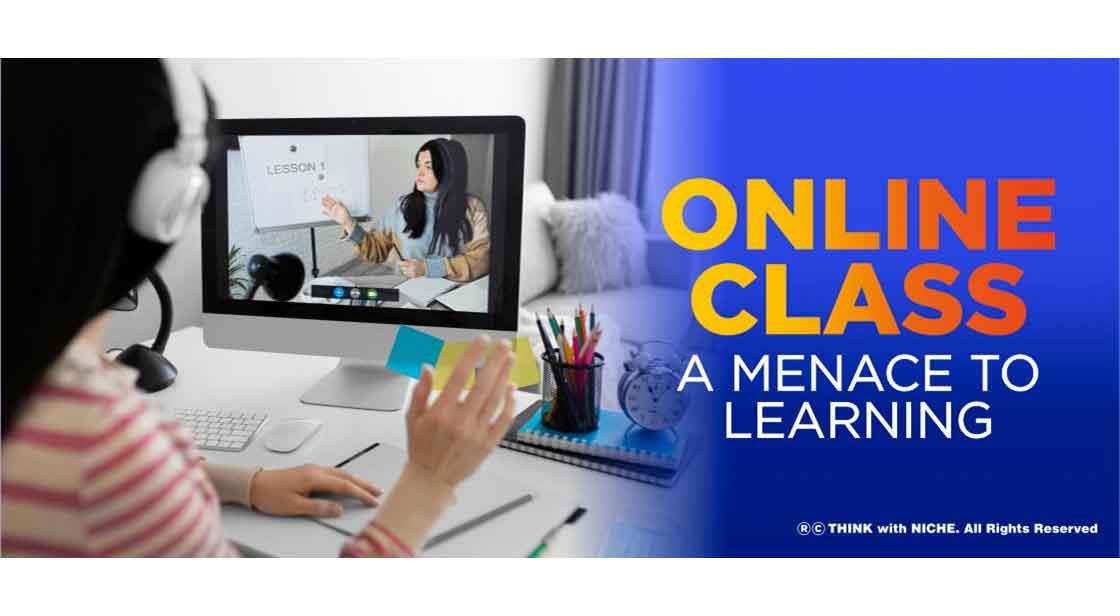 Now that schools and colleges have reopened, Think With Niche has analyzed how effective the previous session of online classes was. #ThinkWithNiche
Continue Reading..
The online lesson was a lifesaver for students who would have missed out on learning if the school had been closed due to the pandemic. However, the saviour did not exactly help students with their studies. Online classrooms quickly became a burden for students, as well as a difficulty for teachers.
65% Of Parents Feed Their Children During The Class
Managing pre-school and primary school students is not an easy task. The kids are not well versed with their career goals and primary school is an introduction to education and a portal for knowledge. But somehow parents have taken the online classes very lightly and find it convenient to feed their students during the class. As stated by a survey mentioned in an article published by Times of India, 65% of parents feed their child during the class and 7% of teachers eat during the class as well
Teenagers Believe Online Studies To Be Vain And Ineffective.
Teenagers studying online for their boards and college exams find the studies namesake and useless. Many students state that it is very difficult to understand things on a screen. The online class misses the physical and practical factors of the learning. The theoretical part of the studies could be easy to understand online but practical studies are not possible during the online class which is wasting students' time and money.
The teachers face a lot of issues during the online class. Teachers are not well versed in using apps and smart devices and this makes the class more difficult.
The Online Class Adds To Mental Stress
An article published by India Today stated that online classes add to mental stress. The time spent on screen is longer than the brain can handle to process. Unlike offline classes, online class have much more distraction and students once distracted from the class face a lot of difficulty in completing assignments which add to their anxiety
Online Class: Disadvantage To Physical Health
Physical harm can be caused by sitting in front of a screen for lessons and then performing assignments on it. When you stare at a computer screen for long periods of time, your eyesight deteriorates. The absence of classroom ethics in online classes has resulted in significant physical harm. Students' back and weight problems have been caused by a lack of proper posture and sitting all day at a desk.
Conclusion
The online class was an alternative to learning during the pandemic, but that does not mean it was effective, and now that schools and colleges are reopening, authorities must recognise that the online studies were ineffective, and they must cope with a year of lost education while continuing with the classes.
You May Like