Matrimonial Standpoints of Jews Christianity and Islam in Current Era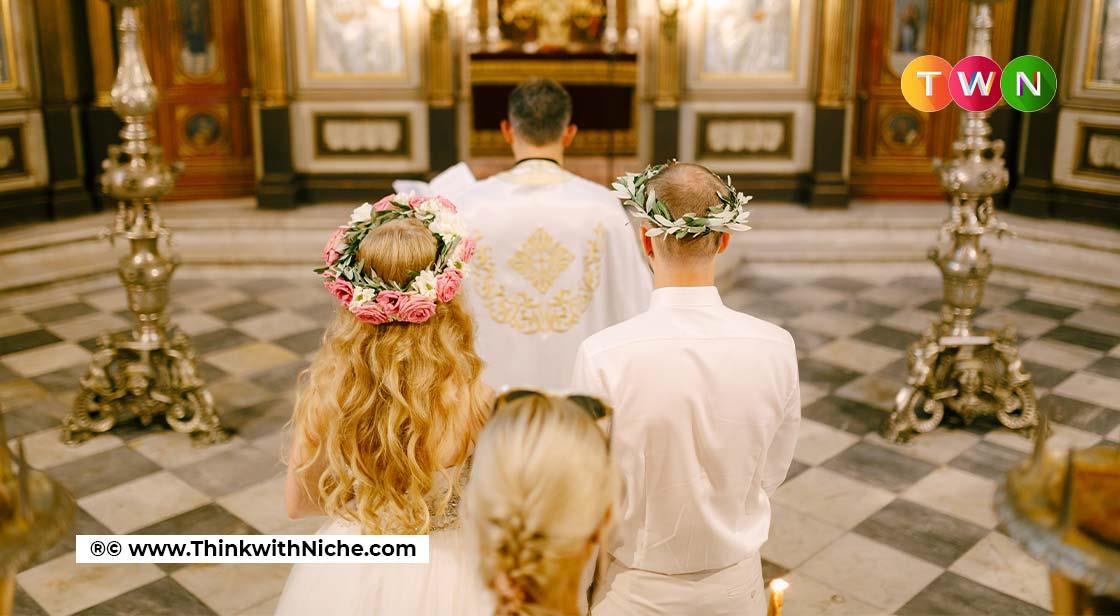 A relationship might promote stability and prevent the marriage from breaking up. Be honest with each other's pasts for a better outlook on the future! Most of all grab you a pass for prevailing self-independence! #ThinkWithNiche
Continue Reading..
Young Muslim adults dream of a big fat (Nikah) wedding! Hence marrying a handsome groom or a beautiful bride is potentially on the list of many prospective lots as far as the narrative stretches towards religion Islam. Old school traditions and values are a thing of the past now for the modern era! There was a time when girls, after reaching adolescence, were forced into marriages arranged by the adults in order to ward off the responsibilities of a girl child born within the walls of a Muslim neighborhood.
We have thankfully passed this turbulence and learned many lessons over the course of time. Soon after this tradition ended, grown-ups started to modernize the idea of marriages. Matrimony ties grew ahead of time. They followed everything from 'superstitious matchmaking' to setting up their daughters or sons with 'well-groomed' strangers. This narrative was outrageously defined by arms of Seemed like patriarchy.
Beyond that love, marriages started to sprout between best friends and even strangers meeting, love-at-first sight. The peculiar age differences or age gap no longer seemed to put budding lovebirds in the graveyard, especially for Muslims. The word 'Nikah' resonated so profoundly with the second generation that word-of-mouth itself became a buzz in Muslim society. Social media has its own way of channelizing awareness of matrimonial bliss to human ears with full vigor and passion.
Soon tabloids were filled with headlines bridging the gap of age differences between power couples. They say love is blind, that is why many successful marriages seem to rock the world, those marriages in Islam conserved one teaspoon of successful ingredients (A huge age gap).
According to religious values and traditions, the absolute age difference for both Muslim men and women to persuade healthy wedlock does not define any such barriers or measurements of numerical. However, Islam suggests that Muslim men and women marry when they are ready; proving henceforth a certain age to marry in Islamic traditions is not definite.
The Unorthodox- Jewish traditions are observed by some stringent practices. Netflix miniseries 'Unorthodox' showcased hard-hitting truths about Jewish weddings and their unbelievable religious practices. The drama series featuring Shira Haas portrays a young woman who runs off an arranged marriage in Brooklyn.
Subsequently, Shira receives a culture shock, when even the slightest things between her husband and Shira get out of control. To make things worse, their privacy was often invaded by her mother-in-law. Once she freed herself from her in-law's stew, she found her true self. The story has been inspired by writer Deborah Feldman's life. And it draws out real and worrisome incidents indicating her unnerving marriage.
Final Verdict- So, girls, there is no perfect age to tie the knot whether you are a Muslim or a Christian, the whole kingdom is yours. Marry your better half once you are mentally prepared and only when you want to. Marriages are for a lifetime, one silly mistake is bound to ruin your entire life.
Comprehensively understanding a person, their habits, and reactions to different situations is a must, as love is not everything, being practical in a relationship might promote stability and prevent the marriage from breaking up. Be honest with each other's pasts for a better outlook on the future. Most of all grab you a pass for prevailing self-independence!
You May Like