Local marketing? 11 Ways to Personalize Your Local Customer Interactions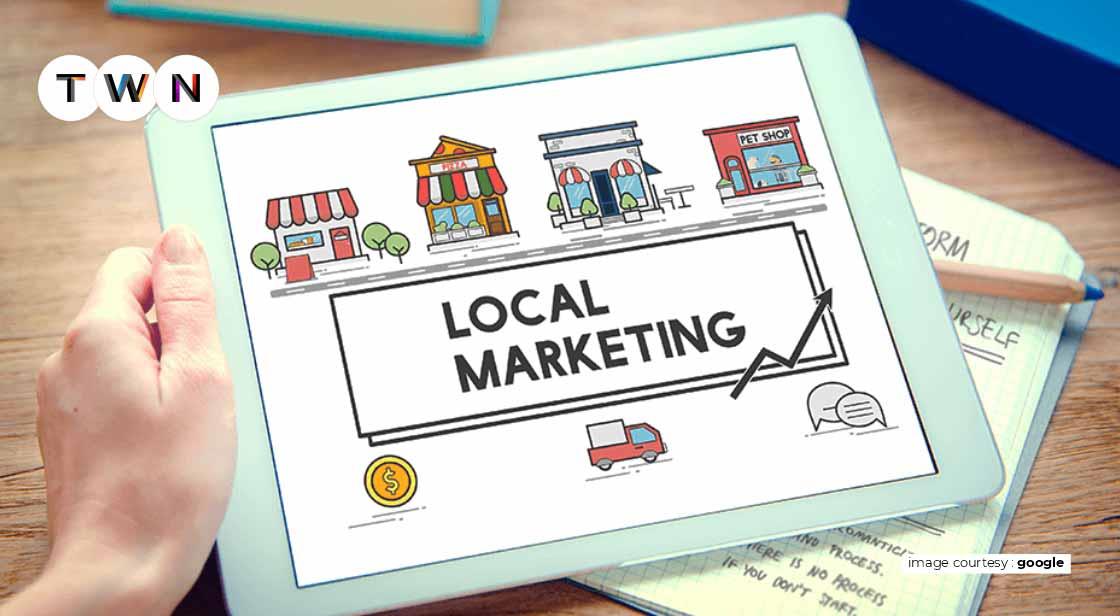 Local Customers have high expectations, and if your company fails to achieve them, they will defect to your competition.
If that sounds harsh, you're right. They want to buy from firms that make it easy to obtain help when they need it, that go above and above for them, and that makes them happy to support their corporate culture and philosophy and have a product or service that works for them.
You already know that the customer experience isn't over once a sale is made; it's a continual process that businesses should strive to enhance and iterate on. Here are some ideas for marketing locally that make your clients like engaging with your company to get you started. #TWN
Continue Reading..
Local shoppers who help spread the word about a business to other people in the community can become its most loyal clients. To get the best benefits from marketing locally, businesses should create these local ties as soon as possible.
A panel of Young Entrepreneur Council (YEC) members answered the following question to help businesses build more meaningful contacts with local community members:
"When marketing locally, what is one approach for having more personal or one-on-one encounters with your audience?" "How will this affect your relationship with them?"
1. Look for keywords that are relevant to your area.
"Optimize your site for local SEO at all times." Although an SEO tool will handle the technical aspects, you should also use keywords relevant to your area. Make sure your company's location is prominently shown on your website, or include a sentence like "serving Boston since 1912." Local users will be more inclined to find and interact with you if they know your company is nearby." All in One SEO, Benjamin Rojas.
2. Provide Customers with Personalized Responses
"If you have a Google My Business profile and customers leave evaluations, respond to those reviews with personal messages that don't compromise your privacy." You should avoid generic comments like "Thank you for your review," and instead make it more personal by describing how you first met and how their lives have improved as a result of working with you." Lamano Law Office, Givelle Lamano
3. Participate in the Community
"Getting engaged in community events such as state fairs, farmer's markets, and expositions hosted by local colleges and institutions is ideal for creating personal contacts with local customers." You may establish your group as a community staple if you find a method to sponsor these events or participate in any large gathering where you can put up a booth and speak with participants." The CPA Exam Guy, Bryce Welker.
4. Hold social media Q&A sessions
"Hosting regular Q&A sessions on social media is one method to have more intimate contact with your audience." This allows you to interact directly with your followers and respond to their inquiries in real-time. Q&A sessions are also a terrific method to create trust with your fans and give your company a more human touch." WPBeginner Syed Balkhi
5. Encourage the use of in-person services
"You can offer a face-to-face choice when you market locally." Nothing can substitute a handshake and a person who is just a few doors away in our increasingly virtual world." CosmoGlo's Mary Harcourt
6. Go to the Streets with Reels
"Use Instagram or Facebook Reels to market locally, then take them to the streets by visiting your favorite local sellers and cafes." We've always made it a point to support locally owned businesses and interact with them on social media. It's a fantastic method to promote local businesses while simultaneously helping them expand." Alphametic, Matthew Capala
7. Participate in in-person events
"Offering in-person appearances and events is one approach to having more one-on-one encounters with your audience. People enjoy meeting and interacting with the experts they follow, so this is an excellent approach to connect with your fans and followers. Responding to comments and queries on social media, as well as offering behind-the-scenes content, can help you build a more personal relationship with your audience." MemberPress' Blair Williams
8. Make Contact with Your Social Media Fans
"Reach out to your audience on social media to have more personal connections with them." Request that they leave a comment or provide a recommendation in response to your post. Respond to their inquiries and give them links to your website. This can strengthen your relationship with your audience, allowing you to turn them into paying clients." Stephanie Wells, Formidable Forms.
9. Link their digital and in-person experiences
"Giving your local audience a discount code that they can use in-store by mentioning the deal to your cashier allows you to have more personal encounters with them. These little but crucial contacts will help you create relationships with local clients, resulting in additional sales and engagement opportunities." Smash Balloon LLC's John Brackett
10. Be Where Your Customers Are
"Being where your customers are – at events, trade exhibitions, and concerts — is one of the best ways to get to know them." You may have product discussions, receive direct feedback, and, most importantly, hear what they want to see from your business, depending on where you are. This is one of the most effective strategies to establish a brand since it demonstrates that you care about your customers and are working to solve their problems." Digital Day, Candice Georgiadis.
11. Inviting them to Visit Your Shop
"Invite them to phone or come into your store." Use your digital ads to generate leads and eventually increase local foot traffic. You will be able to exhibit your products and services in person, allowing you to go into greater detail regarding their merits and advantages over competitors. This goes a long way because it's simpler to persuade people in person." Amerisleep Mattress, Firas Kittaneh.
You May Like