How Online Sales Impact the Local Business: The Good and the Bad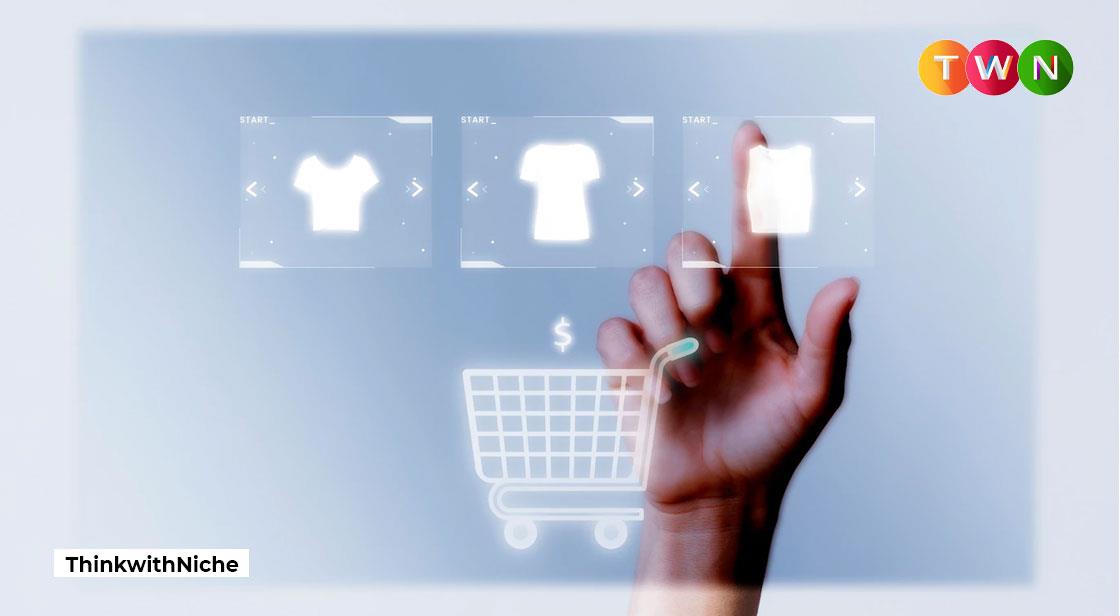 Online sales have a substantial impact on businesses. Let's study that in detail. #ThinkWithNiche
Continue Reading..
Small enterprises play an important role in the Indian economy. Handicrafts, small grocery stores, medical stores, hardware stores, mobile shops, mobile recharge businesses, local vegetable or fruit vendors, and so on are among these industries. Last year, most businesses suffered greatly as a result of the pandemic, and many experienced significant losses. Nevertheless, internet shopping had a positive response, and the business grew significantly. People who couldn't go out in congested locations to buy on their own decided to order things from the comfort of their own homes, whether it was clothing, groceries, prescriptions, or veggies. Since the beginning of online buying, several small enterprises have been impeded. With time, the face of business is changing, and companies are becoming more digital. Due to a variety of factors, this is having an impact on brick-and-mortar retailers and other local businesses, and there may be some business tips for them as well.
Inexpensive options available online
However, in the last 2-3 years, people have preferred to buy phones online. The reason for this is that the things are less expensive. In the supply chain, online merchants eliminate intermediaries. As a result, companies can sell things for a few pennies more than the cost of production to expand their business, but this hurts local merchants' profits. They are also selling cellphones at a loss to get business and compete with other companies. Thus, they are slashing prices.
Discounts during Festivals
We occasionally receive discounts as a result of festivals or other events, such as a customer's birthday or anniversary gift, which can be as much as 50% off. You can't refuse or say no to this gift that online sellers give unless you don't want to go for discounts and cheaper pricing. People are increasingly purchasing apparel online as a result of holiday discounts and flash sales. Other products, such as online booksellers, follow the same pattern. These offer book discounts as well as the option of selling the same book after reading it on their website, so you don't have to worry about overpaying for a book.
Save the Time of Traveling and Shopping
One of the most significant advantages of internet shopping is that it saves a significant amount of time. Customers are not required to go to the store and make a purchase. They can simply order things with a single click, pay for them, and receive them. Customers don't go shopping on their own because of their busy schedules or particular conditions and instead choose to shop online.
EMI Options
The majority of electronics sold online come with EMI options, which allow users to pay for a high-priced item in installments over several months. It also increases the likelihood of purchasing pricey things online rather than traveling to a store and paying all at once, which has severely hurt small retail firms.
Tips for Small Business
There is a need for a communist economic system, at least when there is no competition and economic decisions are made collectively. It is planned and organized by a central government body, with a top-down administration in which planners make decisions about production output requirements and investments. Moreover, official rules and regulations should be enforced on these portals, limiting their ability to offer things at set minimum prices. Even whether it's called a festival dhamaka or a major sale on a new year's eve or an end-of-season sale, they can't just sell the products at any price, which attracts a swarm of customers looking for low-cost items.
Conclusion
Finally, supply chain management is a vital aspect of our civilization. It creates jobs in rural regions and serves as a foundation for our rural prosperity. If this is negatively impacted in terms of employment, the young generation would flock to cities in search of work, leaving villages in a worse state.
You May Like
Productivity and Profitability

Productivity and Profitability

Productivity and Profitability

Productivity and Profitability