What It Takes To Be An Investment Banker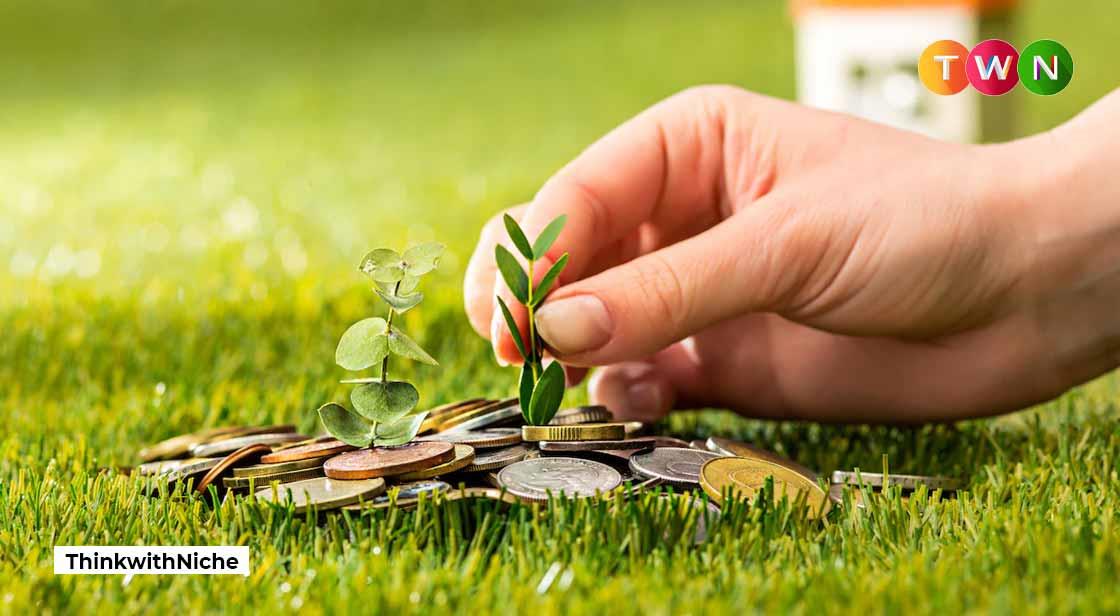 Being an investment banker is a career with many entry-level positions. The good news is that it's often lucrative, and there are lots of opportunities for those who work hard to get ahead in the industry. Investment bankers are also sought after for their expertise in analyzing credit risk, performing mergers and acquisition deals, and other practical areas of finance. Check out this article to know more about investment banking. #TWN
Continue Reading..
If you're looking for a career that offers flexibility, high pay, and great benefits, then pursuing an investment banking job is the perfect option. Investment banking is an exciting field that offers diverse opportunities. You can work in asset management, mergers and acquisitions, portfolio management, or credit analysis. The hours are unpredictable and can be challenging at times, but it is also rewarding because you have a voice in the inner workings of companies daily. If you're considering this job as your next career move then make sure you know what it takes to become an investment banker.
What is Investment Banking?
Investment banking is an industry that provides financial services to a company or individual. Investment bankers advise companies on their business strategies, develop financial plans and oversee mergers & acquisitions. Investment bankers are also responsible for finding out where a company stands financially and have the ability to provide a wide range of services.
Now that you know what investment banking entails, let's talk about what it takes to become one. A few things you should keep in mind when looking into becoming an investment banker are:
A solid undergraduate degree in finance, economics, or any other business-related field

Expertise in Excel spreadsheets

Excellent written communication skills

Strong negotiation skills

Personal drive and ambition
What does an Investment Banker do daily?
An investment banker does a wide variety of tasks each day. A typical day might include anything from doing market research for a specific company to meeting with clients to conduct due diligence. These bankers often work with computers and must be able to use technology proficiently. The job also includes significant travel, so you may have to relocate from time to time.
How to Become an Investment Banker
The first step is to get a college degree in finance. You'll need to have at least a Bachelor's Degree in finance or accounting from an institution accredited by the Association of Collegiate Business Schools and Programs (ACBSP). Even if you don't want to pursue a career in banking, completing a finance degree is still beneficial because it will provide you with valuable skills that are used throughout the industry. If you go on to work as an investment banker, you'll also need to complete the Series 7 exam and pass the Uniform Investment Advisor Examination.
Another important step is looking for internships. It will give you valuable opportunities to gain experience before landing your first investment banking position. You can find these internships through your school, professional associations, or online job boards. Finally, know what kind of salary package you're aiming for when going into this field. You should be able to expect around $70-75K per year plus benefits for entry-level positions as an investment banker.
Why it's a Good Career Move
The investment banking industry is highly competitive. It's not easy for a new graduate to break into the field, but it is worth your effort to get into it because of the numerous benefits. There are also many career opportunities, and you can develop skills that will help you later on in life.
Here are some other reasons why it's a good career move:
You can work with all types of companies: private, public, or nonprofit.

The hours are unpredictable and can be challenging at times, but they're also rewarding because you have a voice in the inner workings of companies daily.

You'll learn about business strategy and how to identify key trends.

Investment banks offer diverse opportunities: asset management, mergers & acquisitions, portfolio management, or credit analysis.
How to be an Investment Banker in India
There are two ways to become an investment banker in India: you can either earn a bachelor's degree or a postgraduate degree. For those pursuing a bachelor's degree, they must complete at least four years of study and be hired as an assistant banker. It will allow them to work their way up through the ranks of the company so that one day they can become an associate or vice president. After earning your bachelor's degree, you need to have a minimum of three internships and be at least 21 years old for consideration. If you're younger than that, you'll need to have completed at least three years of undergraduate study before applying.
How long does it take to Become an Investment Banker?
It takes approximately 5 years to become an investment banker. It's a tough industry to break into and requires a lot of hard work and dedication.
Salary of an Investment Banker in India
An investment banker in India earns an average of 9.6 lakhs INR per annum. As a junior investment banker, you can expect to earn up to 2.46 lakhs per annum, and as you progress in your career, your salary will increase significantly.
Investment Banker Coursework
To be considered for an investment banker position, you'll need to have a bachelor's degree. You will also need to have well-rounded general education and business coursework in finance, accounting, economics, statistics, and calculus. These courses include:
Finance

Non-linear Econometrics

Financial Strategy

International Financial Markets

Accounting & Auditing

Corporate Finance

Quantitative Methods in Finance

Asset Management & Portfolio Management
How to become an Investment Banker in the USA
Investment banking is a highly competitive field. If you plan on pursuing this career, it is important to be proactive in your job search and find out how to enter the industry. To become an investment banker in USA, there are four key steps you must accomplish:
1) Get a College Degree
The first step would be getting into college. Make sure that your school has an excellent program in finance or economics. It will ensure that you can get the most out of your education while also developing the skills necessary for investment banking careers. At such schools, you're likely to take classes like financial accounting principles and corporate finance, which will help prepare you for investment banking jobs.
2) Build Experience
After graduating from college, it's time to build experience by interning at an investment bank or working as an analyst at a non-bank institution. These internships or positions provide valuable experience that can help build your resume and increase your chances of getting hired after graduation. Working as an analyst at a company like JPMorgan Chase & Co., Goldman Sachs Group Inc., or Bank of America Corporation offers the opportunity for greater growth because it allows real-life experiences of what being an analyst entails during the hiring process. You'll also have access to all sorts of resources through working with these companies that might not be available if you were just starting.
3) Look for Opportunities
Every industry has its opportunities. Every person in this world is capable of doing something with their life as long they put forth the effort to do so. However, not every opportunity that comes along will be a favorable one for everyone's life, and it can take some time before you come across your perfect match where things are going right but also challenges that may need someone else to provide solutions or offer guidance on how to get through them successfully without much strain being placed onto yourself personally and professionally.
The best way for anyone seeking these opportunities would be by observing what other people who have succeeded in reaching such goals have done to make themselves more successful than others!
4) Start Networking with People in the Industry
The best way to start networking is by attending seminars and conferences that center around your industry. These events not only provide the opportunity to meet other people in your field but also give you an insight into what others are doing in their businesses which can help you grow as a marketer or entrepreneur. Asking questions is another great way of meeting new people within this realm of work. Just ask fellow attendees for advice on how they got started with marketing and entrepreneurship themselves so that you're able to learn from them before going ahead with any projects yourself.
Conclusion
To be an investment banker, you need to have the skills and experience to be able to think outside the box and solve problems. You have to have a keen eye for detail and be able to manage a variety of tasks quickly.
Investment banking is a competitive career with many entry-level positions. The good news is that it can be a lucrative career choice for those who are willing to work hard.
Investment bankers are also often sought after for their expertise in analyzing credit risk, performing M&A deals, and other practical areas of finance.
If you liked reading this article, we have two more for you. Click on the link below to explore!
You May Like
Investor Management and Relations