International Day of Friendship 2022: A Spirit of Compassion and Harmony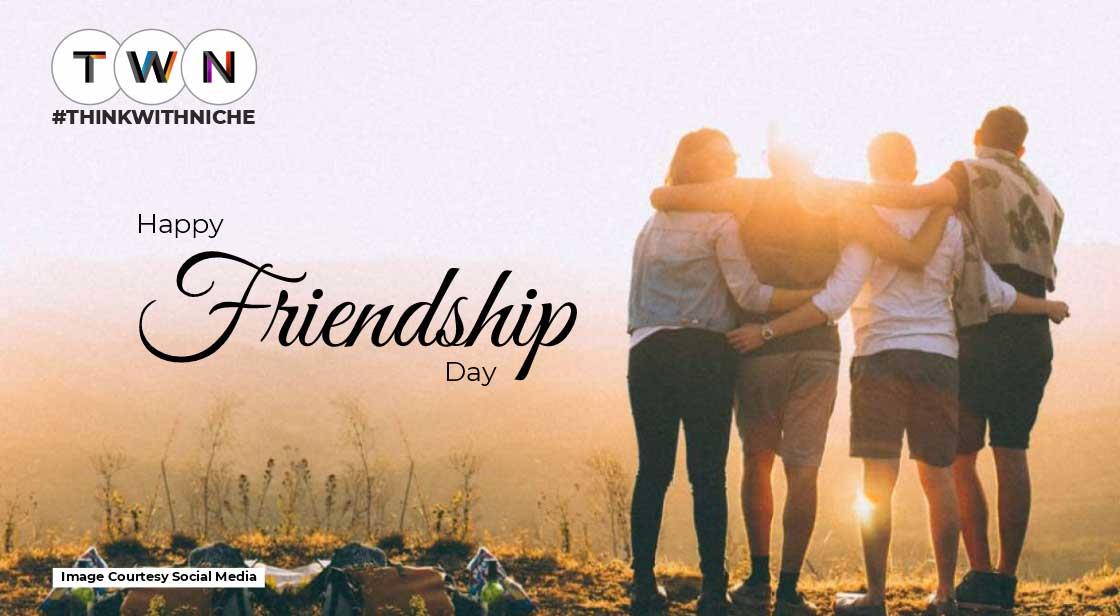 The purpose of International Friendship Day is to emphasize the value of friendship. A friend is someone you can always trust and who is regarded as being the closest to you. Someone you can believe, who is sincere, and who embraces you for who you are The day celebrates the value of friendship in daily life. The world is affluent and peaceful because of friendship. It is essential for preserving social harmony and inspiring passion for a better future where everyone works together for the common benefit.
Empathy, compassion, and consideration for others are necessary for friendship. We cultivate these qualities and adopt a more altruistic and thankful view of life by respecting and celebrating friendship. Despite cultural variations, the International Day of Friendship may assist communities across the world improve their bonds with one another. With broad and far-reaching effects, the day can contribute to the creation of a more compassionate and peaceful world. According to the United Nations, friendship is the most straightforward means of addressing and reducing issues like poverty, violence, breaches of human rights, and many others.
#InternationalFriendshipDay
#HappyFriendshipDay
#UnitedNations
#BestFriend
#SocialHarmonyAndWorldPeace
Continue Reading..
We have always looked up to our friends for their unwavering love and support whether times are good or difficult. Additionally, it is our friends that make life easier, more enjoyable, and fun. They are the ones who make sure to constantly help us through our darkest times while also never passing up the chance to make fun of us. They also never stop loving us and supporting us. Therefore, July 30 is recognized as the International Day of Friendship to celebrate friendship. Understanding and acceptance are two characteristics that "We Are All Different" seeks to encourage.
Our children will grow up in a happier, more compassionate environment where everyone can be themselves because we value diversity. The World Friendship Crusade, an international civil organization that works to promote a culture of peace through friendship, proposed the first World Friendship Day for July 30, 1958. The United Nations General Assembly declared July 30th, many years later, to be the International Day of Friendship in 2011.
World Friendship Day and the International Day of Friendship are increasingly being observed online as well as through local community events that attempt to unite people from various backgrounds due to social media's rising global appeal. Several other countries besides India observe Friendship Day on the first Sunday in August.
Even before the World Friendship Crusade's suggestion, the concept of the first-ever friendship day emerged. On August 2, 1930, Joyce Hall, the company's original founder, submitted it. Prior to that, in 1920, the Greeting Card National Association attempted to further the idea by utilizing the celebration of Friendship Day as a marketing stunt to increase greeting card sales. The plan, however, was unsuccessful.
Relevance of International Friendship Day
The United Nations believes that the International Day of Friendship can advance social harmony and world peace. Only a few of the challenges, crises and dividing elements that affect world peace, security, development, and social harmony are poverty, violence, and human rights violations. fostering and sustaining the common human solidarity that takes many forms, but the most important is friendship. So, in order to address the root causes of these crises and difficulties, friendship is essential.
This year's World Friendship Day Theme
"Sharing the human spirit through friendship" is the theme of International Friendship Day 2022.
A fundamental element for ensuring international peace and prosperity is friendship. This is also a crucial resource for preserving social harmony and peace between societies. We may reach greater levels of stability, solidarity, and peace through fostering friendships between individuals, societies, and nations.
This theme highlights the unique quality of friendship in which you can win people over by expressing feelings of joy and peace.
Celebrations of International Friendship Day in Several Nations in 2022
Globally, Friendship Day is widely observed. But the dates on which these events take place vary. For instance, it is observed on February 14 in Ecuador, Mexico, Venezuela, Finland, Estonia, and the Dominican Republic, primarily for single people who have not yet found a mate. In Ukraine, the celebrations are held on June 9 whereas South Africa celebrates it on April 16.
International Friendship Day Customs
On International Day of Friendship, we honour the friends who stand by us, correct us when we're being rigid, give up their time for us while everyone else is preoccupied with adulting, and visit us in the middle of the night to lift our spirits and even the long-distance friends whose friendship has endured across borders.
For each person, friendship has a different meaning. The strength of the friendship bond also varies. People we have known for a long time might not be close to us, yet we might regard someone we have only recently met as our best friend. Because of this, everyone's customs and occasions are unique.
FRIENDSHIP DAY: WHY WE LOVE IT
This day is dedicated to valuing diversity, inclusion, and diversity. The goal of the International Day of Friendship is to accept everyone, regardless of appearance, and to involve everyone.
We can spend time with the people we care about. Take advantage of the opportunity to be impulsive by writing a lovely message or, as a way to celebrate, going to lunch with pals. The majority of us interact with people on a daily basis, and we can't think of a better way to connect than to celebrate this day by being among individuals we interact with most frequently.
There are numerous ways to commemorate your friendships, both big and small.
In addition to sending cards, you can also give flowers or just spend time with someone special. We only have time, and once it's gone, it's gone forever. return it.
Gifts of Friendship Day
A common custom on Friendship Day is the sharing of presents such as cards, flowers, and wristbands. A modest but considerate present might have an even bigger impression than one that is expensive. Here are some suggestions on what you could give:
If your friendship has a long history, a priceless photo of the two of you in a frame makes a kind gift. There are friendship bracelets for both adults and children.
Friendship cards are widely available in the market, however, on this day, a homemade card is sweeter.
On this day, a single flower or a bunch of flowers is a very pleasant present.
You May Like