Interior Ideas For Your Upcoming Workspace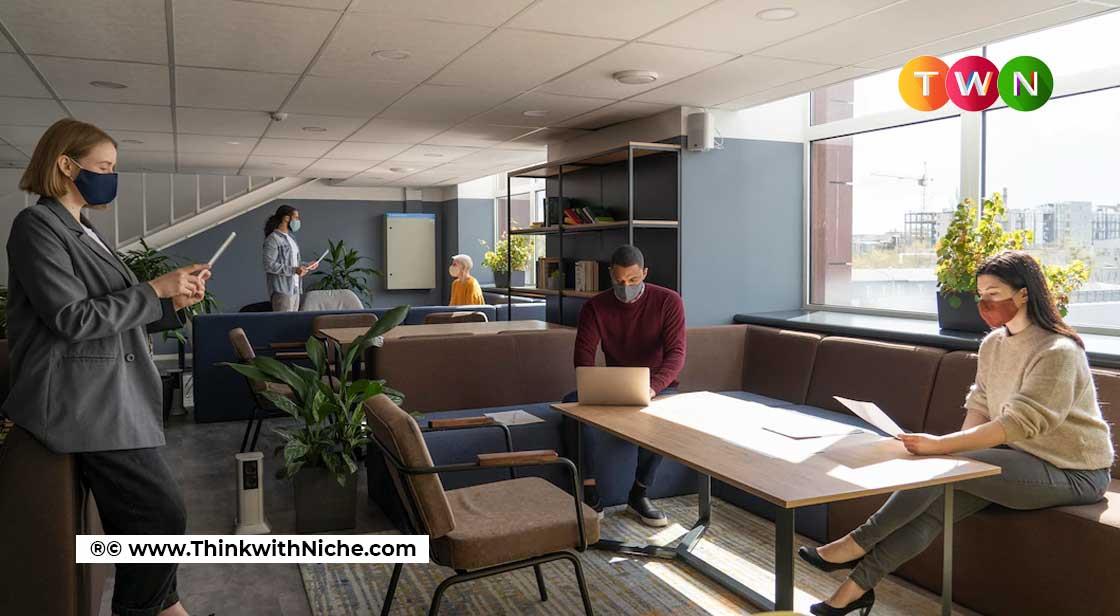 A company always wants to provide its employee with a comfortable workspace. A place where one can have the feeling of joy while performing his duties. We have some interior decor ideas that will be perfect for your office. #ThinkWithNiche.
Continue Reading..
It is everyone's unavoidable ambition to work and spend their days in a comfortable and stress-free environment. Then there's settling down with our determination tethered. Furthermore, relocating to a workspace with a conducive working atmosphere. To put it another way, we have a few things that will make the workplace more interesting. We have a few aesthetical pieces of advice for recently co-founders and founders of their respective organizations that wanted to move mountains with flair and passion.
Passion
Unless the company's co-founder does not possess a passion for workspace decor, enhancing the environment seems boring. The real heat begins when two founders with great enthusiasm come together to do something extraordinary. Doing things with pure passion does change things for real.
Red Color
Isn't it nice to have your office cabins tossed in beautiful shades of Red? This color is known for immediately intensifying the master cabin's atmosphere. While red often stands for fierce, it dips the office vibe to a cohesive appearance. Brush the citadel of miscellaneous items like cushions, linens, covers, or pillows with deep reds.
Dim Lights
It's wonderful to have attractive lights to make your office a little more groovy. High-prolific designer offices and workspaces seem to follow this intense trend without any complaints.
Dramatic Backdrop
So many company founders feel doubtful whether or not to have an impactful backdrop. Talk to your co-workers, employees, and co-founders about his/her tastes and choices. A good backdrop falling behind the couch can deepen things to make the surroundings look more professional.
Decor Pieces
An eye-catching antique piece is enough to attract attention. Traveling the world with the venture's co-founders and visiting various types of shops selling never-before-seen items can be beneficial. It has the potential to breathe life into those voids. Take a little sabbatical with your coworkers to invite some grace into the workplace.
Theme
Before you step into 'furniture hunting', make sure you have the theme set at sight. This will make things easier to amplify the entire decor. When it comes to offices, a perfect theme speaks for itself. Minimalism is the new trend!
Bookshelves are a much-needed accessory for every office. The meaning of having bookshelves indicates one is either a bookworm or leads a sophisticated life. Towering bookshelves are known to add depth to the workspace. Besides, books will add more value to your future client's walls are the only item that one could turn back the clock and change every year.
Neutrals can be used in places where white walls are timeless. Pinks and blues, as well as pinks and blacks combined, are frequently a source of contention in the workplace. Decorations that are both feminine and masculine are popular. Delicate interior design may provide an astounding sense of elegance in pastel colors. Fast-track French office cabins, without a doubt. When it comes to furniture styles, keep things unified. The reason why some offices look polished and perfect is because of this one balancing act. If you are not into over-the-top stuff then Parisian decor is the embodiment of true sophistication and style. French home decor is the classiest trend to follow.
These decor and interior ideas will surely turn the tables higher in your work surroundings, all you need is a catchy eye. That is enough to make the world listen to your tunes.
You May Like
Innovation and Communication

Innovation and Communication

Innovation and Communication

Innovation and Communication