In Trend The Great Resignation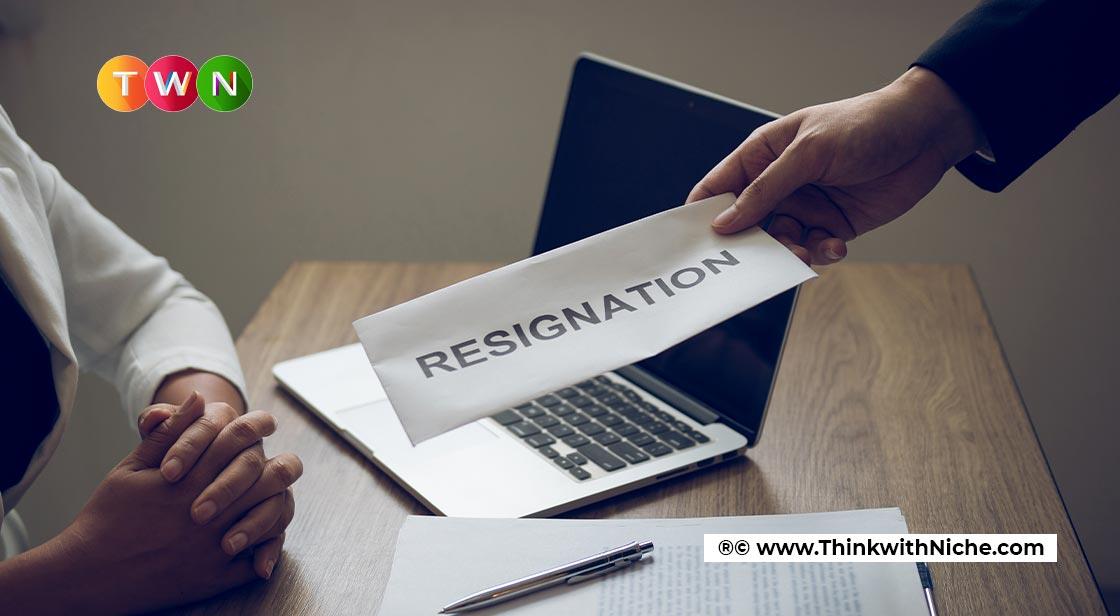 Prior to Covid-19 era, effective leaders had a strong understanding of human psychology, including what motivates people and makes them feel fulfilled. It's now a requirement. Employees are resigning from their jobs. There are a large number of them. Many people are still in the throes of the so-called Great Resignation. Let us examine what motivates employees to leave and what the future holds for both businesses and employees. #ThinkWithNiche
Continue Reading..
Anthony Klotz, a US scholar, invented the phrase "great resignation" to describe the wave of pandemic resignations. In July 2021, 4 million Americans resigned from their employment, according to the US Bureau of Labor Statistics. Resignations peaked in April and have remained unusually high for many months, with 10.9 Million available jobs at the end of July, a new high.
The key indications of great work performance and business loyalty are abstract psychological concepts like intrinsic drive and a sense of belonging. This was true in simpler days when life was less harsh outdoors. However, in the last year and a half, managers have realized how important it is for workers to feel inspired at work and to find purpose in the work they perform. You need greater meaning in your day-to-day when the outside world is so unclear
Harvard Business Review claims that between 2020 and 2021, employees between the ages of 30 and 45 had the biggest increase in resignation rates, with an average increase of more than 20%. While younger employees are more likely to leave, our research indicated that resignations among workers aged 20 to 25 have declined over the previous year. Employees in the 60 to 70 age group likewise resigned at lower rates than in 2020, while those in the 25 to 30 and 45+ age groups resigned at significantly greater rates.
One explanation for this might be because the change to remote work has made companies believe that hiring someone with less experience is riskier than normal. After all, new workers will not receive in-person training and mentoring. This would increase demand for mid-career employees, providing them more bargaining power when looking for new jobs. It's also conceivable that the surge we've witnessed in recent months is the consequence of more than a year's worth of pending resignations.
As a result of the epidemic, several new benefits have evolved, such as the ability to work from home or remotely for extended periods, eliminate commutes, increase flexibility, and spend more time with friends and family. Workers are unlikely to give them easily, and if companies do not provide them, more individuals may be forced to resign.
As a result, firms are trying to keep and recruit employees.
They're offering retention bonuses, allowing employees to work from home indefinitely, and adding new perks to help people develop personally and professionally. Some companies are implementing rules to help employees recover from burnout, such as taking a sabbatical, shutting down the business for a week, or reducing the workweek from five to four days. Leaders may want to consider creating a new employee-employer contract that allows them to better satisfy top-tier requirements while also increasing their self-esteem.
By training other executives to empower their smaller teams to promote a high-belonging atmosphere, leaders can start a trickle-down effect in which everyone at every level of the company shares the same objective. With the help of other executives, create a list of key performance indicators (KPIs) that demonstrate how involved, included, and appreciated employees are.
However, this represents a small percentage of workers, and much of the focus on the Great Resignation is on people who are thinking about quitting their jobs. The important news is the plan to resign, even though a few more people are quitting [than usual].
To put it another way, we might only be seeing the Great Resignation through the eyes of those with the ability to leave, such as top executives or well-paid employees.
Conclusion
"It is not just a trend or moment in time; it is a movement," said Vicki Salemi, a Monster career consultant. Quitting is a word that is often associated with losers and slackers. However, this amount of leaving reflects a sense of hope that says, "We can do better." Examine your finances to verify that you have enough money saved to get you through a time of unemployment and that you have a plan in place for what you'll do if you leave.
You May Like