ICAO - 77 Years of Excellent Air Experiences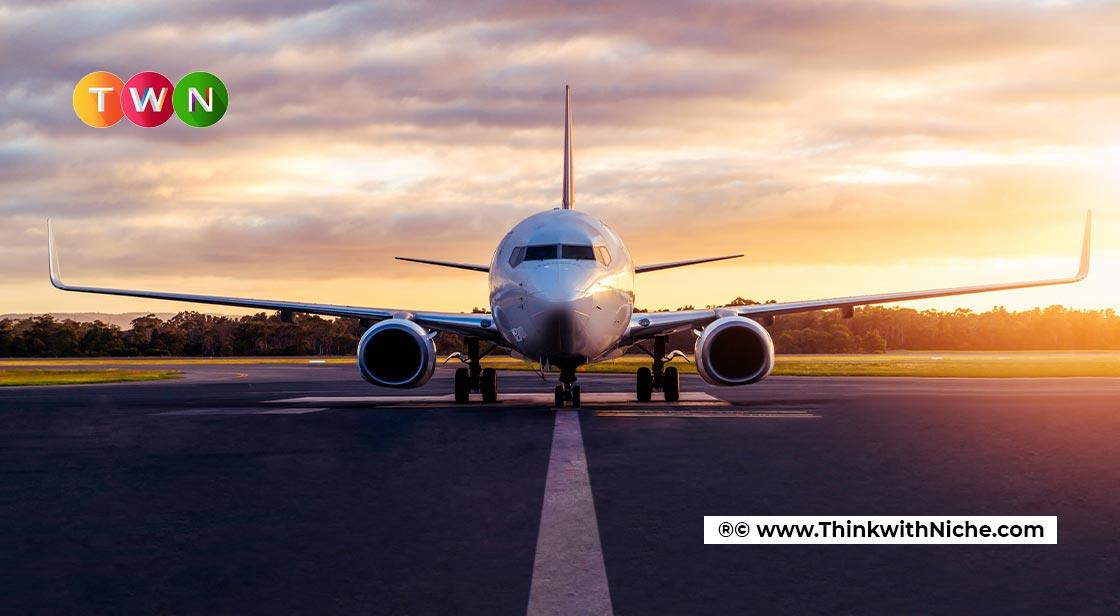 Today, on 7th December, we want to highlight the importance of Civil Aviation, as it is a theme that is often overlooked! Celebrating the International Civil Aviation Day. #ThinkWithNiche
Continue Reading..
Our world, as vast as it is, needs to be connected in every aspect to function perfectly. For the last 77 years, aviation has done this job to connect us via different bridges built across our skies. This duty is taken up by a UN agency called ICAO.
What's ICAO? Why are we talking about it? What it has to offer? I'm sure such questions must've come into your minds, and we are here to answer them all for you. Honestly, we all have been there when we see something new or come across a different piece of information. It's the same with ICAO because it's the least talked about in society. ICAO is an abbreviated form of International Civil Aviation Organisation, and today, on the 7th of December, is observed as International Civil Aviation Day. This day is celebrated as a day to reinforce the awareness globally about the significance of our international civil aviation in the field of development (socially and economically) of the States. This day also informs us about the significance of this organization (ICAO) in developing our global air network and being of service to humanity.
ICAO is a group of various countries that have come together under one roof to build these air bridges to ensure safe connections of air transportations to carry out global air traffic movements. These air bridges are made with the help of certain laws and standards, which have their roots in a historic agreement which we call the Chicago Agreement. This agreement was initially signed by 52 states in 1944. Now, 193 countries are part of the ICAO. Every five years, the ICAO anniversary takes place, and various themes are put forward. Till 2024, their theme for this anniversary is, "Advancing innovation and global aviation development." The Chicago convention is designed in such a way so that it helps the various countries to share their skies. It will facilitate a smooth transition of both passengers and cargo. With so many countries involved, this has become the global system that made our aircraft carry us farther and way faster than our predecessors in historic times. ICAO makes sure that all aircraft and airports operate securely, safely, and very efficiently. It also aims at reducing its noise and emissions in every step it takes.
Today, the air transport system has carried and connected almost 10 million passengers that too on over 100,000 flights. It is not annual but everyday data. A whopping number of 4 billion passengers were flown by 2019 (before COVID), and 56 million tonnes of carried were carried through air transport. To manage such a vast company, 62 million people are employed globally to run this industry. This, in turn, generates a global GDP of 3 trillion dollars. It shows the incredible economic growth wherever the aircraft tend to fly. This connectivity and growth show how important air transport is for the sustainable development of the world we live in.
Not everything is hale and hearty in this industry as well. All the accomplishments, but our global aviation faces many more challenges. As forecasted, the air traffic is going to double itself by 2030 i.e., 20 million passengers and 200,000 flights. This growth means more professionals will be needed to run this industry, and the same level of education and training will be required by the professionals to operate the future network. This also means that more and more women will join the aviation's ranks. This growth in air traffic also poses threat to the rising emissions in pollution. The industry, along with all the governments are trying hard to make a carbon-neutral future for our international flights.
As ICAO is going to celebrate its 77th anniversary, it aims to make sure our global systems, which are amazing as they are, should progress ahead on the global solutions present out there. It wants to make sure that the urge to innovate and the spirit of adventures and invention should never be diminished. With ICAO, aviation will unite our world, and who will unite aviation? It's the ICAO.
Wishing you all the International Civil Aviation Day!
You May Like