How to Start a Successful Tiffin Service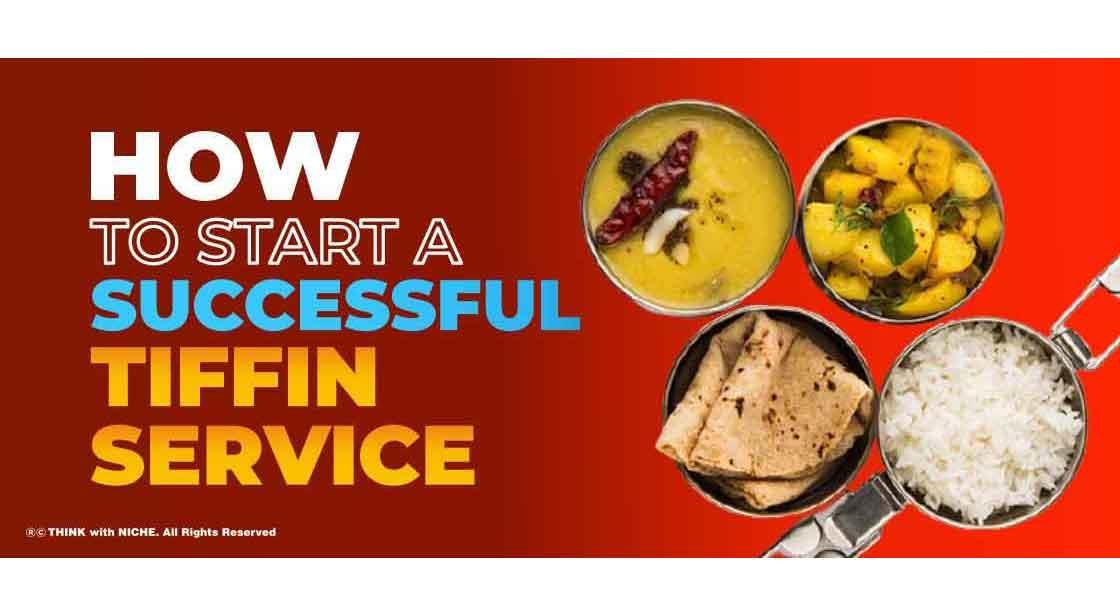 The hunger and demand for delicious cuisine are unquenchable. For jobs or school, many individuals live away from home. You may bring them fresh, handmade food that has been prepared with care. Cooking is a talent and ability that some women and men enjoy. They like throwing dinner parties and attending potluck meals. As a result, the notion of cloud kitchens inspired a large number of women and men to supply their regional specialties or cuisines. Here's how to create a tiffin service of your own. #ThinkWithNiche
Continue Reading..
The tiffin service business plan is straightforward. You provide folks who are residing away from home with fresh, healthful home-cooked meals. Your clients will most likely be young professionals or students. So, the secret to having a successful tiffin business is to serve wholesome, home-cooked cuisine that isn't too fancy. You should have an excellent reputation and be able to satisfy your clients' needs. You'll also need solid planning and management abilities, as well as the flexibility to deal with any last-minute alterations that consumers may demand. These are the steps to follow.
Market Research
It is critical to undertake extensive market research before starting any firm. It aids in determining which parts of the industry have potential and how you can take advantage of them. You can choose to specialize in birthday parties, award ceremonies, corporate dinners, small dinner parties, or wedding catering. You may choose to run a full-time or part-time Tiffin company from several locations in your area.
Investment Required
Before you calculate the cost, keep in mind that a basic dinner usually consists of one lentil, one vegetable, rice, roti, and sometimes salad. You will be responsible for initial one-time investment as well as many recurrent expenditures.
Work Space
A typical Indian kitchen can prepare meals for up to 50 people. It's a plus if you have a larger kitchen or more room. You may also turn a tiny space into a court and make good use of it. It will be easier to avoid confusion if you set up a packing station. After setting up, you can run your tiffin services and carry out home delivery of your tiffins.
Register your Tiffin Business
Your Tiffin company's registration may be completed at your nearest county office. After you've registered, you'll be able to apply for an Occupational Business License. Obtain a DBA (Doing Business As) license form from the county clerk's office in your area and register the company, register for a sales permit as well, as this is a need for all catering enterprises.
Safety & Hygiene
In today's world, nothing is more vital than hygiene. Maintaining a balance between flavor and hygiene becomes critical as a tiffin provider. Regular pest control, the use of gloves when packing and cooking, and the sterilization of the kitchen are some of the precautions you may take.
Marketing & Advertising
All you need is social media to promote and market your business. Several companies, such as fashion and jewelry retailers, rely solely depend on social networking. Build a strong brand profile for your business, publish about your food, services, and client testimonials, and watch your business grow.
It is all you need to have a successful tiffin company.
You May Like