How to Start a Food Business?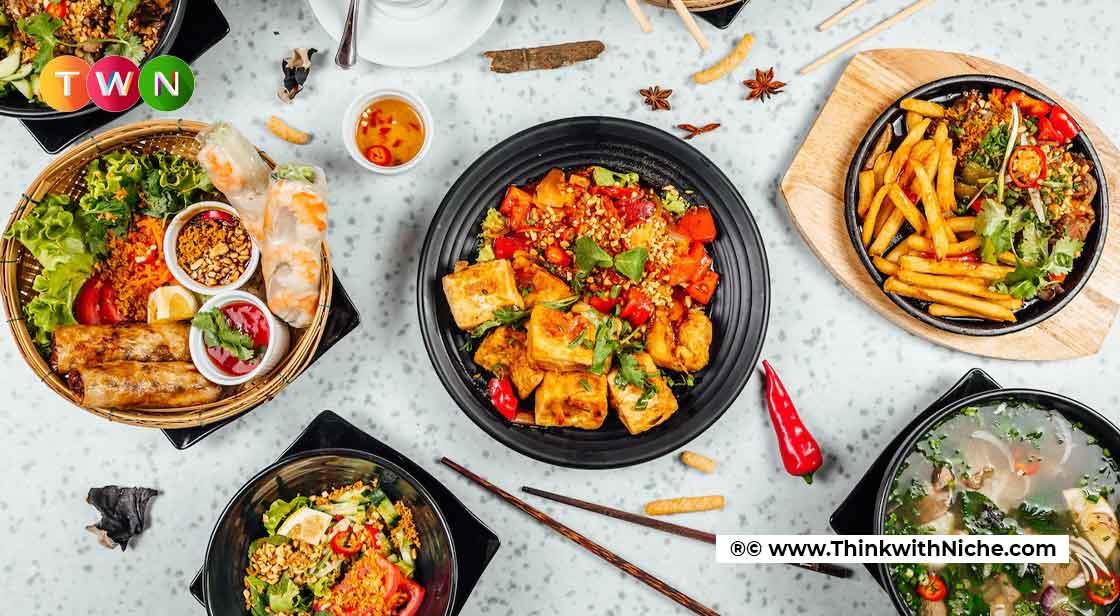 Are you aspiring to become a food business owner with a fresh new business idea, but you are not sure where to start? Well, it turns out that now might be the best time to take the first step. Research shows that the foodservice industry is at its peak and is bound to reach $4.2 trillion with an annual CAGR of 3.6% by 2024.
Starting a food business with the right planning can bring you a lot of benefits. To start your food business, you can follow these tips:
1. Make a great business plan
2. Prepare a business budget
3. Choose the correct location
4. Get a business license
5. Promote your business through different mediums.
#TWN
Continue Reading..
The food business is in trend these days because food is the need of all of us. Starting a food business with the right planning can bring you a lot of benefits. You have an idea that you want to do a food business, but you also have fear in your mind if the business fails? If a food business is started properly, then you can earn maximum profit from it, but it is also not hidden from anyone that 85% of food business startups often fail due to wrong planning and the wrong location, there may be no selection, keeping the wrong employee, etc. But 15% of the food business progresses, so how to start your business with positive thinking and the right planning, we are going to tell you today.
1. Build a Great Business Plan
There are many types of food businesses in the market; it is for you to decide which business you want to do, what kind of customers you will be able to attract from it, and what will you give them different from others so that they come to you again and again. You also have to decide which of the restaurants, bakeries, stalls, and food trucks you want to open. Know your competitors, how they are running their business, what they are offering on their menu, etc., and plan how you can become better than them.
You can also take the advice of food business experts. You can talk to them about your plan, menu, location, etc., and ask them where you are wrong and what would be better to do; this reduces the chances of loss in business.
2. Create a Budget for your Business
Make a budget in which you can spend on rent, labor, decoration, and if you need a loan to grow your business, how will you get the loan, how will you attract investors to invest.
While making the budget, give priority to these:
Rent

Labor

Decorations

Food products costs

Beverages costs

Equipment

Taxes

Extra services (if any)
3. Choose the Correct Location
You need to choose the right location according to your business.
For example, if you have thought that your restaurant will be such that it will meet the needs of the children, then you can keep the location of your restaurant near a school.
Keep these things in mind while choosing a location-
How much can you rent?
How will the place be in the future?
Is there a business similar to yours near that location?
Can customers come to that place without any hassle?
4. Buy all the Equipment used in the Business
If you want to start a food business, then you should also have good equipment like; an oven, stove, refrigerator, and frying pan. There you can buy according to your business requirement. It is also necessary to take table cloth, table, chairs along with it.
5. Get a License for your Business
You will need a license to run your business smoothly, do not forget to take it.
6. Start Hiring your Employees
To be honest, it is a lot of hard work, but in reality, it will decide how much profit you will earn in business.
Start Hiring Experienced HR, Waiters, Cooks, etc as per your business requirement.
7. How to Promote your Business
This is a very important step. In this, you have to follow many steps-
Create a good website for your business, and write about your business on it. What are you offering, what is the menu, and you can easily reach people through blogs?
Create a business account on social media like LinkedIn, Facebook, and Instagram, and promote your business well.
You can put up promotional offers like a gift or coupon for the first fifty customers or a special gift for the hundredth customer.
By following these methods, you can establish a good food business.
1) Establish a Bakery
You can also open a bakery if you are adept at baking cakes and biscuits. All you need are some good recipes, a baking tandoor, and a few different molds. Many major companies are now placing orders with bakeries for each and every small get-together or conference that they host. You may make decent money in the food sector if you can be a part of such corporate events.
2) Making chocolate
Good homemade chocolates are popular among the public. If you know how to make chocolates, you can turn it into a business that you can run from home. This is one of the best food business ideas for people with limited funds.
3) Food trucks on wheels
Food caravan vans are becoming increasingly popular these days due to their ability to travel anywhere. They usually sell fast food or combo meals that may be eaten on the go or divided into portions. While the cost to be given is cheap, high volume might result in substantial margins. It is a one-of-a-kind food company concept.
6) Cooking demonstrations
You can start your own cooking lessons if you are an expert cook with some fantastic recipes. This is ideal for individuals looking for cooking business ideas that can be run from home.
7) Catering service
You can provide catering services on a small or large scale if you are a skilled planner and have managerial skills. People have parties all the time, and you can cater to them. It might be one of the tiny food company ideas with small capital because the food is delivered in a short period of time, and money is collected instantly.
If you have enjoyed reading this Blog, TWN recommends you to read our Blog on "How to Start a Successful Vending Machine Business." Click on the Image Below!
You May Like