How to Create Project Risk Management Plan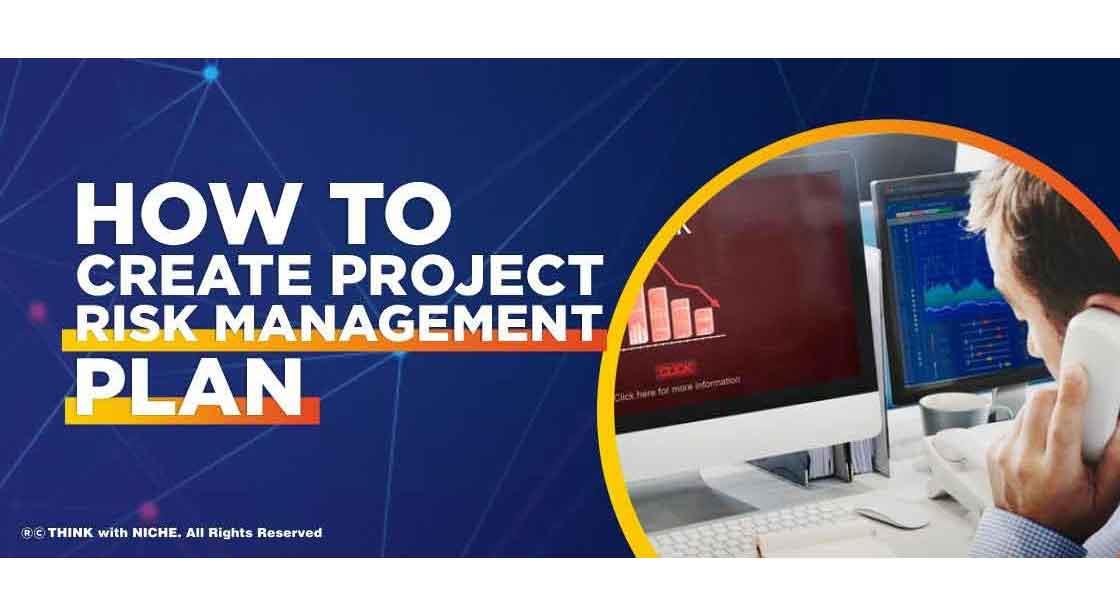 When you don't plan ahead of time, you're going to fail. You, more than anyone, understand the reality of this old saying as a project manager. The majority of project failures are due to poor risk management. While it's simple to plan for the best-case scenario, it's not necessarily so simple to prepare for the worst-case scenario. A risk management strategy can help you reduce the effect of potential threats to your revenue or brand. It will also aid in the development of a risk-awareness and management culture in your company. #TWN
Continue Reading..
Risks are a part of every business! You detect them, track them, analyze them, and strategize for them. Many business risks are guaranteed to become issues, such as enforcing a policy during the holidays and needing to schedule the project around them. However, there are several dangers in any project that might come as unpleasant shocks to you and your project team members if risk evaluation and risk mitigation measures are not used. A risk management plan can assist in mitigating hazards before they can become problems. Let's look at how to make a risk management strategy.
Identify Potential Dangers through Risk Analysis
The first objective is to define all of the potential threats to your project. This should happen at the start of the project and regularly thereafter.
This is where you should look into the four risk categories (technical, managerial, organizational, and external), as well as all degrees of predictability(known risks, not known risks, unpredictable risks).
Evaluate the Dangers
After that, sort your extensive list of potential dangers into categories such as probability (low, moderate, and high risk) and consequence (low, moderate, and severe). This data can be put into a risk register. Consider the risk registers as a living document that you'll return to and maybe update throughout the project, even though it's not part of a project planning phase. Estimate the following:
the possible severity of each danger

the likelihood that it will occur
Based on the results of your risk assessment, prioritize your risk planning.
Assign Responsibility Possible Dangers
Have your list prioritized and determine how many resources you'll need on each risk before designating team members to supervise them. If the potential danger becomes an actual concern, members of the designated team will be in charge of taking action. Allocating risk ownership in your strategic plan guarantees that someone is always on the lookout for problems and aids in the quick and effective resolution of concerns.
Mitigating Risk
The goal of a risk management plan is to give you a clear path to resolving any potential problems. The project leader and the allocated teammate should come up with a proper reaction for each of the risks identified. It's now time to develop a contingency plan that includes risk mitigation strategies to manage your project's hazards. You'll also need to decide who will be the risk owners, who will be in charge of supervising and controlling risks.
Determine your Risk Tolerance
While every endeavor has some risk, there are those where the potential negative effects are simply too great to risk. The degree of risk your organization or stakeholders are likely to undertake is defined as your risk threshold.
Monitor Every Risk
Finally, risk management is a loop rather than a straight line. Because you're working with unknown factors, your risk management strategy must be updated regularly. Whoever is in charge of the risk must keep track of it, update it in your project management application, and ensure that others are aware of what's going on. There's a considerable probability that new risks will emerge as your project advances, or that existing risks will adapt and change.
Conclusion
Sticking your head in the sand and pretending nothing can ever possibly go wrong is the only way to almost guarantee project failure. You'll always be one step ahead of challenges and a bit closer to a successful project if you follow this project risk management plan and develop your version.
If you liked reading this article, we have another one for you one a similar theme. Click on the link below to explore!
3 Things Every Entrepreneur Should Learn From Yahoo's Downfall
You May Like