How To Build Your Own Growth Team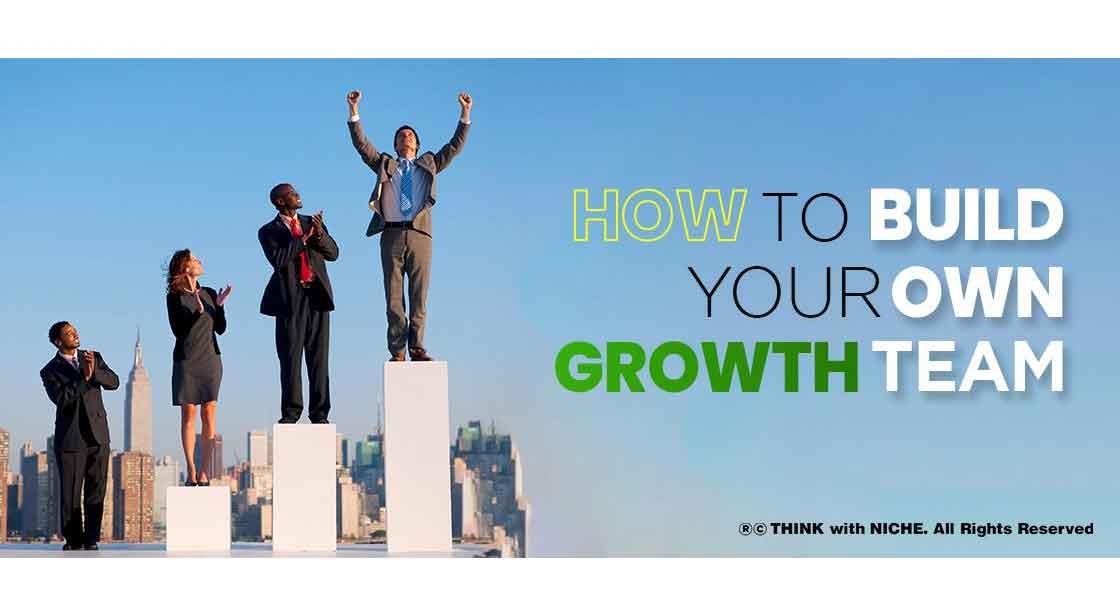 It's challenging to put together a new growth team. You must address both global and micro organizational issues, such as how to integrate marketing, product development, and other activities, as well as how to assess these teams' performance. It's a difficult topic that many teams are now debating. #ThinkWithNiche
Continue Reading..
How To Build Your Own Growth Team
Building a growth team has become an obsession for startup entrepreneurs. The rationale is straightforward. Many businesses have utilized growth hacking tactics to increase their client base and income dramatically. In recent years, growth hacking has grown increasingly popular among companies. This is why so many company entrepreneurs struggle to put together a strong growth team.
Growth teams exist to come up with the most innovative and effective ways to expand a company. They're supposed to be fearless and take chances. As a result, the solutions proposed by such teams require the full support and endorsement of the organization's executives and other stakeholders.
Wait until your product has attained product-market fit before bringing on growth-focused teams to get the most out of them. When your company reaches this stage, it means you've identified your product's target market. Bringing in growth-oriented people at this stage has aided their integration and created opportunities for organic growth. Apart from ensuring that your objective is SMART, it should also be laser-focused on the growth hacking funnel. This is critical since your objective will serve as the foundation for the KPIs that your growth team will track and monitor.
If your business is still in its early stages, a three-person team devoted to growth and reporting directly to the CEO should sufficient. Consider increasing your growth team to five to ten devoted employees who will report to the CEO and will be headed by a team leader. It's critical to have numerous growth teams reporting to a VP of Growth, who reports to the CEO if your firm is already established.
Most experts believe that your growth team should be made up of or at least contain product-focused employees across sectors. In the tech business, your growth team might include all or part of the following roles:
• a product manager • a software engineer or developer • a marketer • a data analyst • a designer • a growth team lead, director, or executive
You may wish to concentrate more on your marketing activities, in which case content marketers, social media managers, and graphic designers may be added. You may even hire a stack developer to assist you in coordinating your internal technologies and processes.
Prioritize the following posts:
He or she is the leader of your entire team and is sometimes referred to as a Growth Lead. Your Head of Growth is in charge of determining the metrics and pacing of the growth hacking trials.
Engineers in Software- The primary duty of a software engineer on your growth team is to develop the code for your product. Your growth team's UX designer is in charge of ensuring that your consumers have the greatest possible experience while using your product or visiting your website. Even if you utilize technology like Google Analytics, you still need a data analyst on your team to help you develop.
Conclusion
Depending on the size of your team, you may have many jobs to fill within your product management function or several employees working under a marketing lead.
You May Like