How to become a Successful Instagram Influencers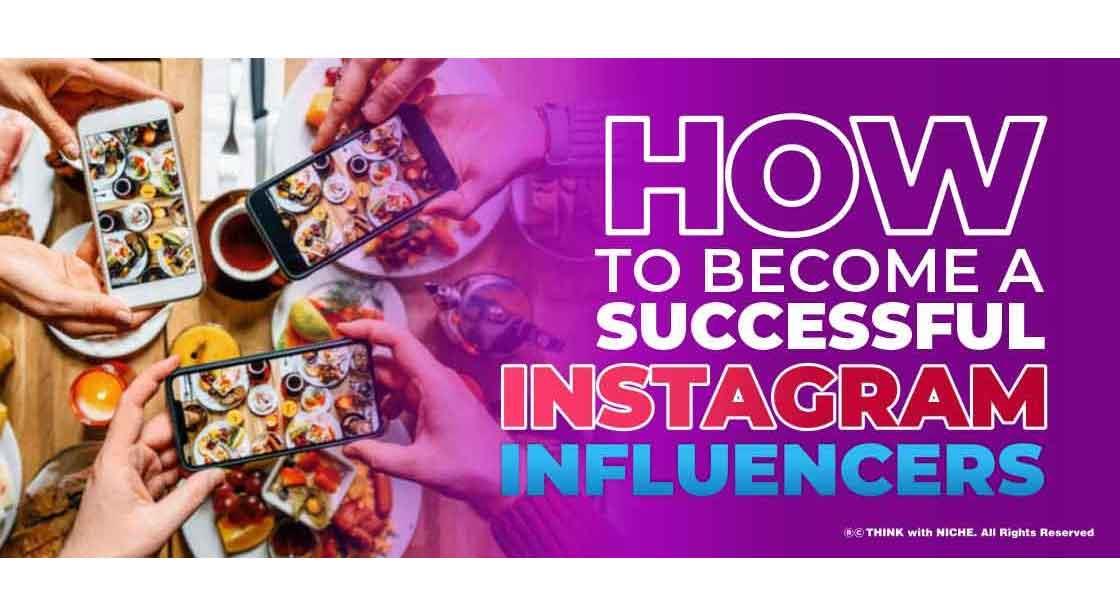 Instagram influencers earn profits, get millions of followers, and have a big social media presence by unleashing their inner creativity. Doesn't it seem intriguing and really rewarding? But, before you jump in, keep in mind that there's an ocean of influencers available on the market, both new and old, and you'll have to work hard to stand apart. Here are some easy, yet powerful, methods to get started and grow as an influencer. #ThinkWithNiche
Continue Reading..
Social media networks such as Instagram, Twitter, Facebook, and Pinterest are gaining new users every day. The majority of these people will continue to be users who share material on occasion, but a minority will opt to become content makers or 'influencers.' Influencers are persons who have the power to influence a significant number of potential consumers, subscribers, users, and so on. Typically, these influencers use social media channels to evaluate and endorse items or services. These are the measures you must take.
Pick a Niche
Choosing a specialty is the most crucial step in learning how to become an Instagram influencer. Because you can't be famous for everything, it's preferable to focus on one area you're great at and know a lot about. Do you enjoy sharing your outfits of the day? Or perhaps you're curious about Korean skincare? Choosing your niche can be both simple and challenging, as your interests or skills might span a wide range of topics. It's preferable to focus on specific areas of expertise that will always satisfy your target audience. In general, it's preferable to be a master of one skill rather than a jack of all crafts, especially on Instagram, where your postings may get lost in the shuffle. Once you've decided on a specialty, you must stick to it. So choose something that expresses your actual passion rather than a field you're unfamiliar with.
Create an Instagram Aesthetic
When potential followers visit your profile, the aesthetic of your page — colors, look-and-feel, layout, and so on – is the first thing they see. Depending on how they view your page based on these aesthetic factors, you'll either get a new follower or lose one.
Respect and participation are essential
Respect is the cornerstone of a long-term online network, just as it is in real life. Respect in this context refers to winning your followers' trust through providing truthful stories. Never, ever fake your audience as it may also put a full stop to your influencer journey. Here's a checklist to help you become an Instagram influencer by increasing the participation rate on your posts:
Include an eye-catching caption.

Post at a moment when you're most likely to get the most interaction.

Organize competitions and distribute gifts.

Incorporate polls into your Instagram Stories.

Use popular and relevant hashtags, or make your own.
Post Content regularly
If you want to master Instagram influencing, you'll also need to post material regularly. The majority of Instagram influencers upload every day or every two days. Some of them, on the other hand, publish many times a day. Increased content posting frequency has been shown to enhance engagement rates in studies. However, while deciding on your publishing schedule, make sure you make the best decision possible. Because it must be a realistic goal that you can truly achieve.
Conclusion
One of the key answers to the question of how to become an Instagram influencer starts with a distinct personal brand voice and personality. In a sea of renowned and aspiring influencers, your brand's personality becomes a vital differentiator.
You May Like