How To Avoid Marketing Emails Landing In Spam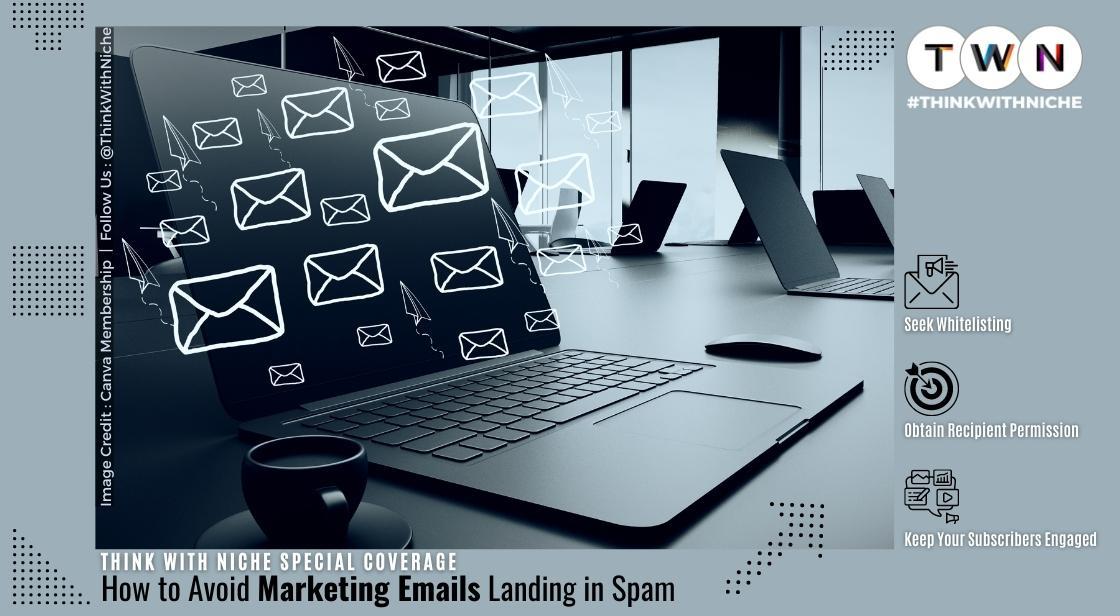 Most unwanted, irrelevant, and phishing emails are automatically routed to a junk or spam folder. Every day, over 300 billion emails are sent and received around the world. You send and receive approximately 150 emails per day.
Unfortunately, even the most carefully crafted emails may end up in spam. Email spam costs companies money and harms their reputation. Many businesses waste valuable time and resources attempting to get emails into inboxes but failing.
A few best practices and an understanding of how email spam works can help your business communications tremendously. Let's look at How to avoid marketing Emails Landing In Spam.
Continue Reading..
More than 85% of consumers prefer to receive marketing and promotional emails when they are all authentic. Your marketing email can be the quickest way to share news about your company, announce a seasonal sale, engage existing customers, and for other business purposes.
Email marketing is also inexpensive to enhance customer outreach and loyalty and increase customer enthusiasm. However, your marketing emails mustn't land in the recipient's spam folders. When it occurs, all your hard work will go in vain, and you won't get the expected returns.
Fortunately, specific measures, resources, and technologies are available to ensure that your marketing emails are not going to spam folders. Read the article below and review the information to learn more about these proven marketing email strategies.
1. Use Email Spam Checker
There are online resources available that can help you craft your marketing emails so that they don't land in a spam folder. An email spam checker can detect the use of spam words (with its anti-spam filters) and ensure that your email is devoid of shady, unnatural, or over-promising words that may reflect that it is spam.
The software will also replace the spam words with more appropriate words and phrases to ensure that your marketing emails land only in the inbox.
2. Obtain Recipient Permission
Most emails that go to the spam folders are sent to the recipients without permission. With online fraud prevailing, people are always suspicious of emails from unknown senders. When you want to succeed in your email marketing campaign, you should first obtain permission to send the customers and recipients the emails (whether daily, weekly, or monthly). It will improve the credibility of your business and will maintain/improve the enthusiasm of your customers.
Also Read: 5 Things To Consider Before Taking Out Loans
3. Seek "Whitelisting"
The most popular email services, including Yahoo, Google, and Microsoft, have built-in programs to ensure that emails from those in the contact list are not marked as spam. You can also get this preferred treatment for your emails by asking your subscribers and customers to whitelist your email address.
They can do this easily by adding your email to their contact list. In other cases, they may have to add it to the list of safe email ids and senders. A better way is to send the knowledge articles and illustrations to help your customers easily understand how they can "whitelist" your email address.
4. Comply With the Laws
Multiple laws govern online activities. One law you must abide by for email marketing is the "CAN-SPAM Act." Following the law, email senders may also be penalized when sending spam emails to recipients. Ensure that you abide by the regulations and provisions of the law, including:
● Sending emails only after receiving permission.
● Including your/sender's email in any email you send.
● Sending an email with a clear (and not deceptive) subject line.
● Ensuring that all your emails carry an option through which recipients can opt-out anytime.
5. Purge all Abandoned Email Addresses
The spam filters may identify errant and spam emails by determining the number of active emails in your message. If most emails are inactive, the filter will identify them as spam. Therefore, you must remove all the email addresses that are not active before you send your marketing email.
For instance, if your users have not opened your email in the past few months, you should remove the email from the recipient list as that account is no longer active.
6. Keep Your Subscribers Engaged
Public memory is short. Therefore, you must send at least one email every one or two months to ensure that your subscribers and customers still have you in their memories. You should also go beyond the best practices and try to add more value to your email campaigns, which would help engage your customers and subscribers better.
Conclusion
You can ensure that your emails do not land in the recipient's spam folder by focusing on the email content and using the latest technologies, tools, and other means listed above. It can ensure that your email campaign brings you the best results and improves your revenues and reputation.
You May Like