How Crowdfunding Helps Close The Funding Gap For Women Entrepreneurs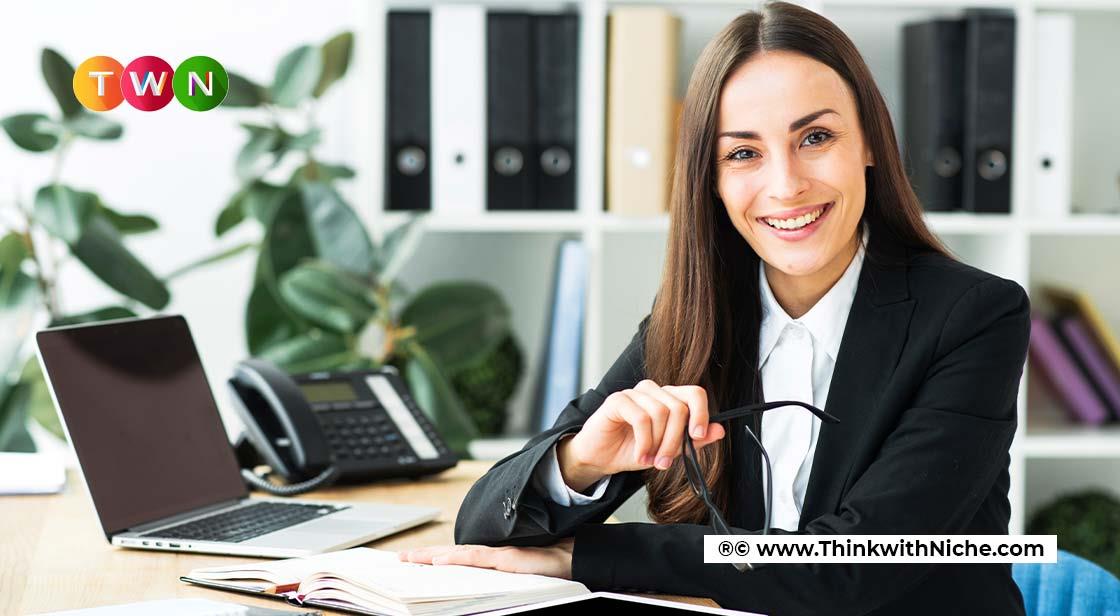 There is a true, persistent, and widespread gender wage inequality in virtually all industries and vocations. In addition to conventional work, small business entrepreneurs seeking funding face difficulties. #ThinkWithNiche
Continue Reading..
You've Reached The End Of The Road
According to Fundera's data gathering and analysis, women receive fewer loans of smaller amounts and at higher interest rates than men. Females are allowed for shorter-term loans, which are usually more expensive. Financing disparities for women are a type of pay inequality that arises in part due to a lack of diversity and innate prejudices among those who offer loans or invest in new enterprises. As a result, more women are turning to crowdfund to raise funds for their companies and businesses. When it comes to investing and lending, investors and lenders represent a tiny portion of the population (mainly white men), but crowdfunding backers represent a more diverse cross-section of society, including women.
What Are The Financial Gaps
Let's start with a closer look at the crowdfunding and gender scenario. According to Fundera's findings, women obtain less traditional funding than men.As a woman in the workplace, you're undoubtedly aware of the following: Women request less money than men, on average $35,000 less. When it comes to short-term loans, women-owned businesses are more likely to receive them. These loans are often lower in size, but they have a higher interest rate. Women pay an average of 13% more in loan interest than men.This is due to the fact that women have poorer credit scores than men, which influences the types of loans available to women. As a result of their higher earnings, men have higher credit limits, restricting their borrowing options.When it comes to women, they prefer to own younger businesses, which reflects the recent excitement about female entrepreneurship while also highlighting the barriers that stand in their way of success. Every year, traditional lenders lend just 4.4 per cent of their money to women-owned businesses. According to the Fundera research, women receive. The SBA, which professes to encourage financing to women's and minority-owned businesses, provides less than half as much as it does to men.
Biases Are At Work In The Financing Gap For Women
An algorithm may examine a woman business owner's credit history and discover that she has used less credit than a recent applicant, and then deny her application without taking into account any larger societal issues. Even when it comes to humanity, it's a disaster. According to an SBA research, the gender and racial composition of investment boards have an impact on the decisions taken by such boards. According to a Babson College study, women who "pitched like a guy" outperformed those who exhibited feminine traits. Even when the proposals are comparable, male entrepreneurs tend to attract more investor interest than female entrepreneurs. This makes sense if there is proof that women are more prone than men to fail after getting money. Women are said to be more capital-efficient than men, and Babson College's Global Entrepreneurship Monitor reveals that women-run tech businesses fail at a lower rate than men.Investing with women is thus a better option than investing with men. There is a dearth of female representation on financial disbursement boards, which affects female business owners.
Why Is Fundraising A Better Option
Where can female entrepreneurs go to have their businesses funded to bridge this financial gap? The Small Business Administration is the answer (SBA). According to a study conducted by PwC and The Crowdfunding Center, women outperform men when it comes to achieving their goals on crowdfunding sites such as Kickstarter. Women entrepreneurs use crowdfunding sites to interact directly with the market, which includes more women than when they seek venture money or loans. Female-led initiatives achieve their objectives at a rate of 22%, compared to 17% for male-led efforts. Crowdfunding has more variety than traditional lenders and investment boards, despite the study's finding that women prefer to support other women since they are socially similar to them. Despite recent advancements, the venture capital industry remains overwhelmingly white and male. Women are more likely than men to use "emotional and inclusive language" while pitching on crowdfunding platforms. Funders of both genders enjoy this phrase, which has previously been related to fundraising success. Males' use of staid "business" terminology in their pitches has a negative association with their ability to raise money, regardless of what they're pitching to investors. Because of crowdfunding, feminists have learned the technique of presenting their ideas to a more receptive audience. What's the purpose of applying for a traditional loan when you can use crowdfunding, which has fewer prejudices to avoid and fewer hoops to go through as a female business owner?
What Comes Next
While it may be tempting to recommend that women eschew all loans and credit in favour of crowdsourcing, this is not the case. Crowdfunding has several advantages over traditional loans and investments.When it comes to women acquiring finance today, diversity (or the lack thereof) and knowledge of our prejudices (or the lack thereof) represent significant barriers to their success. As a result, it is critical to diversify lenders and investors and make them more aware of how their biases damage women entrepreneurs, our economy, and society in general.
How Are We Going To Go About It
As a preliminary step, guarantee that the Consumer Financial Protection Bureau requests information on small-business lenders' borrowers. It's already happened with sections of the Dodd-Frank Act that deal with consumer loans, but it shouldn't happen with laws that can detect patterns of discrimination among lenders. More diversified investment boards, such as Small Business Investment Companies (SBICs) or private lenders, are also required, as is more transparency. As a result, small business owners and women's organisations should provide lenders with scorecards to urge them to perform better if they want to do business with female entrepreneurs. It should be noted that traditional funding will take years to change. As a result, it's critical to consider the influence of crowdfunding platforms on business growth. To accelerate their company's growth, women may request considerably more funding for their efforts than they do now. It is believed that in the future, lenders and investors who see this success would be more ready to reconsider their ways.
What Comes Next? Closing The Financing Gap For Women
This information is most likely not new to female entrepreneurs. These women are fully aware of the inequity of small business funding, just as they are aware of the inequity of receiving a raise or promotion ahead of their male colleagues. Hopefully, now that we have more data than ever to demonstrate the obstacles that women business owners face, we will see more action to improve the way we assist women-owned businesses and, eventually, overcome the funding gap.
You May Like