5 Benefits of Telemarketing to Companies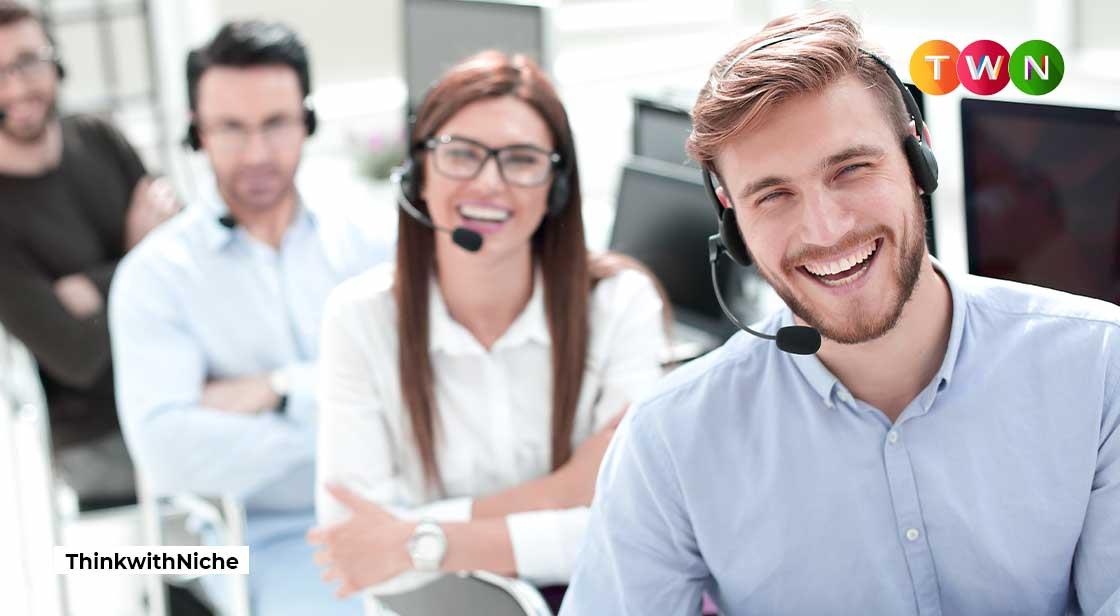 Telemarketing has numerous advantages in terms of direct interaction with prospects, as well as the ability to save money and time. Outbound calls, inbound calls, lead generation, and sales calls are the four most prevalent types of telemarketing. #ThinkWithNiche
Continue Reading..
The practice of selling items or services directly to potential customers through the phone, the Internet, or by fax is known as telemarketing. Telemarketing is carried either by telemarketers or, increasingly, by automated phone calls known as "robocalls." Telemarketing's intrusive character, as well as claims of telemarketing frauds and fraud, has sparked a growing reaction against this direct marketing approach. "Telemarketing" or "telesales" or "inside sales" are other terms for telemarketing. The practice of calling, vetting, and approaching new clients is known as telemarketing. Telemarketing can be done from a call center, an office, or, increasingly, from one's own home.
Telemarketing frequently entails a single contact to gauge interest or suitability, followed by follow-up calls to close the deal. To filter down vast databases of names to a small number of higher-probability customer prospects, various data can be used. For-profit enterprises, non-profit organizations, political groups and candidates, surveying, gift solicitation, marketing research, and other types of organizations all employ telemarketing.
Some benefits of telemarketing
Cost-effectiveness
To promote your products or services, choosing to telemarket over other traditional marketing strategies is a smart idea. It will not only be handy, but it will also save you money due to the numerous advantages it offers. One fact is that you do not need to teach your personnel any longer. It is the responsibility of the telemarketing company to train and dedicate telemarketers. Another advantage is that you won't have to give additional room for computers and other campaign-related equipment because the telemarketing business will provide it. You will not be charged additional fees for the telemarketer or the agent because the telemarketing business will charge you a set amount.
Telemarketing is Effective
The telemarketing business continues to improve. It has a huge impact on a lead generation because it provides targeted clients with a wide range of options and chances. It's a great method to try out new products and can be a quick way to get new clients. Telemarketing offers many of the benefits of face-to-face encounters, as well as the ability to contact a huge number of potential clients from afar.
Expand your Company
You may build your business and raise your sales revenue by using telemarketing because there are several options available in the industry. Telemarketing is a great technique to find new consumers and follow up with existing ones to keep them engaged in your new product or service offers. Gaining more possible sales possibilities is a huge benefit for your company.
Product and Service Reactions
One of the key advantages of using telemarketing to promote your brand and run a campaign is that you can immediately gauge your clients' interest in your products or services. Direct conversation between a telemarketer and a consumer result in prompt responses to the customer's inquiries and wants regarding the products or services.
KPIs that can be Measured
You can assess, monitor KPIs, and report individual problems in telemarketing to get a thorough picture of your campaign's progress and address areas for improvement. Whether it's about communication style or other strategic initiatives, you can always determine which tactics and techniques are the most effective.
Conclusion
There are several other advantages to telemarketing if it is well designed and implemented. It's important to remember that persistence is the key to telemarketing success. The advantages outlined above will assist you in determining whether telemarketing is the best option for your company.
You May Like