Explore the World of Creativity and Innovation in Business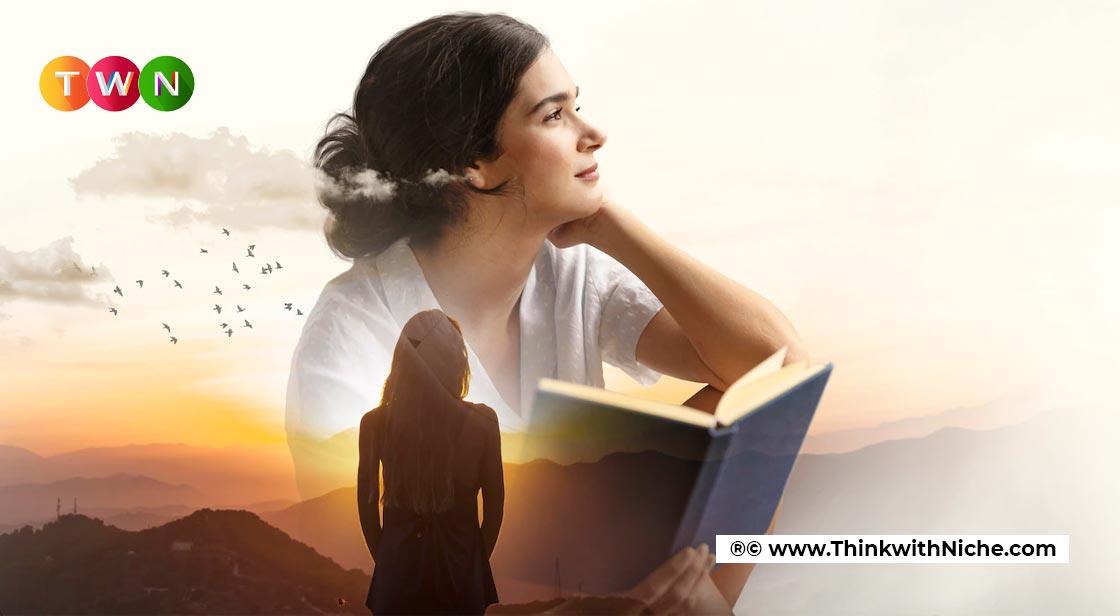 World Creativity and Innovation Day give people a reason to seek to fix old problems in new ways–with the possibility of discovering better and more effective ways to achieve our goals! No duller day-to-day monotony. Instead, it is time to reactivate that creative center, no matter how deep it has been buried within the mind, and contribute to making the world a better place! This article will tell you about this day and the history behind this day. Remember, you can't imagine a world you desire if you lack imagination. Let's spark some innovative cells in your mind and make you the next big thing. #TWN
Continue Reading..
When I was in High School, I used to play a game called 'Far Cry 3' which had a villain named Vaas. He said a dialogue that has stuck with me for a lifetime. He said, "Do you know what insanity is? Insanity is doing the same thing, the same way, over and over, while expecting that things will happen differently."
I had no idea what that meant until I started my creative journey. When you are creative and innovative, you do the same thing in many different possible ways to get different results. That's when insanity becomes creativity. We have seen people apply this saying to their life to change negative life habits.
I'm writing this article to remind you that your creativity and innovative ideas are the way to make your happening and satisfying. With that being said, let's dive into the article and know more about the World Creativity and Innovation Day because that's what this article is about.
World Creativity and Innovation Day give people a reason to seek to fix old problems in new ways–with the possibility of discovering better and more effective ways to achieve our goals! No duller day-to-day monotony. Instead, it is time to reactivate that creative center, no matter how deep it has been buried within the mind, and contribute to making the world a better place!
In 1452, a man was born who would define what it implied to be a Creative genius, excelling in both the arts and sciences. He was involved in a variety of fields, including invention, mathematics, music, geology, astronomy, and cartography, to name a few. Leonardo da Vinci made great progress in almost everything he put his mind or hand to.
This man was regarded as the epitome of a universal genius, with a logical outlook on the world that was both advanced and strange for his time. And while he was undeniably unique, that doesn't mean others can't learn from him and try to think in new ways as well.
The World Creativity & Innovation Day was created to inspire everyone to dig deep and discover their inner Vinci.
Innovation and creativity are advantageous in all aspects of life, occupation, and career. From those in customer service looking for ways to improve their customers' experiences to scientists who spend their days having to learn new things about the world and developing creative ways to apply what they've learned. From politicians who can use their imagination to find new solutions to problems and help the public to medical professionals who can look for new ways to do things that will protect both their patients and society.
Like every international Day that is being observed worldwide, this day also demands to be celebrated. Let's Look at some of the ways to celebrate World Creativity and Innovation Day.
Generating Problem Solving Ideas
Begin the day by brainstorming; sit down and consider all of the things you do throughout the day and how you could improve them. Instead of being irritated by them, find inspiration in the broken (or, at the very least, less-than-perfect) things that are all around you.
Keep a notepad handy throughout the day and take notes on any ideas that come to you, whether they are for self-use or ways that others can do things better.
The World, Look at it Differently
Creativity and inspiration can sometimes be found by doing things a bit differently than usual. Sit in a different section of your favorite restaurant, or better yet, bring a picnic meal and eat outside. For a few minutes, try to climb a tree and look out at the world from above!
Even small changes, such as choosing a different way to work, can alter how a person thinks about or reacts to problems. Instead of driving to work, try biking. Making use of public transportation Alternatively, if the weather permits, you can go for a walk. Even minor changes can cause people's perspectives to shift.
Come up with Innovative Ideas and Share Them!
Have an idea for your town or municipality? Send them the advice and explain how it will benefit others within the community.
Do you have a new idea for your employer or workplace? Inform a manager or boss and see what they have to suggest about putting these innovative ideas into action.
Have you made a new plan for your personal life? Make it happen and see where your imagination can take you.
Try a New Culture
Sometimes innovation and creativity are inspired by seeing something from another country that could be done much better in our backyard. Learning about how different groups of people and cultural groups do things can help foster not only respect for others but also incredible ideas. Whether it's simply "visiting" a new place by watching documentaries or going there, this will help to foster creativity and innovation.
World Creativity & Innovation Day has the potential to change the course of history!
You can do much more starting right now and see where your creativity and innovative ideas might land you.
Top Business Innovations Of 2022 on World Creativity and Innovation Day
On this day, it'll be an incomplete article if I did not talk about the innovations that happened in the business world. Without any buffer, let's talk about some businesses that are innovative in 2022.
Watershed
Watershed assists companies like Shopify, Stripe, and Sweetgreen in decarbonizing their operations, from internal operations to their production chain. Its software analyses a company's carbon emissions to create a climate-impact plan, such as Square's December 2020 announcement of a net-zero target by 2030, which includes efforts to shift Bitcoin mining to alternative energy sources. Watershed's data is useful in assisting customers in putting pressure on their largest suppliers to reduce emissions. It has also created a global market where its customers can buy clean energy and invest in carbon-removal projects, with Watershed's software guiding businesses to the solutions that can help them achieve their objectives.
The startup, which was founded in 2019, did not officially launch until February 2021, luring additional high-profile clients such as Airbnb, Expensify, and Vimeo. By the end of Watershed's first year, it had assisted customers in managing emissions equal to more than four times the carbon emissions of San Francisco, where Watershed's headquarters are located.
Pfizer
Pfizer not only played a key role in bringing a COVID-19 vaccine to FDA approval and ubiquitous use, but the pharma behemoth also created an antiviral in record time. Pfizer posted Paxlovid, an antiviral candidate, for Phase I clinical trials just eight months after the pandemic began, and by November 2021, it had published results from its Phase II/III trials, demonstrating that the five-day pill regimen was 89 percent effective at reducing the risk of hospitalization or fatality if given within three days of diagnosis. When the FDA approved Paxlovid for emergency use in late December, it provided a possible treatment for the rapidly progressing omicron variant, which had proven resistant to monoclonal antibody treatments for COVID-19. According to financial analysts, the oral COVID drug could generate nearly $25 billion in revenue for Pfizer in 2022, helping it become the first healthcare company to garner more than $100 billion in a solitary year.
Dotcom Therapy
In October, the American Academy of Pediatrics, the Children's Hospital Association, and the American Academy of Child and Adolescent Psychiatry issued a joint declaration declaring that the current mental health of America's youth is a national emergency. "This rapidly deteriorating crisis in children 's mental health is inextricably linked to the stress caused by COVID-19 and the uphill effort for racial justice and reflects an acceleration of trends observed even before 2020," according to the statement. In this era of quarantines and shutdowns, the challenges of discovering an efficient treatment for children have just grown more daunting. Cultural competency practice is a form of the onboarding process for therapists, and DotCom has a 97 percent retention rate among its 150 licensed therapists in 48 states. Over the last three years, revenue has increased by more than 150 percent, and the Madison, Wisconsin-based company recently completed a $13 million Series A round of funding led by New Capital Partners.
These companies have carried out the innovation part very efficiently, and they are meant to grow even more.
On an individual level, creativity and innovation can act very differently than a group of people. Your self-creativity, when combined with others with the same mindset, will give rise to such businesses that made it big in the world.
We hope we have given you enough motivation to spark your inner creativity so that you can innovate and bring something new into this human world for the betterment of every soul on the planet, and we might be talking about you on the world creativity and innovation day next year.
If you have enjoyed reading this Blog, TWN recommends you to read our Blog on "Push Your Creativity with The Best Stock Image Options!" Click on the Image Below!
You May Like
Innovation and Communication

Innovation and Communication

Innovation and Communication

Innovation and Communication