Entrepreneurs lessons that can be learned from Shah Rukh Khan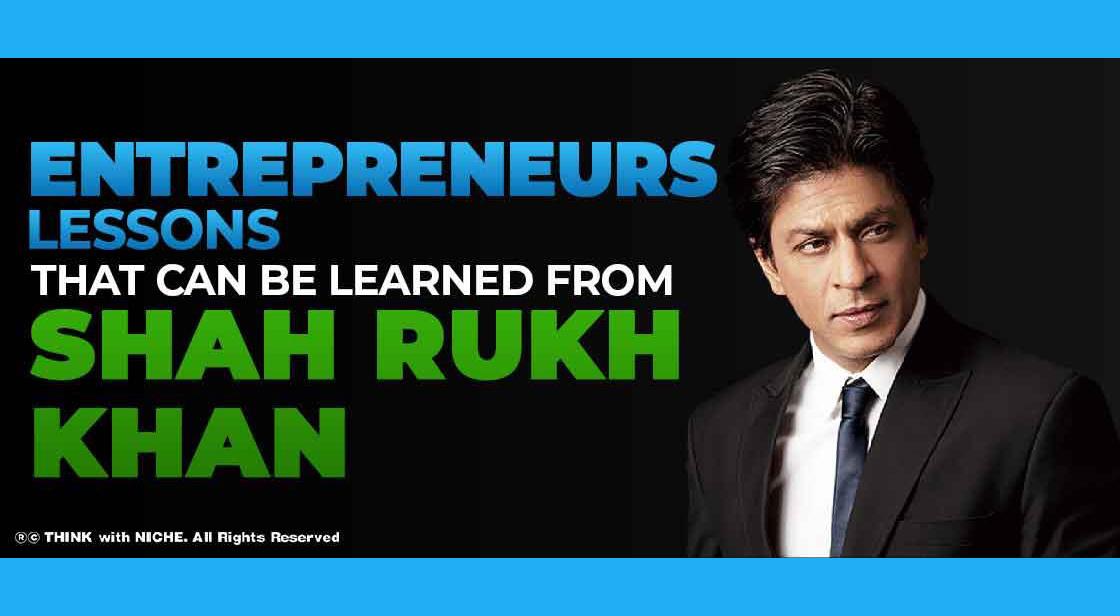 Though it is critical to make money, don't solely focus on that aspect of your business because those that do will eventually fail. When SRK decided to diversify his business by dabbling in cricket, the IPL was a brand-new version of the game, and no one knew if it would work or not. Shah Rukh, on the other hand, believed that this type of game could be successful and went forward with it and the rest are the results. #ThinkWithNiche
Continue Reading..
It is one of the biggest celebrities turned business emperors, the Badshah of Bollywood, SRK's success formula. With an asset value of over Rs.2000 crore, the majority of which is made up of his business engagements, he can teach you how to develop and maintain a successful company empire. It makes no difference if he's not your favorite actor. There's more to him than simply a pretty face on the TV. Here are a few things you may learn from Shah Rukh Khan as an entrepreneur.
You must have that Spark within
You must have that passion and fire within you to be a successful business. Always think big and set lofty but attainable goals. If you believe the idea is worthwhile, strike while the iron is hot. If you believe the timing is appropriate to put a strategy into action, go ahead and start your business! It will reach the intended audience. You won't get far if you wait too long to act. In 2002, SRK launched its first company, Dreamz Unlimited. He went on to dabble in a variety of enterprises before founding Red Chillies Entertainment, which he now owns, finances and represents.
Believe
If you believe in what you're doing and trust your instincts, you'll find that success will follow. Always believe in yourself, whether you're starting something on your own or investing in another company. If you want to make a difference, or even if you only want to alter a small part of the world, you must have complete faith and belief in what you're doing. Though making money is crucial, don't simply focus on that element of business because those who do will eventually expire. IPL was a new version of the game when SRK decided to broaden his business by dabbling in Cricket, and no one knew if it would work or not. However, Shah Rukh believed that this type of game may be profitable and went forward with it. His team is now one of the most profitable and successful in the IPL.
Don't Chase Numbers
Numbers are a constraint. Everything in business cannot be quantified. When an entrepreneur considers the intangibles, though, the sky is the limit. When you provide quality, the quantity will naturally follow. SRK has always prioritized quality over quantity in all of its business endeavors. Numbers-based success has surely followed. His IPL squad, the Kolkata Knight Riders, struggled right from the start. Khan, on the other hand, was adamant about bringing in the top cricket players from around the world to join his squad. Everyone can see how KKR has grown to become one of the most popular and successful IPL teams, as well as one of Khan's most profitable ventures.
Strive for Excellence
Let your most crucial deliverable be excellence. You must get others to appreciate your effort, service, and/or product. You must provide them with an experience that will leave them with a tremendous "WOW." Give them something they don't even realize they want (like Apple's iPod), and they'll come back for more. This will distinguish you from the crowd and offer you an advantage over others. Success may or may not come quickly, but you'll be in it for the long haul.
Conclusion
Learning more is the only way to progress, and reading more is the only way to learn more. SRK is one of India's most intellectual and well-read celebs, with a voracious hunger for knowledge. He does everything from keeping up with the newest news to learning new things from books. Not only that, but he makes it a point to study and closely monitor select famous entrepreneurs who are also his friends, such as Rajiv Bajaj, KV Kamath, and Mukesh Ambani.
You May Like