Effective B2B Marketing Strategies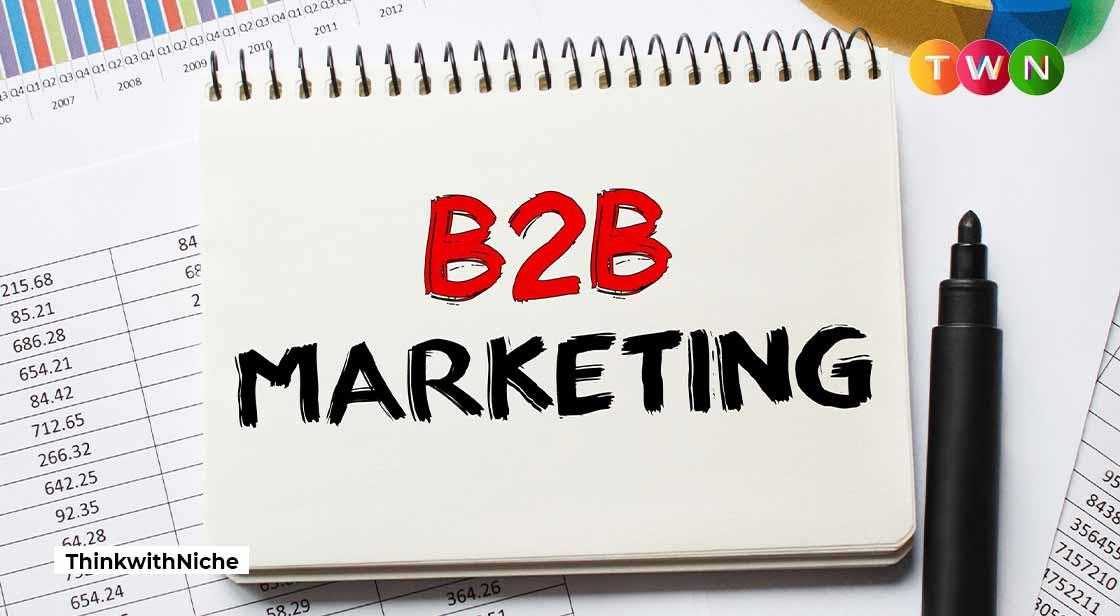 B2B marketing is the practice of selling a company's products or services to another company. When one firm's production is necessary for another company to sustain or improve its functioning, B2B marketing is required. But, as a business owner, how can you understand which B2B marketing plan will result in relevant sales? The main thing to remember is that a strong marketing strategy necessitates transparency and a plan in terms of decision-making standards. With this in mind, let's take a look at some of the most effective B2B marketing methods available today. #TWN
Continue Reading..
When some companies consider B2B marketing strategies, most usually think of direct and outbound methods — communications sent directly to clients or potential buyers who have been identified. The goal of this strategy is to be appealing and persuasive enough for the audience to respond to and engage with your offerings. These methods have a role in your marketing toolkit, without a doubt. However, the world of B2B marketing techniques has grown, and professional services buyers' behavior has evolved.
Conduct market research
B2B company customers spend more than half of overall research time online, according to 74% of them. For B2B companies, market research and customer engagement are high-growth areas. B2B organizations must do much more than pay attention while conducting market research. To succeed, they must actively engage with as well as cater to the needs and desires of the buyer.
Team up with a Marketing Firm
Around 63 percent of B2B marketers say they outsource all or some of their marketing to a content marketing agency. An agency is frequently the best option for small-to-medium-sized businesses (SMBs) that can't afford to staff up an entire marketing team in-house, complete with analytical marketers, certified specialists, and subscriptions to the many tools and platforms that make a marketing program run. Marketing firms provide SMBs with top-tier marketing skills and capacity while allowing them to better utilize their internal resources.
Make a Consitent Inbound Marketing Strategy
Inbound marketing is a tried-and-true method of attracting, nurturing, and converting internet leads. Don't you want your target audience to find you if they're looking for what you have to offer? B2B, which was using Inbound Marketing methods before the pandemic, was less impacted by the lockdowns and remained to receive leads.
Search Engine Optimization
The importance of SEO in digital marketing cannot be overstated. It is regarded as the most effective internet and content marketing strategy by high-growth companies.
Make Business Use of Social Media
Social media has progressed from a determining to a qualifying factor. Establishing a social media presence alone is no longer enough to set your company apart from the competition. You're expected to be active and present on the major social media platforms, and your unavailability could turn off potential customers.
Take Advantage of Influencer Marketing
For B2B companies, partnering with influencers may be a very efficient marketing technique. If there are prominent public individuals in the business you're targeting. It is the best way to use it.
Leverage Marketing Automation
As a business-to-business marketing strategy, marketing automation has now become increasingly popular. You can automate the engagement and nurture of business leads, as well as the integration of all of the existing marketing channels.
Conclusion
B2B marketers are indeed the glue that binds B2B businesses together. The main thing is to not come to a halt or become complacent. Your company must constantly assess trending B2B marketing methods and develop methods to polish and optimize your current marketing infrastructure and processes to stay competitive.
If you liked reading this article, we have another one for you on a similar theme. Click on the link below to explore!
What Is Necessary for B2B E-Commerce Businesses?
You May Like