Different Types of Blogs That You Did Not Know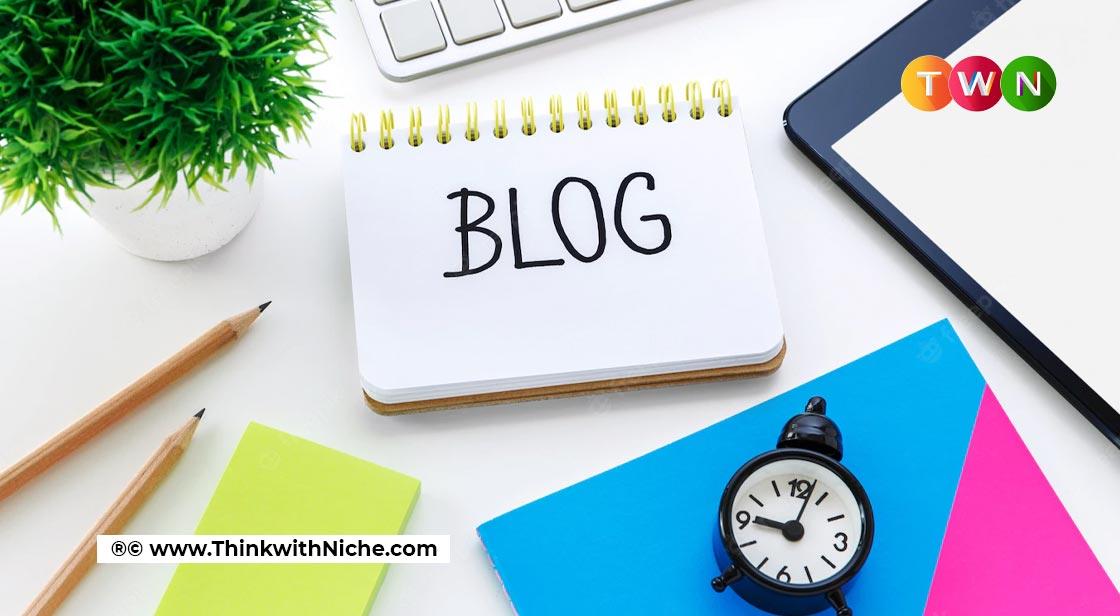 These are the types of blogs you'll need to know in 2021 if you want to become virtually recognized and successful in a short amount of time..#ThinkWithNiche
Continue Reading..
The abbreviated form of an online blog is referred to as a blog. It's an online diary where people may share their stories and knowledge with several other people on any subject. New entries display at the top of a blog, while the oldest articles show towards the bottom. From sports blog, review blog to a string of blogs you can try as per your interest. Here are different types of blogs that you didn't know.
1. Sports Blogs- Sports bloggers use their enthusiasm for sports to provide interesting, innovative, and educational articles about sports. A growing number of sport journalists are using the Internet to offer their thoughts and trends about the teams and activities they cover via blogging. Sports bloggers are in charge of keeping followers informed about the newest happenings and featuring news items about their favorite teams. Across the season, most sports bloggers pick a specialized niche in which they write about a single team or sport.
2. Multimedia Blogs- After visual material became popular among readers, multimedia blogs exploded in popularity during the last ten years. Blogs, podcasts, and video storytelling are all the rage these days, with a growing number of people turning to them for entertainment, news, education, and information. Their authors employ the traditional blog structure, but instead of writing entries, they produce multimedia posts.
3. Personal/Brand Blogs- A mix of a business blog and a personal blog, these sorts of blogs exist. This blog is generally the brainchild of a single individual who eventually turns it into a company - in other words, the owner utilizes it to generate money rather than just for personal reasons. Such bloggers follow a brand strategy, prepare a roadmap, choose a specialty, establish a content calendar, engage in brand collaborations, study the industry, and are always active in developing the blog and discovering new promotional possibilities. Such bloggers work as freelancers and also run portfolios curated online who pen down their work. This trick is to get recruited by various corporations for endless activities.
4. Corporate/Business Blogs- Blogs have shown to be effective for businesses in communicating with consumers, building communities, and attracting new clients over time. Some businesses utilize blogs to advertise new launches, ongoing projects, forthcoming releases, contests, and other events. Through content marketing, blogs assist businesses in increasing site traffic and, as a result, improving conversion rates. Independent of their company profile, some firms utilize blogs to convey their expert voices in the community by publishing high-quality material. As a result, their blog becomes an authoritative publication in their field. It's a terrific long-term strategy and a good method to maintain marketing your services over time.
5. Affiliate/Review Blogs- These blogs are devoted to assessing items or services in a particular market. It might be a specialist market (for example, camping gear) or a larger market (e.g. technology). The proprietors of these blogs review a variety of items, noting their benefits and drawbacks, as well as their cost and overall worth. They also provide advice based on their knowledge of the subject.
You May Like