Build A Strong Resume Strengthen Your Chance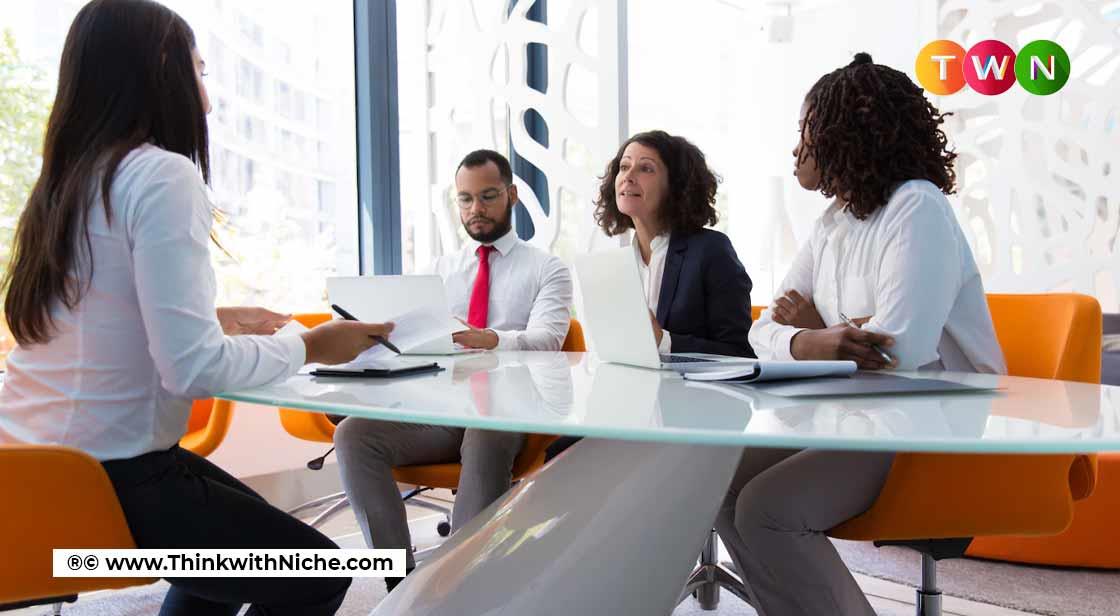 Are you looking for a job? Then get your resume ready. It's the first-place impression for you, so, make it crispy. Read the article below and get ready to build a strong resume. Let us explore the key insights on how to write a resume for a job application. #ThinkwithNiche
Continue Reading..
First of all, I have to tell you that a resume is not the same as a CV. A Resume is different. It is the first-place attraction for a job. It is a short piece of document that contains all the basic details about you and your efficiency. It is mainly 1 or 2 pages long but never more than that. Just remember that the recruiters spend not more than 30 seconds looking at your resume, so your resume must be short, concise, attractive, and well organized.
How to Write a Resume for Job Application
Here are the tips to write a resume for a job application:
1. Format First
As I said previously, the resume must have to be well organized. If you are facing a problem in organizing and become confused about what to add, and how to format it, then don't worry. There are a variety of resume-creation apps available. You can also utilize Google Docs, which has a resume template.
2. Who You Are?
The very first detail you have to add is about you. Your full name, address, mobile number, mail Id, age, and all. The recruiter must have to know first, who you are?. After meeting someone new you have to introduce yourself first to make your identity clear, for a resume also the concept is the same, let the recruiter know who you are. However, it is not always necessary to include your photo on your resume; however, if the recruiter requests it, you can do so.
3. Attach The Portfolio
Now, after giving all your personal identities, add your work sample, like portfolio links. Nowadays, there are many social sites, like GitHub, WordPress, Blogspot, Instagram, etc. you can add your account link to show your work sample. But it's not necessary, it is optional, you can also create a paper document file to show your work samples. Also, work samples are required mostly in the area of creativity, such as graphic design, writing, and web development; however, not all professions demand this.
4. Education Is The Must
Now after personal identity which is a must, is the educational information. Don't leave any information starting with the tenth standard result, then the twelfth result and next is Bachelor's degree, master's degree, and Ph.D. Add the educational information about the ongoing studies also. Add your passing year, grades, school, College, or University name. add the subject and degree also. If you are using the resume maker apps or Docs, then they will guide you on what you have to add. But don't miss this portion, it is very important.
5. Are You Experienced
After education, you have to add your work experience. If you have done any internship or training course add it to this section. If you have any experience of other jobs, of course, mention that. Many recruiters often allow '0' experience for job applications. So, if you don't have any experience of Internship or training or anything don't be worried. But remember that, experience always carries weightage to your capacity. Your chance will become higher by this section.
6. Achievements And Certificates
Everyone achieves something during their lifetime. It could be earning awards at school, college, or other events. Any awards and certificates will work. Fill in this section once you've listed all of your employment experience. This will demonstrate that you have the ability to participate in a different curriculum as well. It will demonstrate that you are a very active and involved employee who can make a positive impression on your recruiter.
7. Workshops And Projects
It is slightly different from work experience and other participation. These are the workshops and projects. If you have participated in any workshop or done any project, it's time to add those. Participating in workshops and doing projects means, you have practical knowledge of it. It will also very good chance to amaze the recruiters.
8. Don't Skip The Skills
What do you think recruiters want from an employee? Of course, the skills. These skills are a very important part to organize your resume. Mention the analytical and technical skills you have. It may be MS Word, any software or creativity or writing skill, any things. You are the best person who knows your skills well, so, think for a while and add all the skills you have. Your language is also your skill. Add the languages you are fluent in and mention what you can do, read, write or, speak.
9. Add The Additional
Now, add the additional information about you. What are your interests, what are your hobbies etc? If you love reading, traveling, photography, etc. add those details in this section, but don't try to write long sentences and all the descriptions, just add the information in short.
10. Typo; The Biggest Mistake
A resume, as previously stated, is the first impression. As a result, avoid making any errors. Typographical errors, spelling errors, and grammar errors give recruiters a negative image of you, and you may be rejected right away. So, when you've completed the check, double-check, re-read, and proofread your resume before submitting it. You can verify your typos with tools like Grammarly, Google Corrector, and others. But, in any case, stay away from these common mistakes.
Now that you are aware of the pointers on how to write a CV for a job application, you must fancy your chances of getting selected.
You May Like