Best Language Learning Apps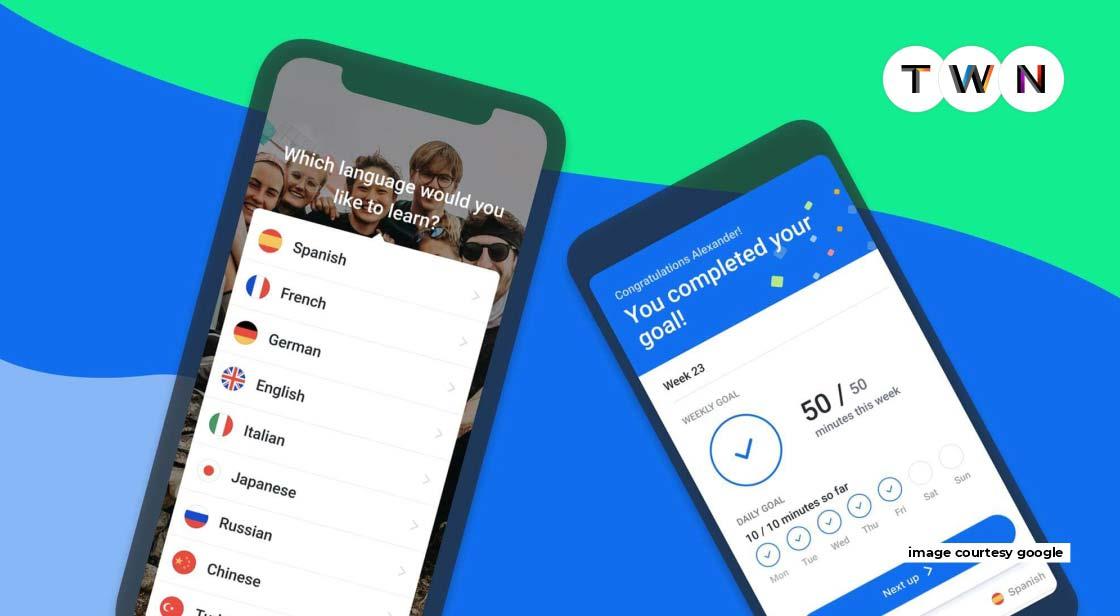 Learning a new language is always an exciting thing to do. The only thing that makes our mind wander is from where should we learn? To solve that query in your mind, I have curated this article to make your language learning journey a bit easy. From Duolingo to TripLingo, you will get to know about the best apps to learn languages.#TWN
Continue Reading..
Sometimes my mind used to wonder what can I do to make my brain work more. I am not good at coding, nor do I have a passion for learning a technology-related hobby. So, what can I do to make my neurons work and be productive at the same time?
Oh, I think I know what to do!
I will learn different languages. After all, it helps in communication when you travel through different nations.
So, from where can I learn different languages?
This article will answer the same question. Here I am, mentioning some of the best language learning apps that made me go from 'hello' to 'Konnichiwa'
Without any further blabbering, let's talk about some best free/paid language learning apps.
Duolingo
How many times have you heard the question "is it like Duolingo?" when trying to explain any other learning app? There really is no list of the best apps that do not include it. Luis von Ahn successfully combined gamification and learning, making people addicted to languages and creating an app with over 100 million users. The app has become a model for mobile language learning. Many Duolingo lessons are developed by native speakers, which has resulted in unusual classes such as Guarani and Klingon. Another characteristic that differentiates Duolingo for me is that it is not specifically aimed at English native speakers. There are specialized courses for each language aimed at those with distinct first languages, totaling 81 courses to date.
The main issue with Duolingo is that many youngsters use the app expecting to learn a language. (I know, it's crazy!) Although it is not a comprehensive language program, it will allow you to improve your vocab and expose you to a different language in a pleasant way.
Hello Talk
An app designed to help with speaking practice while removing the pressure of real-time conversation. Learners can search for native speakers and communicate with them via a WhatsApp-like chat that includes text and voice messages. It's like hitting the language lottery when you come across a native speaker of your chosen language who also wishes to study your mother tongue.
Users can use an in-built adjustment tool to correct each other's messages, transforming language exchanges into mini-tutorial sessions. The app also includes a translation system. It is useful when you really want to convey something but are missing only one term that gives the message its proper meaning.
Memrise
Memrise is the place to go for enjoyable vocabulary practice. There are courses on almost every language you can think of—or invent, as there are several dedicated to crafted languages—created by the vibrant user community. Streamlined courses based on popular curriculums or vocabulary intensity lists are available. There are also less anticipated vocabulary collections, such as words from Harry Potter and the Philosopher's Stone in Japanese.
Memrise's appeal stems from two factors: memes and gamification. The app employs a learning technique that requires making amusing or bizarre connections with the words being studied. Courses are frequently accompanied by memes designed to help students remember the vocabulary in a fun way. The memes are generated by the community, and anyone can contribute! Earning, revising, and generating memes all earn you points that help you move up the Memrise user hierarchy (from Membryo to Overlord).
Memrise's power is also based on two factors: spaced recurrence and mnemonics. The spaced repetition algorithm computes how often and when you should review each word. When it's time to review, the app will notify you. The inclusion of memes aids in vocabulary retention. It may take a little time to adjust if you're new to it, but you'll quickly actually come up with your own creative combos.
Busuu
This app can easily get a tag as the best free language learning app.
Busuu provides complete training in 12 languages. The app is free, but to access the majority of the functions and course materials, you must pay $17 per month. The app guides you through learning specific words, simple dialogues, and dialogue-related questions. All of them include audio so that you can hear the native pronunciation.
Lessons are divided into topical themes in which we learn things and gestures related to tasks. Each course also includes a mini "travel course" for those who need to instantly learn the basics before traveling abroad. Pretty handy! Don't you think?
The unique feature of Busuu is the ability to involve native speakers in your individual learning process. Busuu students contribute their native-speaking abilities to the system by attempting to correct texts written by those studying their language. The web version even enables you to chat in real-time with native speakers.
Studying and making a contribution to the platform as an instructor both allow you to accumulate "berries," which are points used to evaluate students on the basis of their activity. So, if you're addicted to points and badges, this is the place for you!
Babbel
A paid Duolingo with more free content than Busuu? The free version includes 40 classes, so even without spending money, you can learn a decent number of sayings in one of the 13 languages it focuses on teaching.
Each class begins with a step-by-step presentation of vocabulary using pictures. The words are then used in connected sayings and short dialogues tailored to the student's level to help build conversation skills quickly. The app includes convenient pop-ups that explain the most essential linguistic details pertaining to the learned material, and the desktop version involves brief cultural notes.
Aside from general beginner's courses, Babbel offers separate packages for enhancing specific skills such as grammatical structures. If you already have some expertise with a dialect and know where your weak points are, you can concentrate on improving those specific skills. Babbel's courses can be downloaded for offline study, and the app will send you reminders so that you don't miss your daily session.
TripLingo
The app, as the name implies, is aimed at travelers who need to sharpen up their linguistic skills before that dream vacation to Mauritius or a road trip to Mexico.
The app's goal is to help you communicate and be understood so, you don't feel lost in a diverse location, making your stay not only culturally richer but also less stressful. Furthermore, the creators took care to ensure that you sound like a local and use current gestures rather than textbook formulas. The slang slider showcases varying levels of formality or casualty for each phrase, allowing you to tailor it to the context. The lessons are organized into useful sections like "safety phrases" and "business phrases."
TripLingo can also be used in an emergency. It has an inbuilt audio translator that will translate your English into a foreign language, and if you're really stuck for words, you can even call a real interpreter.
Rosetta Stone
Rosetta Stone would never be absent from any list of the best language learning apps. Unfortunately, we only included it because it is the most well-known language learning program on the planet. Their entire language learning philosophy is to 'learn like a baby.' This school of thought, however, has a major flaw. As an adult, there are far more efficient and effective methods for learning a language.
Rosetta Stone is excellent at teaching individual words but lacks context. And you have no clue how to use these phrases in the actual world without context. The truth is that it may take you a month or two of Rosetta Stone's study before you can start introducing yourself or ask a simple question in your chosen language.
Rosetta Stone's "state-of-the-art" Speech Recognition software attracts a lot of people. But anyone who has tried it knows that it simply isn't working.
These are the best language learning applications that you must try like I did, and learn the languages you always wanted to. From Korean to Japanese to Swahili, all can be learned, given the right set of tools.
You can even learn some of the words and phrases from Reddit about the best language learning apps. Many subreddits are dedicated to learning a language.
With that being said, I hope that I gave you some amazing apps to try.
Go crazy, Become a linguistic wizard!
You May Like