Best Creative Career Pathways You Can Choose in 2022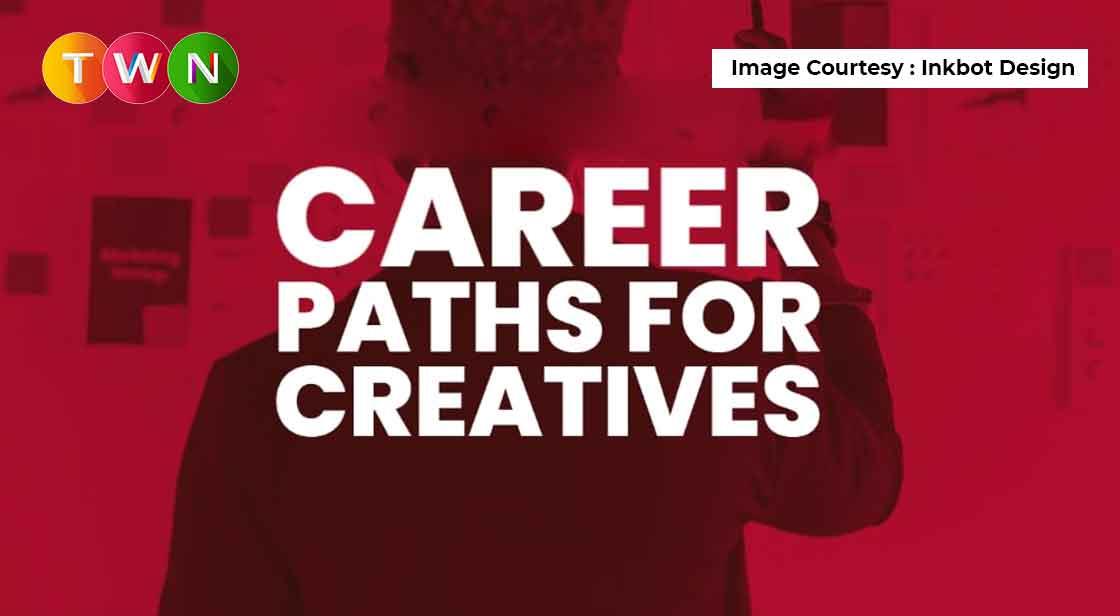 Think With Niche writes about the creative career pathways you can choose from if you're willing to stand out of the crowd and go for a unique profession in life. #TWN
Continue Reading..
Best Creative Career Choices for 2022
Do you prefer to express your individuality and be creative in your spare time? Do your friends frequently compliment you on your ability to think outside the box? Do you prefer to work in a less organized setting where you can come up with new ideas? If you answered yes to all of the above questions, your Creative Right Brain is likely to be more dominant than your Analytical Left Brain. It isn't to say you're not an analytical thinker. However, if you were given a choice between two assignments, you would choose the one that requires creative talents over the one that requires analytical skills. With new firms springing up all the time and the market getting more competitive by the day, an individual's (and a company's) ability to think and act creatively is becoming increasingly important. So, let's have a look at a variety of prospective occupations that will allow you to put your creative skills to good use while also paying well!
Here is the list of the Best Creative Career Choices for 2022!
Architecture

Film Making

Photography

Architecture

Advertising

Entertainment
Let's begin!
Architecture
The Taj Mahal in India, the Colosseum in Rome, the Leaning Tower of Pisa in Italy, and the Great Pyramids of Giza in Cairo all have spectacular architecture in common. Architects are specialists who design and construct the world around us using their structural expertise, cultural aesthetics, and creativity. They create new structures and make changes to existing structures and landscapes, such as housing complexes, hospitals, parks, and monuments, among other things. They specialize in various areas of construction, such as design, planning, and construction management, and ensure that the structures they develop are safe and functional for potential users. You can work as an Urban Planner with a degree in Architecture if you specialize in planning how lands are used in cities and making the greatest use of available space. They can work with government officials, developers, independent architecture firms, and others to plan city layouts, roadways, and buildings, among other things. Restoration architects are experts at preserving and conserving ancient landmarks and structures to keep them from deteriorating. They collaborate with non-profit preservation and conservation organizations, architectural and engineering consulting businesses, and private property owners, among others. Outdoor landscapes, such as public places, playgrounds and parks, college campuses, and so on, are designed by landscape architects. They plan the placement of buildings, roads, and trees around the space in residential communities.
Film Making
Cinema is a powerful medium that, when used properly, may influence people's perceptions of the world and hasten social progress. A filmmaker is a visionary and a storyteller. The filmmaker must be capable of not only visualizing how a story will be told but also managing the day-to-day tasks involved in making a film. He or she is the film crew's leader and is in charge of departments that include cinematographers, editors, special effects technicians, visual effects technicians, transportation, and so on. Overall, a filmmaker's job entails everything from script translation through casting, directing, editing, screening, and budgeting, among other things. You could work in film production firms, television stations, ad agencies, the education sector, independent films, documentaries, and theatre, among other places.
Best Colleges for Filmmaking
Film and Television Institute of India (FTII)

Pune

National School of Drama, Delhi

Barry John Acting School, Delhi

Asian Academy of Film and Television, Noida
Photography
Photography is a fantastic method for expressing yourself and expressing your creativity. You can use this area to communicate your point of view and create visual art by recording moments. While many individuals begin with photography as a pastime, if you have an eye for detail and your photographs make people think, you can pursue a career in professional photography with some formal training. There is a huge demand for professional Photographers as E-Commerce, Mobile-Commerce, Media Publications (magazines, newspapers), Advertising, and Mass Communication grow. Today, there are numerous career opportunities and specializations in this industry, including Lifestyle Photography, Fashion Photography, Food Photography, Wildlife Photography, and so on. You can work as a photographer for newspapers, advertising companies, and fashion houses. You can also work as a freelancer in industries like wildlife photography, wedding photography, sports photography, food photography, fashion photography, landscape photography, architectural photography, underwater photography, and so on. While a degree or diploma in photography is not required for a job in the field, it is highly recommended because it can help you improve your talents and acquire crucial techniques.
Best Photography Institutions
Delhi College of Photography, Delhi

National Institute of Design, Ahmedabad

Symbiosis School of Photography, Pune

Sri Aurobindo Centre for Arts and Communication, Delhi
Advertising
With so many businesses in the industry, organizations must do much more than just make the finest product and provide the best service to attract customers. It is where advertising experts can help. They create advertisements and marketing collateral to assist their clients in reaching their target audiences and establishing a positive brand image. To be successful in this business, advertising professionals must be quick on their feet, have a creative bent of mind, and be good with time management. Advertising professionals undertake a variety of tasks depending on their area of expertise, including customer service, research, copywriting, editing, scriptwriting, and much more. You will be able to work with corporate houses, publishing companies, media or advertising firms, and so on as an advertising specialist.
Best colleges for Advertising
Indian Institute of Mass Communication (Multiple Locations)

Mudra Institute of Communication Studies (MICA), Ahmedabad

Xavier Institute of Communication, Mumbai

St. Xavier's College, Mumbai
Entertainment
Radio jockey, video jockey, and anchoring are among of the hottest new age occupations, thanks to the entertainment industry's tremendous expansion. Professionals in these disciplines interact with a live audience, provide information to or entertain them, host various sorts of shows, participate in discussions, and so on. It is a talent-based job that necessitates a strong grasp of the English language, a sense of humor, a quick wit, and a solid understanding of current events. If you enjoy interacting with people and possess a high level of originality, spontaneity, and a dynamic personality, you should consider this career. There are many opportunities ahead of you if you know how to speak your way out of awkward circumstances and have a good understanding of current events throughout the world. You can work at radio stations, television stations, and reality television shows. live events, news stations, and other sources of information It is not a course for a specific degree. However, you can hone your skills and work as a VJ, RJ, or anchor by pursuing a degree or a short-term diploma course.
Best Radio Jockey and Video Jockey Course Institutions
Radio City School of Broadcasting in Mumbai

Indian Institute of Mass Communication in New Delhi

Bharatiya Vidya Bhavan in New Delhi

Apeejay Institute of Mass Communication in New Delhi
If you liked reading this article, we have two more for you. Click on the link below to explore!
You May Like