How to Get Affordable Travel Insurance to the US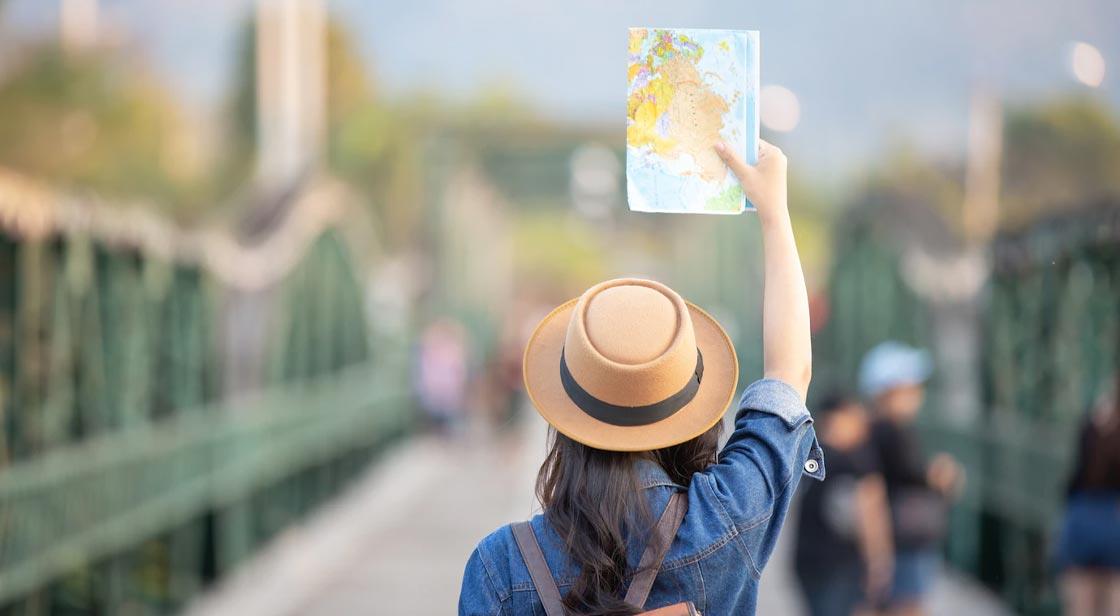 Finding the right travel insurance for trips to the USA can be tiresome. You should know about your destination before purchasing your policy. Ensure you get the right insurance when you're traveling. We will cover how to get travel insurance for trips to the USA! #ThinkWithNiche
Continue Reading..
When you're traveling abroad, getting the right travel insurance is one of the most important steps you can take to ensure a safe and stress-free trip. In this article, we will cover how to get affordable travel insurance for trips to the US. We will also give you some helpful tips on what you should know about your destination before purchasing your policy. When it comes to planning a vacation, do you have all of your bases covered? Insurance is something that many people neglect when they are booking their trips. However, if something were to happen, a lack of coverage would be devastating. So you must take the time to research and find the best option for your budget and personal needs.
Why you need Travel Insurance
When it comes to travel insurance, you want to make sure that you're getting the best coverage. A lot of your trip will be planned and set in stone before you leave, but there are a few things that can happen and put your plans at risk:
You might get sick or injured

Your flight might be delayed or canceled

You might lose your baggage

You might have to cancel your trip for some reason
What is Travel Insurance?
Travel insurance is an essential tool for people traveling outside of their country. It can help protect travelers from some of the risks they face when abroad, such as medical treatment and lost baggage. Travel insurance policies vary a lot in terms of what they cover and the cost. For example, your policy could include coverage for protection against injury or death, trip interruption, emergency evacuation, and more. Some policies also offer discounts if you have a pre-existing condition or are under a certain age. Depending on your needs, you may decide to purchase additional coverage, such as theft protection. In addition to protecting your health and belongings while traveling, many travel insurance companies will assist with locating lost items or negotiating rental car issues. The most important thing to consider before purchasing a travel insurance policy is the level of coverage that is offered for each potential scenario you might encounter during your trip. If you're planning a vacation to the US, for example, you should know that many international visitors are required by law to be covered by health insurance before entering the country.
Affordable Travel Insurance for Trips to the US
Did you know that many travel insurance policies do not cover international travelers? This is a common misconception—many people think that buying any type of insurance will cover them whether they are going abroad or not. In reality, you should buy a different policy if you plan to leave the US. In this article, we'll be discussing how to get affordable travel insurance for trips to the US. We will also give you some helpful tips on what you should know about your destination before purchasing your policy. Make sure to read through this guide and ensure that your vacation is covered by a reliable plan!
How much does travel insurance cost?
The cost of your travel insurance will depend on two major factors: the total value of your trip and how many days you are traveling.
Typically, travel insurance is relatively affordable. The average cost for a policy that covers up to $100,000 in value ranges from $19 to $60 per day. For example, for a two-week trip, you can expect to pay between $260 and $720 (plus taxes) for your policy. Traveling with more expensive items? You may need to purchase additional coverage for those items. For example, if you are traveling with an expensive camera or laptop, you may want to consider purchasing separate coverage for those items. This is because personal possession coverage only covers the total amount of your trip's costs up to the limit that you choose.
What to know about your destination before Buying Insurance
Traveling to the US is a popular option for many travelers and can be a great experience. But before you book your flight, it's important to do some research about the country you're visiting. Some things to consider when traveling to the US:
The CDC has issued Level 2 travel warnings for places like Haiti, Iraq, Syria, Yemen, Libya, Iran, Afghanistan, Somalia, the Central African Republic, and Ukraine.

You should always have travel insurance in case of an emergency.

It's important to buy insurance that covers emergencies but also includes other common costs associated with international traveling. The CDC updates these travel advisories frequently so make sure you are following their guidelines when planning your trip abroad.
Conclusion
Travel insurance is a type of insurance that protects you and your family's investment and interests abroad. It can help to cover medical expenses, loss of luggage, or even canceled flights. It also helps to cover the cost of repatriation of remains in the event of death, as well as legal assistance and loss of wages for those countries where such services are more expensive.
You May Like