5 Things You Need To Know To Start A Videography Company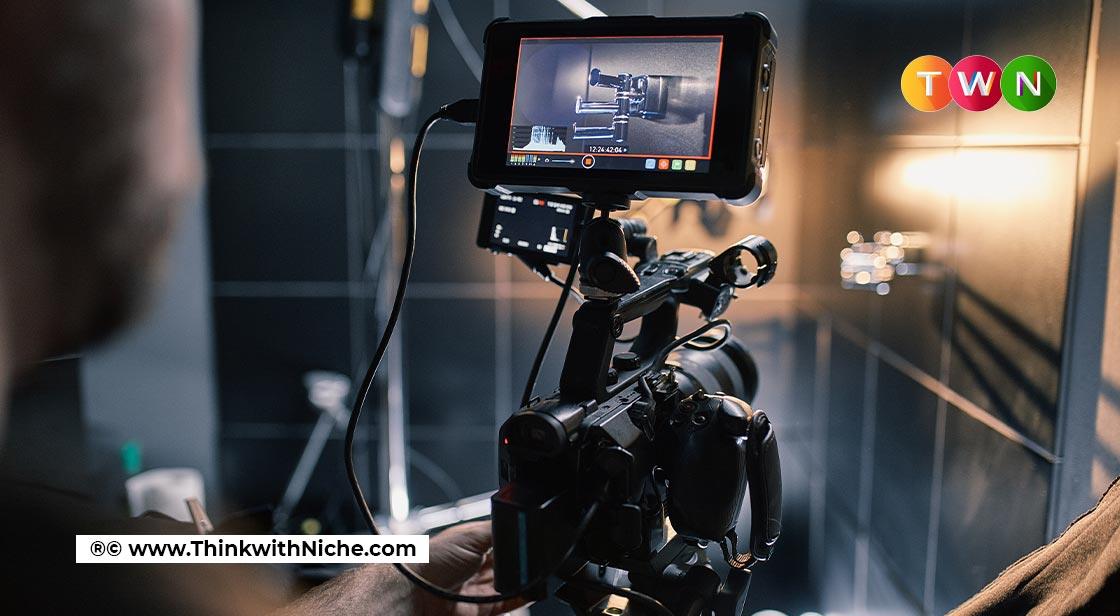 A videography business is a great opportunity for anyone thinking of opening a small business. It is cheap and can bloom very fast. If you have a media and photography background, then this is the perfect start-up idea for you. Learn how to start your own videography business in 5 tips.#ThinkWithNiche
Continue Reading..
There has never been a better time to start a Videographer business. A Videographer company takes on different kinds of projects. From shooting events to weddings and different types of functions. If you are a professional photographer and know your way around a camera, venturing into the Videographer business is a great business idea. But like every business in town, a Videographer company needs a certain amount of resources and strategy and we are here to help you with it. Operating a Videographer company requires a lot of effort so buckle up and take all the information you require from the blog.
1.Choose Your Partners Wisely
You absolutely cannot run a Videographer company alone. You have to have a good team in place. This will also help you undertake several shoots at a time. It'll help you build a good reputation in the market. So choose your partners or team wisely. You need a skilled and talented cameraman, a good planner who will take care of the schedules, and a bunch of other things. If you have the knowledge about the camera work then you can partner with someone who is able to manage the schedule well. It will help you to keep a track of the projects that you are working on without any confusion.
2. Equipment
For a Videographer company, you'll need a bunch of tools. It is quite obvious that you will need different types of equipment for different shoots. It can depend on the place and time for the shoot. Every shoot requires a slightly different set of tools such as different camera lenses, different lighting sources, sound equipment, etc. It is wise to not buy all the shooting equipment at first as it can be quite expensive to buy all the types of equipment at once. Instead of buying them, you can simply rent the tools that you need. The facility to rent the types of equipment s available in the local market and online as well. So my suggestion would be to buy a good camera and some good-quality, reliable and cost-effective mikes. As your business grows, you can add more equipment to your basket.
3. Business Strategy
Strategy is the first most important step in any business. It makes it even easier to follow up with the further process and also makes the functioning smooth. You'll have to decide the kinds of projects you will take depending on your team. You can't go all out and start undertaking all kinds of shoots. It won't work and will probably ruin your reputation in the market. So sit down with your team and make a list of all the shoots that you can undertake and stick to it for a long time unless you get a larger team. Plan properly about what you will be working on and how can the whole thing will be executed.
4. Website
A Videographer company needs to have a proper, working website in place. Since most of the time, people look to approach Videographer companies over the internet, you need to have your own website. But since you are just starting out, you don't need an expensive website. Just a simple website that will have all your contact options and your body of work. When your business begins to grow at a constant rate, then you can build yourself a posh website. Till then you can simply keep your regular website updated. Include the pictures and videos of your projects and also the details regarding the cost, type of projects you are willing to take along with your contact information.
5. Networking
The Videographer business is all about networking. You need to make yourself known to more and more people and it will give you benefits with having more clients. It's a simple fact. Also, try to tell people around you about your business and approach them. Tell your relatives, friends, neighbors, everyone and let them know about your company. You must also learn to network at the job. It'll help you get instant potential customers.
You can also approach digital marketing to grow your business. It is the cheapest and easiest method for the marketing of your business. In the beginning, you can simply open a business account and keep it updated with photos and videos. Use related hashtags to reach a wide range of audiences.
You May Like