5 Apps For Videos That Can Change The Outlook Of Your Social Media Posts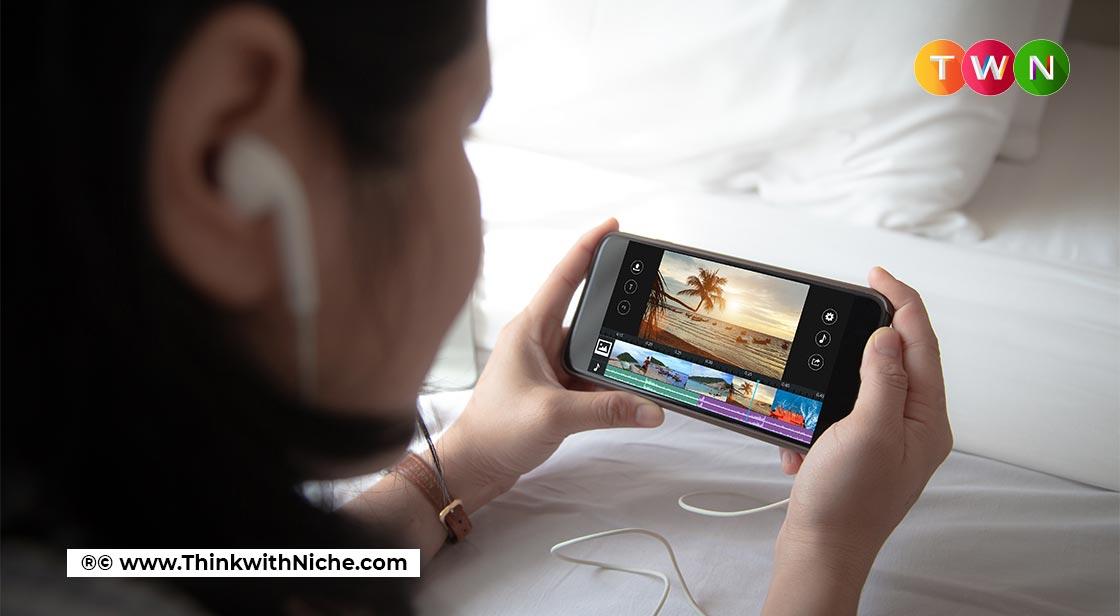 Do you love curating videos that are compelling yet satisfying for the viewers? There are various editing tools for videos through which you can brighten up your networking when it comes to social media.#ThinkWithNiche
Continue Reading..
In today's world, small businesses are expanding at rapid growth which can make the usage of social media seem quite struggling to cope up with. Entrepreneurs or influencers can develop an engrossing video that includes time-lapse, GIFs and even videos that are long or short.
According to many experts of social media, video or visual effects are one of the best implementing tools that can make way for your business at a whole different level. Most of the video editing apps are available on Android and iOS mobiles.
Here we present a few video apps that will help to choose the right business for you.
Canva
Canva has always been one of the best and famous tools for years when it comes to Graphic Designing. It is widely used by marketing professionals and individuals who take a keen interest when it comes to making business cards, social media posts, flyers, etc. Canva also has Canva Animator where the creation of these posts has become animated so these posts look beautiful and easy to use.
This unique feature in the tool has helped the content creators at a rapid pace. People who do not use Canva can also find the techniques enthralling.
Spark video
Spark video is a boon for many content creators. It is made by Adobe and absolutely free. Here you can create your own graphics, video clips, text or images according to your likes and dislikes. You can also curate graphics from the commons or purchase one from the software. There is also a library where a collection of details are found to be chosen.
This platform has free themes and stunning visuals enough for creating meaningful content at a go.
Lumen5
If you are thinking of creating content for your business, Lumen5 is the right option to fulfill all your needs and desires. It helps to transform the content of the blogs into videos. Images and videos are pulled out which can later be customized into enthralling videos.
Crello
Crello holds the attributes of Canva in various ways. There are similar functions available at this level that resonates with Canva. Crello helps in developing animated posts to a whole new level. If Canva helps you with text animation then Crello showers with post templates that are animated. You have to add the text, save and upload it to your desired sites. Files are saved as MP4.
Quik
Quik is an app developed by GoPro. It is an app that helps in combing images and videos into captivating videos. This tool can also be installed on desktops. There are innumerous templates found in this application where you can customize and design the way you want it to be developed. After editing and designing, it presents different content with unique designs.
Conclusion
There are various ways to develop or use animated posts, videos, GIFs other than what we post on social media platforms like Facebook, Instagram, Pinterest, Twitter or LinkedIn. They can also be used as cover images, profile images or even advertisements. Your interest should be in a mode of determination because these tools have not only made our life easy but have developed our business at a grand level.
You May Like