5 Best Work From Home Jobs In India That Will Pay You Well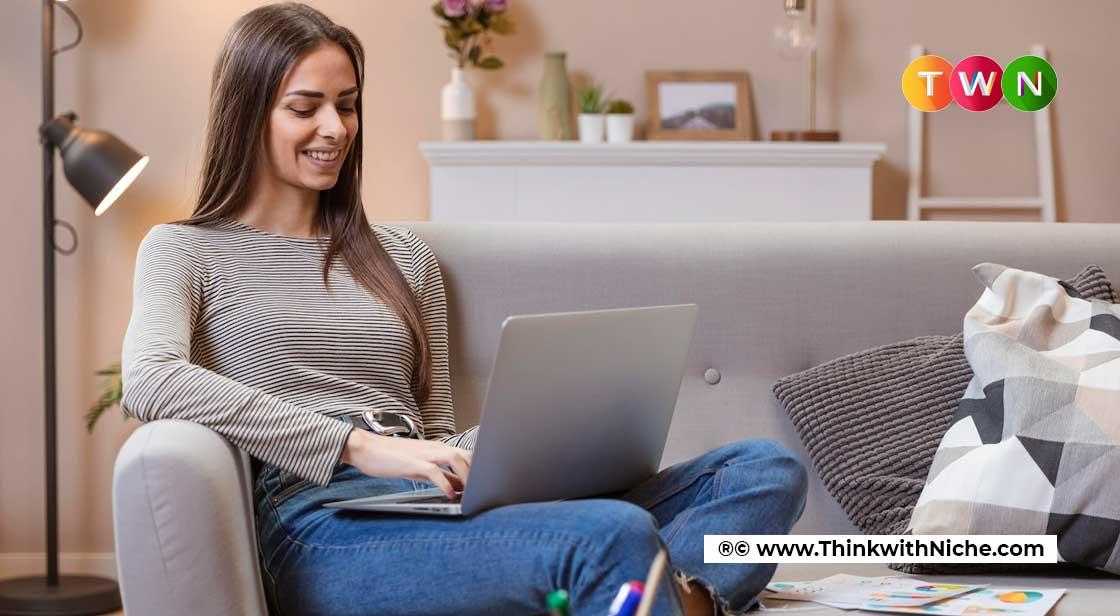 There are many great work-from-home jobs that will pay you well. You only have to look and the internet is the best place for it. Learn about the 5 best work-from-home jobs in India that will pay you well. #ThinkWithNiche
Continue Reading..
If there's one thing the pandemic has taught us, it's that you don't need to go to a fancy office to earn a hefty cheque. A lot of people have realized that they can earn well while working from home. Work from home jobs allows people to spend more time with their family or with themselves. This leads to a healthy mental state and a significant rise in their happiness index.
Hence a lot of people have started looking for the best work-from-home jobs. The power of the internet is way higher than our minds can even comprehend. So if you are looking for a job, rest assured that you are just a few clicks away from getting that perfect job that you've been dreaming about. Now let's look at some of the best work-from-home jobs in India that will pay you well.
1. Content Writer
If you are well-versed in English and knows how to stitch good sentences, content writing is a great field for you. It's a great work-from-home job that, in the long run, will ensure bulky cheques. It is for this reason content writing has become one of the most popular work-from-home pr freelancing jobs on the internet. The demand is way higher than any other job and thus you won't have a problem in finding good, impactful work. You can even build a career in advertising if you keep up-skilling yourself.
2. Social Media Manager or Digital Marketer
This is one of the best work-from-home jobs you can find. As the hold of social media has grown over time, brands and corporations have started investing more time and resources to expand their social media presence. All big brands have a social media team that manages them. Social Media Management majorly involves building a brand's online presence, e-mail marketing, social media engagement, SEO, etc.
3. Website Developer
This one's an evergreen job. With more and more companies going online, the demand for website developers has gone increasingly high. All brands need a talented website developer to build an attractive and informative website. Understanding HTML, basics of coding, JavaScript, SEO, and photoshop are all required skills. If you are well equipped in all this, website development is a great and rewarding field.
4. Graphic Designer
Graphic designing is an integral part of branding and online marketing. Brands need impactful and attractive visuals to rank higher on the internet. It allows brands to attract a great number of potential customers. A Graphic Designer works on designing a website, brand's logo, pictures, etc. The scope of earning as a graphic designer is vast and you can easily make a comfortable living. You can even set up your own Instagram account by uploading your design samples.
5. Blogger
This one's a great source of passive income if you are passionate about writing about subjects such as politics, fashion, gardening, sports, food, philosophy, etc. But blogging is a long-term investment as it won't fetch you a significant earning. But if you do it right, you can easily set up your blog and once it starts to attract a significant number of readers, you can earn good money from advertising
You May Like