What's Next For Twitter?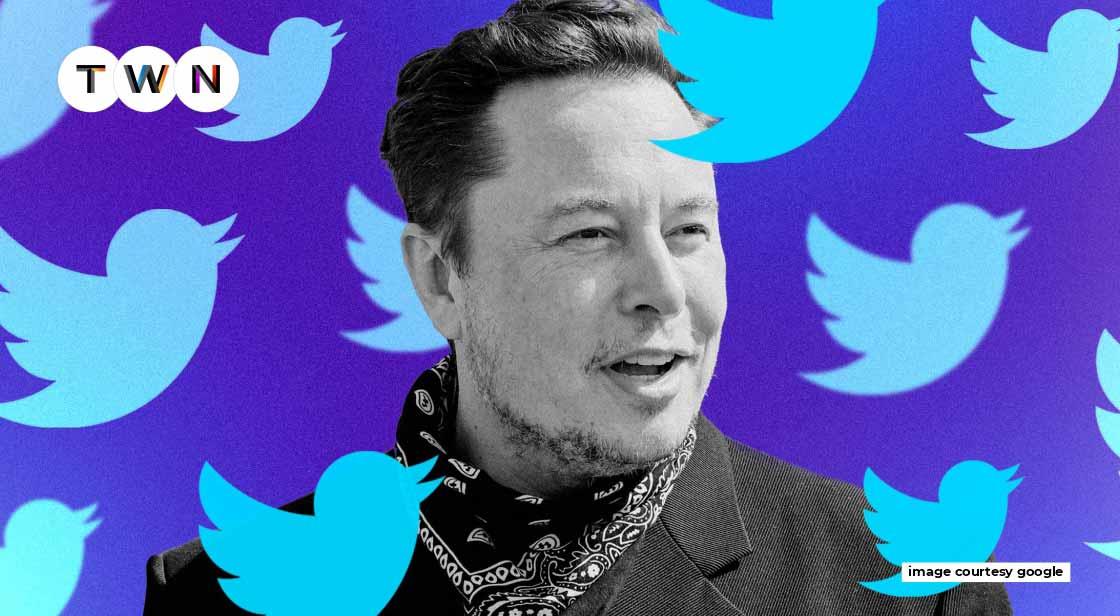 Musk, the CEO of Tesla and the world's richest man, plans to take Twitter private and has stated that he wants Twitter to adhere more closely to the ideals of free expression, which he dubbed "the basis of a functioning democracy" in a statement.
The main concern of Elon Musk, that motivated him towards buying Twitter was free speech but was it the only reason? Well, it is still unknown, so let's discuss what we know, what is the future of Twitter after Elon Musk has acquired 100% shares of the company, and what is the reaction of different authorities after this acquisition. #TWN
Continue Reading..
After Twitter announced on Monday that it had struck an agreement to sell the firm to Elon Musk for about $44 billion, Jack Dorsey, the company's former CEO and co-founder said, Musk's takeover was the "single answer," he believed. While we know a lot about the deal, the big concerns remain unresolved, such as who will operate Twitter and how. Here's a rundown of all we know and don't know about one of the most stunning buys ever.
Twitter's Future! (Who'll run Elon Musk's Twitter? What do we know and don't know yet?)
Twitter agreed to sell itself to Musk for $44 billion on Monday, but the question arises, what is the future of Twitter? There's a lot we know about the agreement, but there's also a lot we don't. Let's start with what we don't know.
What we don't know?
Musk's own financing: According to Twitter, Musk will pay $21 billion for the firm out of his own pocket, but there are no further details on where the money would come from.
However, now that the sale has become more favorable, private equity firms, who are normally wary of hostile transactions, may be more willing to join in. Some existing Twitter shareholders may decide to convert their shares to a private corporation. All of this suggests that Musk may not be liable for much of the money.
Who'll run Twitter?
Both CEO Parag Agrawal and chairman Bret Taylor were referenced in Twitter's announcement of the deal on Monday, so they're still in charge - for the time being. Musk, on the other hand, has consistently posted his discontent with Twitter's board of directors in recent weeks.
Former Twitter CEO Jack Dorsey, for one, has expressed his support for Musk's takeover, stating that "Elon is the one solution" he believes will help Twitter succeed.
How it will be run?
Musk has made no secret of his desire to turn the platform into a safe haven for uncensored speech. He's also proposed adding an edit button, deleting advertisements for premium users, and increasing the platform's authentication requirements. But, aside from these few details, little is known about Musk's plans for Twitter's management.
What we know
Who will own Twitter: Musk has agreed to sell the company to a "wholly owned" entity. The announcement makes no mention of co-investors, and the wording suggests that any who do join will be marginal stakeholders.
Musk's initial bid was $54.20 per share, which he described as his "best and last offer." He kept his word, announcing an all-cash deal for that precise amount.
Musk disclosed last week that he had secured $25.5 billion in loans from a dozen banks to help fund the bid.
Breakup charge: Although Monday's announcement didn't specify if either party had committed to pay a termination fee if the agreement fell through, Bloomberg News reported that Musk would be liable if the deal fell through.
Indian Government's expectations from Twitter
The Indian government's expectations of accountability from all intermediaries, including Twitter, have not changed, according to Rajeev Chandrasekhar, minister of state for electronics and information technology, who spoke exclusively to us after the social media platform reached an agreement with Musk, who describes himself as a "free speech absolutist."
"I wish Elon Musk all the best," Chandrasekhar stated. "Our goals and expectations of accountability, safety, and trust of all intermediaries working in India remain unaltered."
Twitter got into a long fight with the government in the middle of last year over the recently announced Information Technology Rules 2021 and the government's decision to classify certain tweets by BJP members as "manipulated media." Hundreds of policemen from the Delhi Police's Special Cell paid a visit to Twitter India's offices in Delhi and Gurgaon on May 24, 2021.
Will Musk's takeover result in additional squabbles with governments throughout the world? Right now, no one knows for sure.
Reactions to the deal
"No matter who owns or operates Twitter," said White House press secretary Jen Psaki, "the president has long been worried about the influence of huge social media platforms," which "must be held accountable for the harms they create."
Twitter's chief executive, Parag Agrawal, told employees on Monday that the company's future was uncertain. "We don't know which route the platform will go once the transaction closes," Agrawal said when asked if former US President Donald Trump would be allowed back on the site.
Human rights organizations: Following the announcement of the arrangement, a number of human rights organizations, including Amnesty International and the American Civil Liberties Union (ACLU), expressed concerns about hate speech on Twitter.