Want To Start A Business? We've Got You Covered!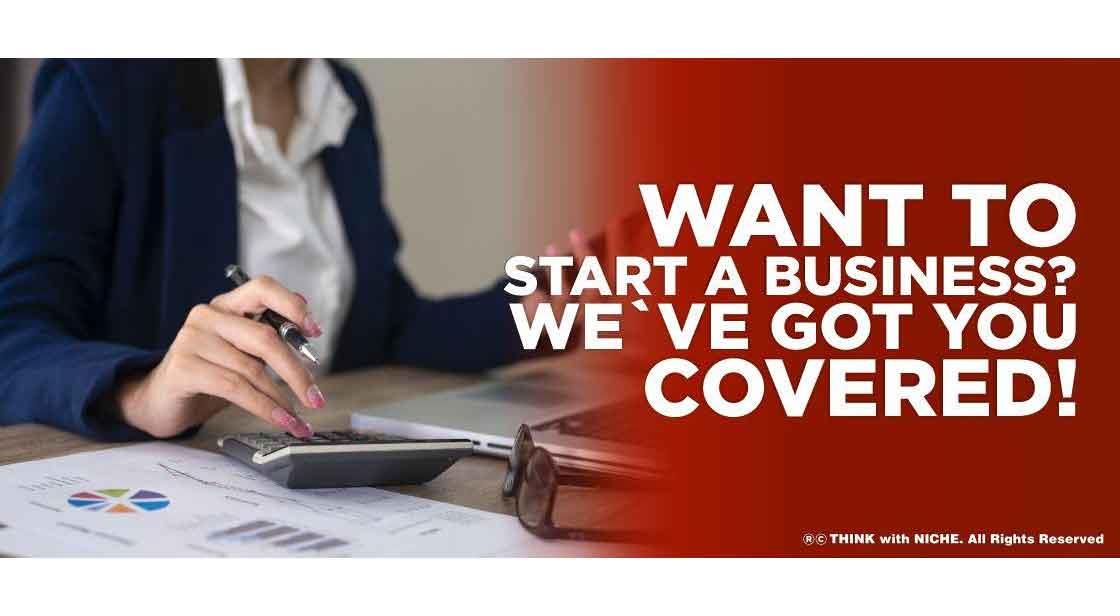 ThinkWithNiche has put together this helpful post on the greatest small online business ideas to get you started and give you the flexibility and freedom that comes with it. #ThinkWithNiche
Continue Reading..
There is a big stereotype around the fact that starting a business is a difficult task. Many people want to create a business, but they're not sure how to get started. In this blog, you'll learn how to generate a business idea — how to figure out exactly what you want to achieve and then how to put it into action. To help you start your online business and get the flexibility and freedom that come with it, ThinkWithNiche brings to you this insightful write-up on the best small online business ideas, to begin with.
But first, let's clear up one point: people frequently ask if this is the right time to start their business concept. The truth is that there is never a terrible time to start a business. It's self-evident why launching in a robust economy is a good idea. People are looking for ways to spend their money. Launching in difficult or uncertain economic times, on the other hand, can be just as wise. If you do your investigation, you'll find that the business you're launching has a demand. Because many people are hesitant to start businesses in difficult times, yours stands a better chance of being discovered. In a depressed economy, there is often equipment (or even entire enterprises!) for sale at inexpensive costs, depending on your idea.
If you need to make a quick buck and don't have time to wait for a profit, there are plenty of options. You can use online freelance platforms to do this through word of mouth and advice or by reaching out to potential clients via email. You can also serve business owners who need help generating leads online.
You can create a website with very little cost and provide your services with free technologies such as Skype and email. If you have experience with the inner workings of online advertising, from websites to social media platforms and email campaigns, you may want to consider launching this online business idea from home. Build a digital agency and sell everything from web development and website management to social media and SEO consulting. Start a podcast and make money selling ad space after your audience grows. When you create a portfolio, you can build a complete business by showcasing your work on your website. When you're ready to apply, you can create your portfolio or join a platform that is already getting a lot of traffic and direct some of your traffic. It allows you to more effectively divide work between "deep work" (one that requires a lot of concentration, which is best done at home) and teamwork (best done with colleagues, in person, in the office). Going out for drinks on a Friday night or spending a few days at home also help maintain corporate culture. Employers that offer their employees a mix of telecommuting and personal work can give their employees the flexibility they want while maintaining the culture and performing the clerical tasks they need. For most companies, working outside the office requires rethinking many processes and policies.
Whether you create decorations, frames, or furniture, the business idea is to monetize your craft skills and sell products online. While you can use platforms like Etsy, your online store will give you more control and make tracking and fulfilling your orders easier. Make sales through your online store and submit orders to the manufacturer for execution. You are creating a website that provides users with a platform to buy and sell items through an online auction. Another proven and simple business idea is to create an online marketplace website. These sites make money by allowing users to create their mini-stores and sell products. Those interested in writing books and selling them online have a variety of eCommerce options. If you enjoy going to thrift stores and closing big deals, then an excellent eCommerce business idea is to sell used treasures online.
While big business may have ensured that the majority of online transactions are for mass-produced products, there is a huge market for niche, artisanal and homemade products. Platforms like Etsy have popularized the idea of ​​selling handmade goods and handicrafts online, but there is no reason why you can't create your own online store offering the same type of goods. As sellers shift their sales to e-commerce, online handicraft marketplaces like Etsy and ArtFire make it extremely easy for artisans to produce a steady supply of quality handicrafts. Online platforms make it incredibly easy for business owners to add designs to T-shirts and similar products and then sell them to customers online.
If you know how to program and are experienced in website development, it is easy to find several ready-made website themes that you can sell to blogs and business owners. Besides, if you're not quite in the mood to fully immerse yourself in your online business, many of these ideas can be implemented part-time, and as you ramp up the part-time job, they can become successful enough to turn into scheduled work. Even if you are still deciding which of these online business ideas to use, starting a blog would be a good choice you can create a robust online presence. Whether you're monetizing sponsored posts, running third-party ads, or selling your own products, blogging is a great online business idea you can start from home. The key to starting a successful blog is to focus on building a loyal and engaged user base. Every good deal leads to a good brand, and if you get one first, you can become a more successful online business first.
By reading good blogs, you can build your business through advertising, affiliate marketing, or product sales. If you have a degree in finance or have worked a lot in the industry, you can start a financial consulting business. If you have something you are proficient at and are really passionate about, you can turn this winning combination into serving you with one-on-one online coaching as one of the surest side hustle ideas for leveraging your skills. As a freelance brand strategist, you can help them and potentially make more money than a traditional 9-to-5 marketing job. The future of teleworking will require many changes, including investments in digital infrastructure and freeing up office space. However, the future of office work is likely to be more like a hybrid model, somewhere in the middle between completely remote and completely in the office.
Then, after you can build your brand and grow your audience, you can launch your own e-commerce site and keep most of the revenue from your product sales, making this a very potential business idea. find an audience that loves your products and understand how best to sell them online. Whether you are a speaker, accountant, consultant, or trainer, you can sell your services online. You can also advertise your services on Google or social media, or you can create a website or blog to attract customers naturally. Start promoting your business online by building a website and building a social media presence.
We have great articles in Hindi too for our readers who have a taste for the Hindi language. Click here to explore!
You May Like