Travel And Tourism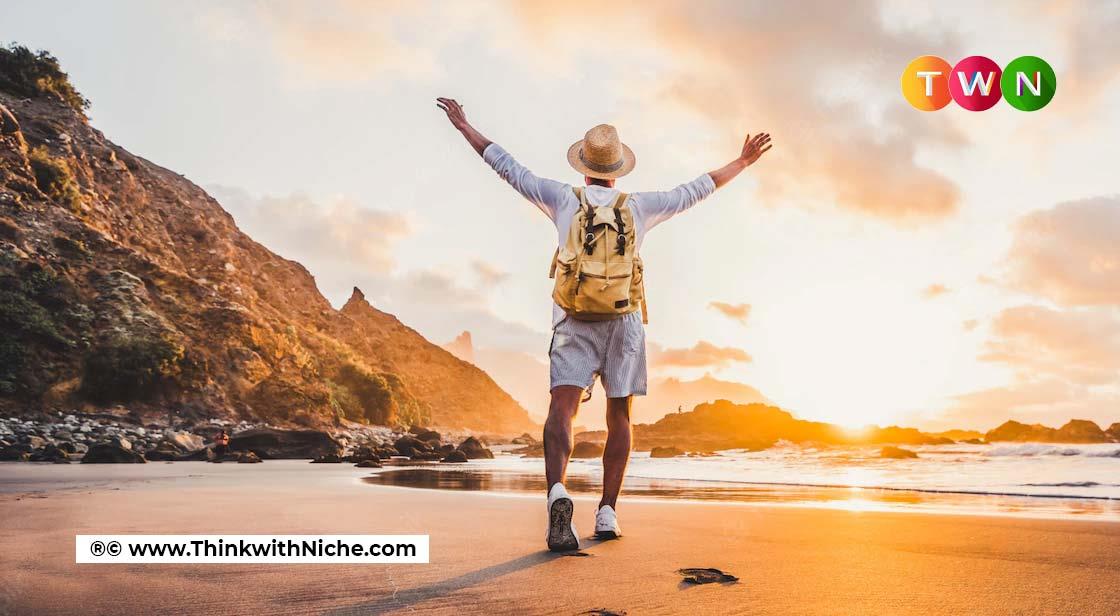 Travel is one of the most dynamic platforms for people who wish to get out and experience fresh perspectives and changes in their surroundings. With so many obstacles in our path, we as humans tend to seek for a respite. Let's take a look at how it's progressed through time with flying colours. #ThinkWithNiche
Continue Reading..
Some'me-time' or self-satisfying moments are always a game-changer. Traveling simply provides a different perspective on things. Over time, the travel industry has expanded dramatically. People are now more aware of the steps that must be followed in order to organize a trip. Customers are increasingly approaching various travel agencies to make the process easier. The firms have everything organized for their customers' trips and ensure that they have a wonderful time.
This particular industry keeps in mind tracking and learning about various trips that take place. The travel industry is the largest industry globally by employment as there are a lot of spheres that come under this sector. As one of the fastest-growing industries globally the tourism industry contributes to a higher GDP worldwide.
Many countries have recognized travel and tourism as profitable industries, why? As it gives a lot of rising opportunities in building your business in this sector. Why has there been a growing number of new destinations lately? People now have access to more locations to visit and spend time compared to how it was back then. Having access to these travel blogs or being on the virtual platform has been such an added advantage in our mundane lives.
Well, if we look at it from a business perspective, that's a huge win-win factor. It simply means that the demand has remarkably increased. Which in turn includes catering to the specific needs of more people. Tourism has grown massively as an industry over recent times for a variety of reasons. The first and the most important one is people having more disposable income now. This is the income that people have to spend on themselves. This has two reasons; first being, the rise of salary. Second, the price for essential goods such as food and clothing has fallen. Unlike the olden days, now, many families have two income earners.
With advances in travel technology, there is a wider range of ways to travel as a tourist and these methods are widely available. The advancement of technology has boosted travel demand.In the virtual realms, everything is available. Whether it's shopping, eating, or traveling, everything is done online. Travel technology has advanced so much and spread so widely that every minute detail is now available online.
The media's broad coverage of many holiday styles has boosted travel demand. A 'vacation' section can be found in almost every newspaper.WishlistTV shows provide a wide range of options for their viewers. For example, shows like Ray Mears, Zindagi Na Milegi Dobara, Vampire Diaries, Friends promote the beauty of tourism and encourage us to travel all the more. It fascinates the viewers and builds that interest to go and visit these places. It gives us that chance to live out of a suitcase and experience new things in life.
Holiday entitlement in many rich nations has increased over the past few years. This means that people can take more holidays during the year which in turn swells the number of tourists.
There are a lot of broad details about travel and tourism we might leave out in the feel of the experience. Personal experience plays another vital role for someone to plan a trip with their respective family. Suppose a travel agency and the tour guide or operator has given you a magnificent guided trip and helped you have a great journey where you got to experience good food, on-time delivery, good Holiday entitlement good behavior, etc. you will definitely recommend it to your closed ones. Therefore the circle continues and that is another reason that has helped in the growth. As a result, the travel and tourism business has generated huge amounts of wealth and created jobs in countries at all stages of development.
You May Like