Tips For Managing Finances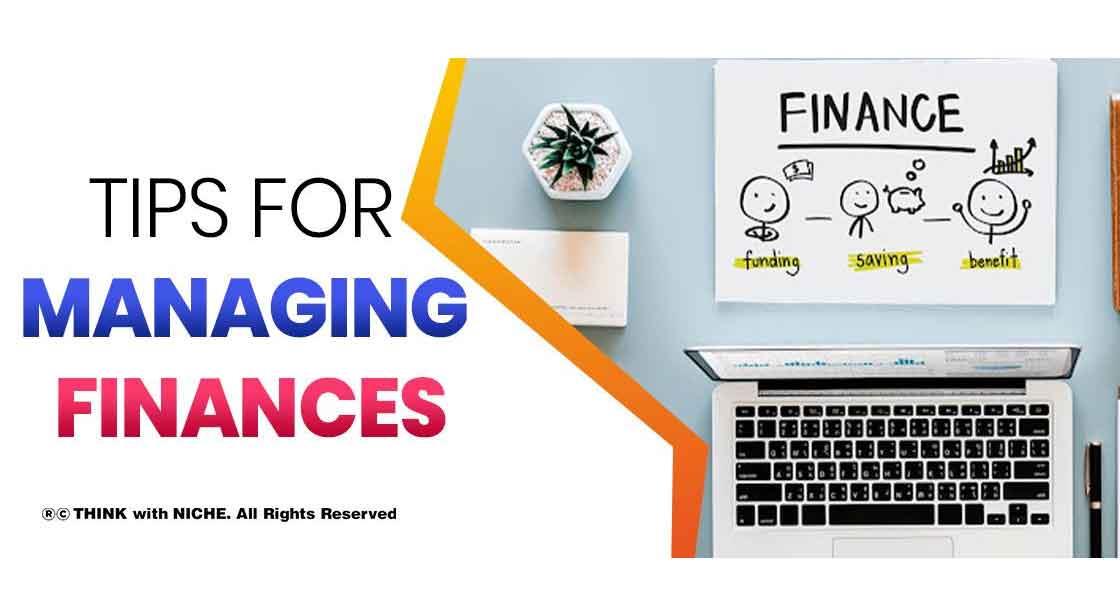 Financial planning may be the last thing on your mind as you start to manage your startup, but it's a dangerous habit for new business owners to ignore. The pressures of success and profitability may drag down a new business. Whatever level of business finance knowledge you have, there are a few key questions and resources to keep in mind. Here are some strategies for successfully managing your startup's financial health. #ThinkWithNiche
Continue Reading..
Most founders and business owners do not have a background in finance or accounting, and hiring a full-time finance manager for a new firm is typically impractical. As a result, financial management for startups can appear to be a complicated and intimidating task. Let us discuss crucial financial suggestions for entrepreneurs from fellow business executives to help you set up your accounts in a way that fosters business success.
Strategize Your Expenditure And Funding
Most businesses fail for a variety of reasons, but one of the most prevalent is a lack of finance. You must be aware of the origins and destinations of every dollar. If you don't keep track of your cash flow, you're putting your company at risk. It doesn't matter how wonderful your idea is if you run out of cash. Make a budgeting plan and stick to it. When you start a new business, you will be bombarded with expenses from all sides. Because hiring a full-time accountant is prohibitively expensive at first, keep track of your finances with accounting software. You may wish to engage a professional when your business expands and your accounting becomes more complicated.
Keep an eye on your finances
You should keep track of your company's success on a frequent basis. You should know how much money you have in the bank, how many sales you're making, and your stock levels on a daily basis. At the start of each year, make a budget for yourself and your team to strive toward. After that, you can check in on a quarterly basis to make sure everything is in order.
Keep An Eye On Future
Financial predictions are essential for understanding where you're going and what you want to accomplish as a company. It also helps you discover peaks and troughs early on, allowing you to address problems before they become severe problems. There are various tools available to assist you to track cash flow, issuing automated invoice reminders, and organize data, speaking with an accountant and/or a bank manager is still a good idea.
Keep Track Of Tax Deadlines.
If tax returns and payments are not filed on time, penalties and interest may be imposed. These are wasteful expenses that can be avoided with little planning. Maintaining accurate records saves your firm time and money, and you can rest easy knowing that you're just paying the taxes you owe.
Stock Management
Stock control that is effective guarantees that you have the proper quantity of stock accessible at the right moment, allowing you to avoid tying up your capital unnecessarily. Put mechanisms in place to keep track of stock levels; controlling this will allow you to free up cash while also ensuring that you have the proper amount of product on hand.
Separate Your Business And Personal Finances
Do you have a separate company bank account? Separating company and personal funds is important for money management, even if it isn't mandated. Furthermore, corporate bank statements may be used to track profitability, reconcile your books, and keep track of spending. Mixing personal and corporate funds can lead to unorganized recordkeeping, which can lead to overspending and missed possibilities for growth.
Maintain A Solid Company Credit Score.
To facilitate all of these endeavors, you may wish to purchase more commercial real estate, obtain additional insurance policies, and take out more loans as your firm grows. Getting clearance for all of these trades and acquisitions can be tough if your business has bad credit. Pay off all of your debt funding as quickly as possible to maintain good credit.
Conclusion
Monthly, weekly, or even daily income objectives keep you on track and allow you to make the required modifications for continuous growth. You can also set milestones along the way to keep track of your progress, giving you a lot of smaller goals to keep track of. Small accomplishments can provide you with the confidence you need to continue on your business journey.
You May Like