These Business Strategies Will Make You A Winner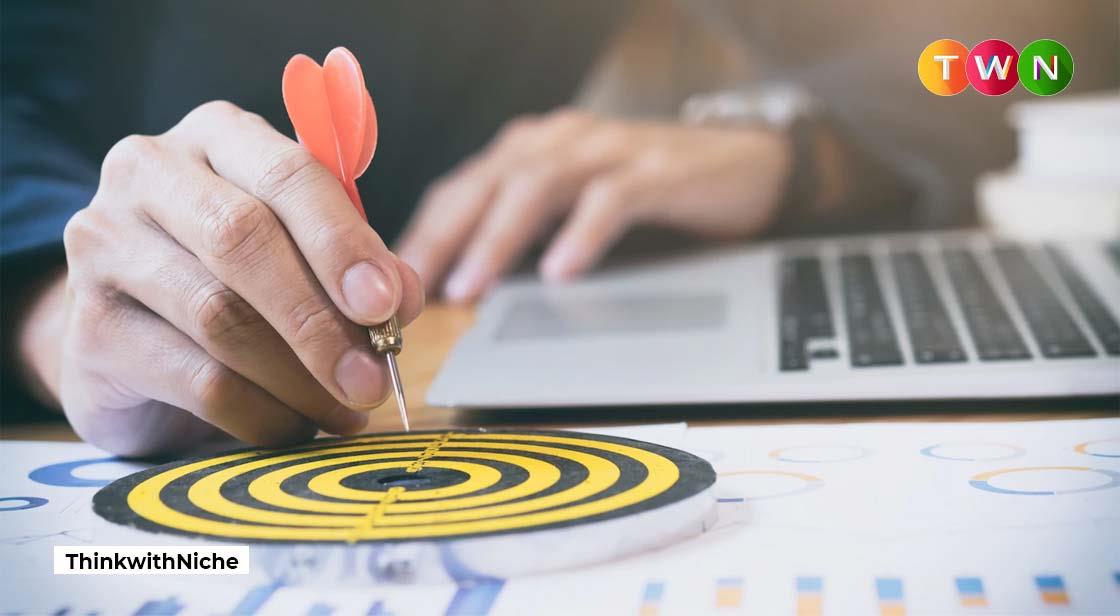 A Business strategy isn't just a fancy corporate term. To stay in the game and excel gradually, you need to plan for the future and make it work in the present. When you aim to be a successful business owner, your main goal must be ahead of your competitors, and it can be done in many ways, as discussed in this article. Apply these tips and step up your game in the business world. #TWN
Continue Reading..
Being a successful business owner these days means you have to be on top of your game. With the rise of digital marketing, automation, artificial intelligence, and machine-learning algorithms, it's never been more important to stay ahead of the competition. One way to do this is by knowing your business strategy inside and out. From defining your core values and goals to understanding what makes a good business strategy, there are three key steps you need to take to map out what will work best for your company. With that being said, let's discuss the key steps.
Define Your Business Strategy
First, you need to know the goals you're trying to accomplish. Whether it's solidifying your brand, acquiring new customers, or developing a new product line. Understanding your goal is crucial for defining your business strategy. To achieve your company's long-term goals, identify your short-term objectives first. Next, study your rivals and the strategies that worked out for them. You can look at other companies that have similar strategies and align them with your company's values and needs. Finally, don't forget about resources! Resources are important when it's time to execute a plan. So, make sure you have enough resources ready.
Don't Forget About Your Customers!
One of the most important aspects of a successful business is keeping your customers happy. Your customers must be the center of everything you plan. If you don't have customers, find them. One way you can figure out what your customer wants is by using customer feedback and reviews. It will help you see if there's anything they want that you're not currently offering. If you find that there's a need for something, don't hesitate to offer it! Ask, Improvise, Adapt!
Understand The Importance of Marketing
Marketing is one of the most important aspects of running a business. You need to know what marketing means and how it will help you reach your goals. A good marketing strategy will have a clear focus on what you're trying to achieve. Make sure that the marketing strategy focuses on giving the customer what they want, when they want it, in a way that is easy for them to understand. It boils down to defining who your customers are and understanding their needs so that you can provide them with exactly what they want, when they want it, in the easiest way possible.
Put In the Effort to Automate and Find the Right Tools
One of the most important points in any business strategy is automation. Automation will help you get ahead of the game because it takes up less time and helps you reach your goals with little effort. Take a look at what your company needs to automate and find a way to do it.
For example, if you are looking for new leads, you should be automating lead capture forms, capturing emails for follow-up campaigns, and sending automated messages through email sequences that showcase various offers to get people interested. Chances are, you might get a good lead concerning the customers. With automation software, you can set up triggered emails that go out when people have interacted with your brand in certain ways (such as signing up for an email newsletter). It means they'll receive relevant content automatically.
Strong Team, A Reliable Team
Before you work on your business strategy, you need to make sure you have a strong, reliable team. Your company's people are one of the most valuable assets you can have, and they need to know the work that needs to be done. They must be able to work together as a team to reach an organization's goals.
Conclusion
Business strategies are always changing. It is because companies are always on the lookout for new ways to market themselves and explore new opportunities. The key to success is to invest time and energy into your business strategy. A good business strategy will help you attract your customers and keep them coming back more often. Work hard, strategize, and skyrocket your business.
You May Like