The 10 Best Customer Engagement Ideas for 2022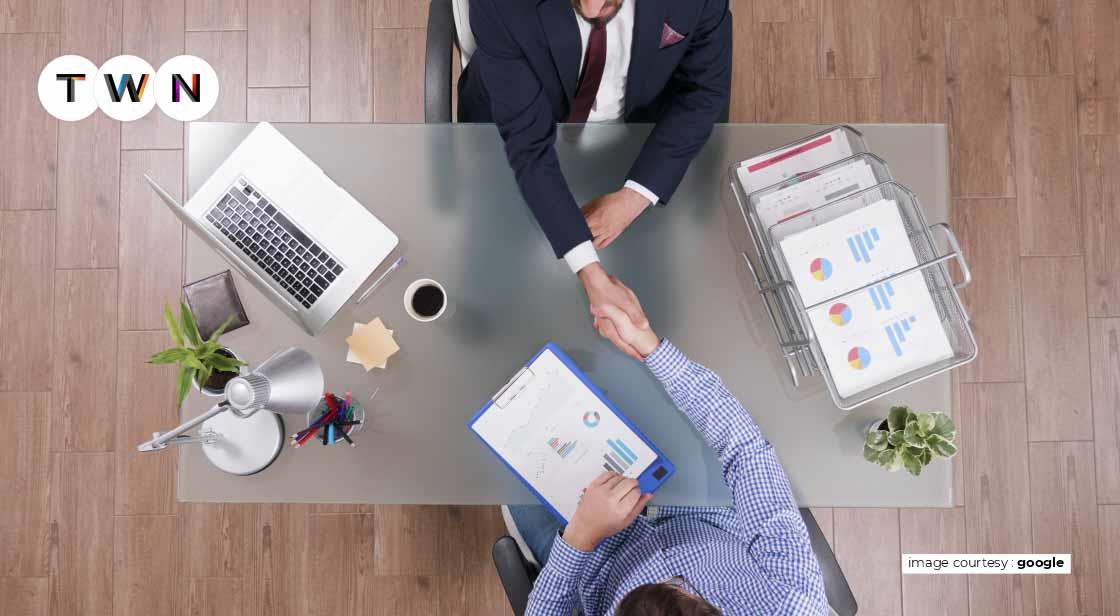 You probably spend a lot of time thinking about lead creation as a business owner or marketer.
But how much effort do you spend nurturing your existing customers?
According to research, acquiring a new client is six times more expensive than engaging with existing customers. In addition, selling to an existing customer is fourteen times more likely than selling to a new one.
Effective customer engagement tactics can help you get the most out of your existing customer relationships. They can also provide you with a variety of advantages, such as increased conversions, fewer churn rates, and more referrals.
They also assist you in developing the type of organization that your customers adore!
We'll discuss 10 customer engagement strategies in this article to help you establish a dedicated community of customers. We'll also show you how other companies have wowed their customers with unique and unforgettable experiences.
Let's get going! #TWN
Continue Reading..
Customer engagement refers to how your consumers communicate with you. It's critical for a business owner to intentionally develop the correct customer engagement strategy.
If you don't, you risk slipping behind your competition and losing clients who were once satisfied. Alternatively, indifferent ones.
The good news is that the bar has been set low for you!
The majority of firms concentrate on lead generation, sales funnels, and ways to increase revenue. This gives YOU the chance to create a remarkable experience that your clients will remember.
You can do something that most of your competitors aren't even aware of by using the customer engagement strategies for 2022, we explore in this article.
One of the most critical parts of a successful business is customer involvement. According to statistics, a customer who is completely engaged with a firm is more likely to create 23 percent more revenue than a customer who is disengaged. As a result, increased consumer engagement translates to increased profitability for your business, and who doesn't want that?
You could be losing out on a lot of money and opportunities to interact with your valuable customers and potential consumers if your firm does not have a defined plan for enhancing consumer engagement. Building a relationship with them will not only help a firm generate more money in the short term, but it will also help them create trust and loyalty with their customers. Customers who trust a company will stay with them for a long time, making them repeat customers.
How to Increase Customer Engagement?
Here are the 10 best customer engagement ideas which you can use to win the trust of your existing consumers. As you go through these ideas, keep in mind that you are required to implement all of them. Using just a few of these customer engagement strategies will set you apart from most of your competitors.
1. Build a Complete Customer Experience
Customer involvement isn't limited to the interior of a marketing funnel, over the phone, or the occasional survey or lead quiz.
Great customer engagement initiatives are broad and picture-oriented. It's all about the overall experience your customer has. It's all about how they interact with you and you with them.
It must have several touchpoints across multiple channels that occur frequently in order for you to stay top of mind, relevant, and valuable!
In his ROI Method, Scott Oldford describes this strategy (here's an essay from Danny Iny that delves more into Scott's basic method). The ROI Method is straightforward and is based on:
Relevancy

Omnipresence

Intimacy
2. Personalize Customer Communications and Outreach
Personalizing your consumer conversations is now easier than ever.
Through email, text messages, advertisements, and content...
You can tailor what you deliver to them based on:
Name\ Age\ Gender\ Location
Previous actions /experiences
What time of day, week, or month is it?
Passions and cravings…
These days, data is big business. The reason for this is that the more data you have, the more personalized your marketing, sales, and customer interaction initiatives can be.
However, you are already aware of this.
Isn't it true that you already customize your communications?
You personalize your emails, segment your consumers depending on their purchases, and distribute material according to their interests.
The problem is that this is no longer sufficient. It's the standard that everyone follows.
You personalize your emails, segment your consumers depending on their purchases, and distribute material according to their interests.
The problem is that this is no longer sufficient. It's the standard that everyone follows.
You must go deeper to go beyond and make your consumer engagement stand out. Not so much about the statistics as much as really committing to making it about them!
This goes beyond simply including their name in an email.
It entails knowing who your customer is and tailoring the entire experience to them.
3. Reward Customers For Loyalty and Engagement
Have you ever given someone a present that you put a lot of thought into?
Maybe it was a gift for your partner for Christmas?
Is it a unique birthday present for a friend or relative?
Something you knew your client would appreciate?
What was your reaction when you handed it over to them? What was their expression like?
People enjoy receiving presents and awards.
Not only because of the present but also because they know the person who gave it to them is thoughtful.
They value the time, thinking, and consideration that went into it. It doesn't come across as a token gesture.
You may give your consumers the same experience. You may send an eCard on their birthday as a basic minimum.
You may also create a lasting, memorable, and impactful moment, as Dan and Chip Heath discuss in their book "The Power of Moments." This could be:
Priority access to a new product before it is released to the public
On their birthday, a present (something they will actually use and like)
When their daughter graduates from college, they receive a congratulations telegram.
In the run-up to their marathon, they are donating to a charity of their choice.
Every time they buy from you, give them a stamp, a reward, or points (or engage)
Reward their devotion. It does not need to be a grand gesture. The bar is once again set low. This is something that most firms do not do. They're so preoccupied with selling to them that they forget to thank them.
Starbucks is an excellent example of this.
You are rewarded for each coffee you purchase. You'll get a complimentary coffee before long.
You will also receive:
Promotional offers

Unique gift certificates

Themed presents (i.e. around Christmas)

Messages of importance
For this reason, people frequently frequent the same coffee shop. They are looking for a prize.
So, how can you reward your consumers so that they want to return time and time again?
4. Leverage Social Media
Starbucks is an excellent example of this.
We live in a social society where social media is king.
Customers use social media for a variety of reasons.
They may wish to:
Please contact customer support.
Look into things.
For a few moments, they can forget about their lives.
Share their emotions.
The majority of companies use social media for two reasons:
Customer Service Marketing
For these reasons, it is critical to use social media.
It does, however, provide a fantastic chance for customer interaction ideas.
Consider the following example from Morton's Steakhouse.
Peter Shankman is a "steak" influencer with over 150,000 followers. I'm sure the tweet was meant in jest, but Mortons saw it as an opportunity to give Shankman a memorable experience.
They were there for him when he arrived, with a Porterhouse steak, shrimp order, potatoes, bread, and cutlery. Mortons used social media to listen to their customers and surprise them with something special.
Wendy's is another company that uses social media in this way (especially its Twitter feed).
5. Encourage Customer Testimonials
Gathering client feedback and testimonials is a vital part of any customer interaction plan.
There are several options for doing so:
Surveys

Questionnaires

Forms of feedback

Sites for reviews
A simple request, depending on your goods, may be sufficient. Simply by asking you to review the goods, Amazon has built a large network of user reviews and social proof (via the site and email)
However, simply asking isn't always sufficient.
Customer feedback and testimonials are important aspects of any customer contact strategy.
There are various alternatives available to you:
Surveys

Questionnaires

Different types of feedback

Review websites
Depending on your goods, a simple request may be adequate. Amazon has established a massive network of user reviews and social proof just by asking you to review the things (via the site and email).
However, just asking isn't always enough.
You may need to go above and beyond by making it about THEM!
What can you do to thank them for their recommendation?
What exactly do they gain from it?
Can you make it delightful, frictionless, and fun?
What you get out of their testimonial is self-evident...
But what do they get from it?
This is something that the finest customer engagement strategies consider.
They also commit to taking action, thus, requesting a testimonial is unnecessary.
Warby Parker acquired one of the best testimonials you'll ever see by committing to exceptional customer interaction and service. They not only win a lifelong customer, but this one screenshot is also likely to persuade others to become customers.
Long strategy meetings aren't always the best source of customer engagement ideas; instead, committing to do the right thing every day, no matter what is often more effective.
6. Create Value-Driven Content
Providing material that customers NEED is one of the most effective ways to engage them.
It encompasses:
It adds value

Fixes a problem

Provides a solution
It gives them the feeling of not being alone!
This type of material not only fills your Nurture Funnel but also teaches you a lot about your clients.
The FAQ Page is a fantastic place to start with value-driven material. Most websites feature a FAQ page that answers the most frequently asked questions. Few, though, supply more than a few lines of text.
This is an opportunity for you to provide timely, relevant, and interesting information for your customers.
7. Create an Omnichannel Customer Service System
Most organizations only perform the bare minimum when it comes to client involvement. Few people go the extra mile. Yet it's one of the most effective customer engagement strategies for both you and your consumers.
Bots for social media chat

Phone Number/Email Form

Live Help

Return Call Service

Demonstrations of Products

Service for Text Messages

In-Person Video Calling Hotspot
Your goal should be to develop an Omnichannel Customer Service System that provides your clients with the information they require when they require it.
Every customer is unique. Every circumstance is unique.
They may want to send an email at times. They could want to talk to you on the phone the next time. They may not have the time to do so, so setting up a "Call Back" is a good idea.
The greatest customer service is the one that they require immediately.
Don't have everyone choose the same one or two possibilities.
Allow your customers to choose the best option for them by providing an omnichannel experience.
8. Encourage Collaboration
Do you consider your consumers to be partners in your company?
Are they considered members of your team in the same way that you are?
Do you treat them the same way you treat your investors and vendors?
Do you communicate with your current customers in the same way you do with possible new clients?
The vast majority of firms do not.
Customers should be involved. Invite them to participate in your tale. Give them the opportunity to join your team. WordPress is a fantastic model to follow.
Customers use their private forums for troubleshooting, customer service, and guidance, and they empower their Power Users to become moderators there.
These moderators take charge of certain topics, removing spam, engaging users, and providing practical advice.
Even though they are not an official member of the WordPress team, they perform an important role.
It's a partnership between the company and its most devoted and knowledgeable customers.
There are several approaches to achieving this level of client engagement:
Case study articles, videos, and films about unique customer-led projects (IKEA) (Zendesk)
Partnerships and referral programs (ClickFunnels)
Partnering with your consumers is one of the top customer engagement ideas.
They not only provide you with unique insights, but they also establish huge trust and rapport in the process.
It's not you vs them.
You and they are both present!
9. Collect Customer Feedback
Even though they are not an official member of the WordPress team, they perform an important role.
A method that collects client feedback on a regular basis is one of the best customer engagement ideas you'll ever employ.
It not only helps you engage people on a deeper level, but it may also help you develop new products.
Go straight to the source. Learn what your customers are thinking, wanting, and needing.
Their first impressions, especially if they're a new customer, might provide you with valuable information.
Above all, it establishes a direct communication channel between you and them. Good customer engagement serves only one function. It demonstrates that you're paying attention and makes your customers feel valued.
This, however, is contingent on you actually paying attention to what they say.
Many excellent examples may be found in the eCommerce industry. Customer comments and reviews are an important element of their approach. The best examples, though, are those that make it a win-win situation for the buyer.
Take, for example, Airbnb and Uber.
Customers are encouraged to submit feedback and reviews on both platforms. What sets them apart from most services, though, is that their hosts and drivers also "review" their clients.
The higher your customer rating, the more options you have.
Feedback is a crucial component of the process that engages both customers and hosts.
Uber and Airbnb are worth looking at when it comes to Customer Engagement Strategies.
10. Share Your Story and Be Human!
The last of these consumer involvement ideas returns the attention to YOU.
Tell us about yourself.
Be human.
Bring your consumers along for the ride.
One of the most effective ways to engage customers is through storytelling. We, humans, believe in stories. We can learn from them and break down our obstacles as a result. You invite them to interact by being human, transparent and sharing your own narrative.
Through:
The internet

Email and funnel marketing

Online marketing

Marketing with content

Your internet site
Share your narrative at each consumer touchpoint (email, phone, feedback). Be human. They may invite you into their world if you invite them into yours.
Bottom Line
All of these consumer involvement concepts may be used in the future. You might only need one or two right now. Whatever you do next, you'll undoubtedly distinguish yourself from your competition.
Everyone else is focused on generating leads and closing deals. They deliver value to their customers before moving on to the next one. You'll be more likely to reduce attrition and increase conversions if you have a customer engagement strategy.
Customer engagement initiatives are economically sound. Beyond the numbers, it also allows you to have a bigger impact on the people you serve.
So, what customer engagement strategies will you employ?
You May Like