Documents Required for Startup Registration in India in 2022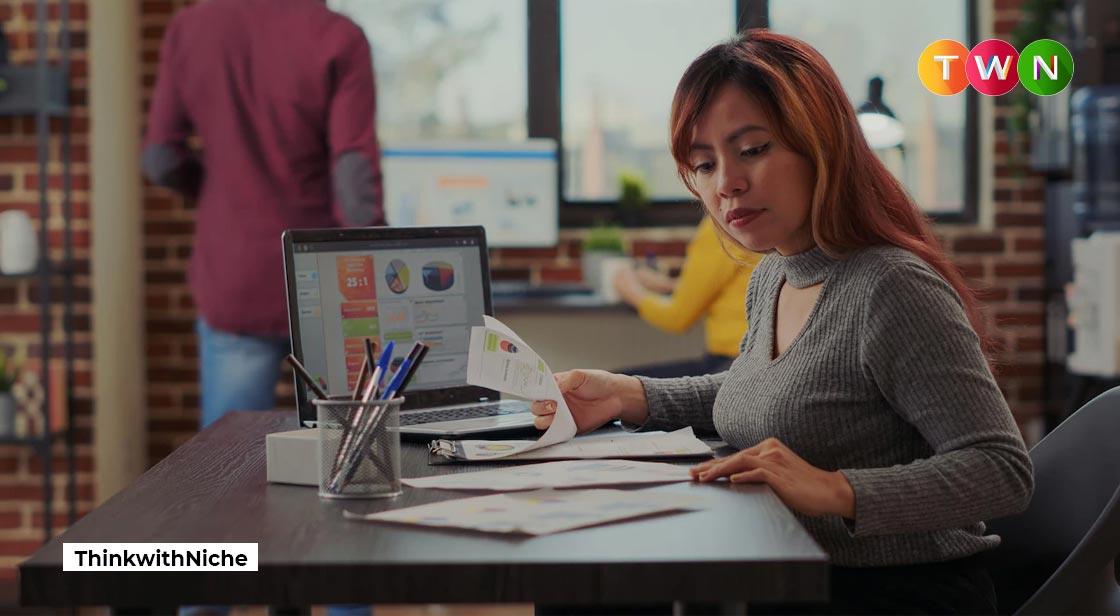 In India, startups are becoming increasingly popular. The Government of India, led by Prime Minister Narendra Modi, has launched and promoted the Startup India Initiative to recognize and promote startups in order to develop the Indian economy and attract talented entrepreneurs. In today's blog, you will learn about the Startup India Registration Process, Eligibility, and Required Documents. #TWN
Continue Reading..
On January 16, 2016, the Startup India initiative was launched. The Indian government has initiated and promoted it under the leadership of our Prime Minister, Mr. Narendra Modi. Startup India's overall goal is to provide a path for products and services to become more resourceful and innovative. With this scheme, India's employment rate is expected to rise significantly, and the list of Documents Required for Startup Registration has been updated to reflect this.
Startups can now look forward to a brighter future for their company, one marked by growth, innovation, and cutting-edge technology. Across the board, the development of such Indian startups is now in safe hands, with the Startup India Scheme empowering them.
According to one of the reports published by NASSCOM and Zinnov, "India ranks third globally as a startup hub." The entrepreneurial spirit is in the blood of Indians, according to this revelation.
Multiple startup registrations in India usually fall into three categories:
If your startup falls into one of the above categories, you must first determine whether you are eligible to apply for the Startup India Scheme. This article covers everything you need to know about the government of India's Startup India initiative, as well as the documents required for startup registration.
What is Startup?
A startup is a newly formed business that is run by one or more people to solve a problem. Such startups are formed when the founders identify some flaws in the current society and intend to address the problem by developing a product or service. Most startups place a premium on innovation and one-of-a-kind concepts that set them apart from the competition.
A startup can also be formed when the founders come up with a unique and innovative idea. The most positive aspect of a startup is that it boosts the country's employment rate by directly resulting in the formation of more businesses. With the increase in job opportunities, the Indian government has stepped in to assist young businesses in growing and sustaining themselves in the Indian market by launching the "Startup India" initiative, which encourages innovation and improves sustainable economic areas.
How can I start a startup company in India?
Examine the viability of your concept.

Prepare your business plan

Select the best business structure

Seek funding

Sign up for the Startup India Program

Intellectual property

Create a strong online presence

Get a good working environment
Which startup is best in India?
Classplus

Paytm

Urban Company

Razorpay

Apna

Delhivery

UpGrad
How much does it cost to register a startup in India?
| | |
| --- | --- |
| Nominal Share Capital | Registration Fee |
| ₹ 5,00,000 to ₹ 50,00,000 | ₹ 21,000 + additional ₹ 300 for every increase of ₹ 10,000 of nominal share capital |
| ₹ 50,00,000 to ₹ 1 Crore | ₹ 2,06,000 + additional ₹ 100 for every increase of ₹ 10,000 of nominal share capital |
The Startup India Eligibility Criteria
To receive all of the benefits listed under the Startup India initiative, the company must meet the following eligibility criteria.
The overall age of the company can be five years or less, or it can be brand new.

The company must get approval from the DIPP (Department of Industrial Policy and Promotion).

The company's services, products, and other related schemes are all innovative and customer-focused.

Existing businesses that have been incorporated are not eligible.

One of the requirements for meeting the Startup India Eligibility is to be a private limited company.

If your company's total turnover exceeds INR 25 crores, you won't be eligible for the startup India scheme's benefits.

A letter of recommendation from an incubator is required.
Process of Startup Registration in India
For a smooth registration process, startups must follow the steps below.
Incorporate your Business
The first step is to incorporate your business as a Limited Liability Partnership, a Partnership firm, or a Private Limited Company. Then, strictly adhere to the registration regulations, such as obtaining an incorporation certificate, verifying your PAN number, and registering your partnership, among other things.
Startup Registration India
The second step entails going to Startup India's official website and signing up for the program. To complete the registration process, fill out the simple form and upload the required documents. To complete the process, you will be asked to share an OTP and confirm your email address.
You are now qualified to apply for the following positions:
Learning and Development Program

Incubator/Mentorship programs

Website Challenges

Government Schemes

State Policies for Startups

Pro-bono Services
GST Registration
Except for petroleum products, all goods and services require GST registration. The Goods and Services Tax (GST) is a combined tax that combines state and central indirect taxes. As a result, the entire country now has a single taxation system. It took the place of various taxes such as service tax, excise tax, VAT, entertainment tax, luxury tax, octroi, CST, and others.
DPIIT Recognition
Startups require approval from the DPIIT – the Department for the Promotion of Industry and Internal Trade. This step is completed once you have completed the entire identity creation process on the Startup India website. To obtain DPIIT recognition, click the 'Dashboard' button and then select the 'DPIIT Recognition' option if you already have a profile.
Benefits offered by DPIIT are:
Effortless Company Winding

Premium level Intellectual Property Services

Three years Tax Exemption

Funds Access

Investing higher than the Market Value can lead to Tax Exemption.

Self-certification in Environment & Labor Laws

Public Procurement Norms Relief
Application of Recognition
You can now view the 'Recognition Application Detail.' The 'View Details' section is required on this page. This section is located just below the 'Registration Details' category. Look for the 'Startup Recognition Form' and carefully fill it out. To proceed, fill out the form, verify it once, and click the 'Submit' button.
Documents Required for Startup Registration
Required Documents for Startup India Registration:
PAN Card Number

Written Proof related to your official website, link, or pitch deck. Needed for validation, speaking, early traction, or a staged startup.

Director's Complete Profile Verification Details.

Startup's Registration or Incorporation Certificate.

Trademark

Details about Patent and Trademark.

A Non-Disclosure Agreement (NDA)

Articles of Association/Incorporation

Shareholder's Agreement

Employee Contracts and Offer Letters

Bylaws

Founder/Co-Founder Agreement

Intellectual Property Assignment Agreements

Business Plan/Pitch Deck
Benefits of Startup India Registration
The Startup India Initiative offers a variety of incentives to encourage aspiring entrepreneurs. It will also promote the more prevalent entrepreneurial culture in India.
Cost Reduction
The total cost of patents has been reduced by 80%. According to one of their statements, the Indian government will bear the entire cost of the facilitators. The startups are expected to handle only the remaining statutory fees. The government provides a frightening list of the patent's facilitators and trademarks. The cost of providing services under the 'Intellectual Property Right' is expected to be reduced. At a low cost, it includes a quick patent examination.
Applying to Tender Facility
The Oroville allows Indian startups to easily apply for government tenders. The most satisfying aspect is that these startups are exempt from lengthy and monotonous criteria such as turnover or prior experience.
Tax Exemption Facility
Startups that participate in the Startup India scheme are expected to be exempt from the tax slab for three years. These startups must provide the IMB – Inter-Ministerial Board certification to get exempted from tax.
Increased Networking Options
The Startup India Scheme is expected to provide opportunities for networking for startups. The government has decided to hold two events per year at the very least. These two events will take place both in India and internationally. The budding entrepreneurs of various startups can come forward, meet up, and discuss a variety of topics that may benefit from this medium. In a single day, it will result in massive networking.
Choosing of Investor
As a startup, you will have the sole authority to choose your investor based on a variety of criteria. As a result, you'll have no trouble selecting from a variety of VCs. This freedom will make you want to stay in your new business even more.
Investor's Tax Saving Facility
Investors who put their money into the government's venture funds are eligible for a tax break. As a result, now is the time to align the core reasons for attracting new investors to your existing businesses. Ideally, attracting more investors means having adequate funding to launch your startup business with the necessary resources.
Simple Exit Process
Following the complicated paths to exiting the business is one of the main issues that startups face today. You no longer have to be concerned about it, thanks to the Startup India Scheme. If you plan to retire for a variety of reasons, you can apply for a winding process. You will have 90 days from the start date of this application to complete everything.
Straight Registration Process
The registration process is simple for the scheme to reach lakhs of people. Emerging Startups can sign up for the Startup India Initiative through a mobile app or their official website. For verification, you will be required to fill out a form and upload your documents online.
Enhanced Research and Development Centers
The total number of R&D centers is expected to skyrocket. At least seven new research parks are expected to be established. Such R&D facilities are expected to be extremely beneficial. It will provide many facilities to aspiring entrepreneurs for their R&D startups.
Government Funding Opportunity
The Indian government has set aside a budget of INR 10,000 crore for venture capital to assist India's startups. Banks and other financial institutions have assured lenders that they will support venture capital.
Various Government Scheme
The Startup India Scheme is a 2016 initiative launched by the Government of India. The primary goal of Startup India is to promote startups, generate employment, and create wealth. Startup India has launched several initiatives aimed at establishing a strong startup ecosystem and transforming India into a country of job creators rather than job seekers. The Department is in charge of these Industrial Policy and Promotion programs (DPIIT).
Some of the schemes started by Startup India:
Stand Up India

Venture Capital Scheme

Small Business Innovation Research Initiative (SBIRI)

Single Point Registration Scheme (SPRS)

Pradhan Mantri Mudra Yojana

Dairy Entrepreneurship Development Scheme

Agro Processing Cluster Scheme

NewGen Innovation and Entrepreneurship Development Centre

Raw Material Assistance Scheme

Procurement and Marketing Support Scheme
Essential Legal Documents for Startups
Startups are frequently involved in legal issues as a result of their desire to achieve commercial success. To avoid such legal issues, be prepared with the list of Documents Required for Startup Registration listed below.
Trademark
Trademarks have the potential to significantly boost the value of your company. By registering a trademark and selecting a specific brand name, you can reach your target audience. The only difficulty you may encounter here is a business with a similar-sounding brand name. Although it attracts the attention of many people, it may trigger them and subject them to legal obligations.
Articles of Association/Incorporation
By forming a sole proprietorship, you are putting yourself at significant risk of being burdened by legal liabilities and never-ending income tax bills as a startup. Startup companies frequently overlook the importance of establishing a solid business structure. The founders of these startups are putting themselves in jeopardy if they fail to form a separate legal entity for their existing startups. In the worst-case scenario, they could lose their home, property, and all of their previous savings. The best way to get around this is to file a tax return with the Internal Revenue Service. It will save you a lot of money in terms of taxes and other fees.
A Non-Disclosure Agreement (NDA)
NDAs and other startup-specific documents ensure that all confidential information shared between you and other parties such as investors, stakeholders, third parties, and others are kept safe at all times. If you're dealing with potential clients, investors, or even your employees, the NDA's role is critical. The NDA works well because it protects the startup's founder and employees. It does so by safeguarding the company's intellectual property and ideas.
An NDA letter determines the following things:
Ways to handle the personal information

Specifying time range meant for disclosing the confidential information

Employee Offer Letters

Employee Contracts

Items included in the Confidential Information

Owner's Confidential Information

Maintaining Confidentiality to the decided time
Employee Contracts and Offer Letters
The A-level team and how well their multilevel minds are implemented determine the success of any business. Offer letters and formal employment contracts protect both you and your employees. So, if a disagreement arises at a later time, this document will assist you in better expressing your concerns. It also sounds professional, and it instills in employees a sense of worth and value in the organization.
Things below are mentioned in the letter:
Structure determining the reporting to the office.

Preset Targets and Commitments.

Determine the terms and conditions of an employee's employment in detail. Roles, responsibilities, compensation, predetermined working hours, notice, and termination criteria are all included.

IP ownership of work

Internal policies, such as timings, leaves, vacations, dress code, and expected behavior, are clearly outlined.

Share Granting

Expectations out of an employee
Shareholder's Agreement
When your startup business is ready to move forward with investments from other firms or individual investors, the Shareholder's Agreement comes into play. It is crucial in defining the relationships between the company's multiple shareholders. If the startup's founder intends to leave the company, the shareholder agreement has no value. The question of these shareholders' liabilities and overall rights now arises. The shareholder agreement establishes everything as a clear picture for investors and the startup company itself at this level.
Bylaws
To maintain the corporate environment's decorum, the workplace requires a specific set of rules and regulations. Regulations and standards are defined in bylaws. Furthermore, bylaws ensure that each startup is operating properly. The bylaws here assist you in keeping everything running smoothly. It also allows each employee to express themselves, their opinions, and creative ideas as needed. The best part about having a bylaws document is that it gives people power by allowing them to vote. Such rights are useful in selecting board members, leaders, and other high-ranking officials.
Intellectual Property Assignment Agreements
Unlike other startups, you should be concerned about protecting your intellectual property. It becomes critical to obtain complete and detailed ownership of your intellectual property. When it comes to attracting the right investors, the startup firm's portfolio assessment is crucial. Having complete ownership of electoral Property Rights will have a significant impact in this area.
Founders Agreement
The founder's agreement makes it easier to deal with any future conflicts that may arise between the founding parties in a startup business! The relationship between all of the company founders, as well as specific terms and conditions, will be defined by signing such an agreement. Furthermore, such documents include clauses for resolving conflicts. This piece of the paper establishes certain boundaries and specifies the functional coordination between the various founding members. Looking back on this document will be extremely useful in confirming any future clashes that may occur.
Terms and Condition
The core part of any business is maintaining the website for your products or services. It expands your reach to potential buyers and protects you from unintended conflicts. The terms and conditions of use are clearly stated on websites, as is the bond between the buyer and the company. It specifies all liability limitations, privacy policies, disclosures, jurisdiction for filing clashes, copyright claim protection, and use of website products.
Business Plan/Pitch Deck
In startups, putting the right set of business forward by creating a thoroughly analyzed business plan is uncommon! As a result, they are on the verge of failing at some point shortly. Apart from failing to state a well-researched and pre-defined business plan, startups also fail to mention 'private limited incorporation' and establishing sole ownership' of their businesses. As a result, it may result in long-term losses and high-income tax returns.
Conclusion
Today, the Indian government is very supportive of startups! It is the primary reason that an increasing number of Indians are entering the business world; what could be better than knowing that if we fall, someone will catch us? It is the main reason why India is the world's third-largest entrepreneurial nation.
If you liked reading this article, we have two more for you. Click on the link below to explore!
You May Like