Sell Your Handmade Products; Discover A Way To Earn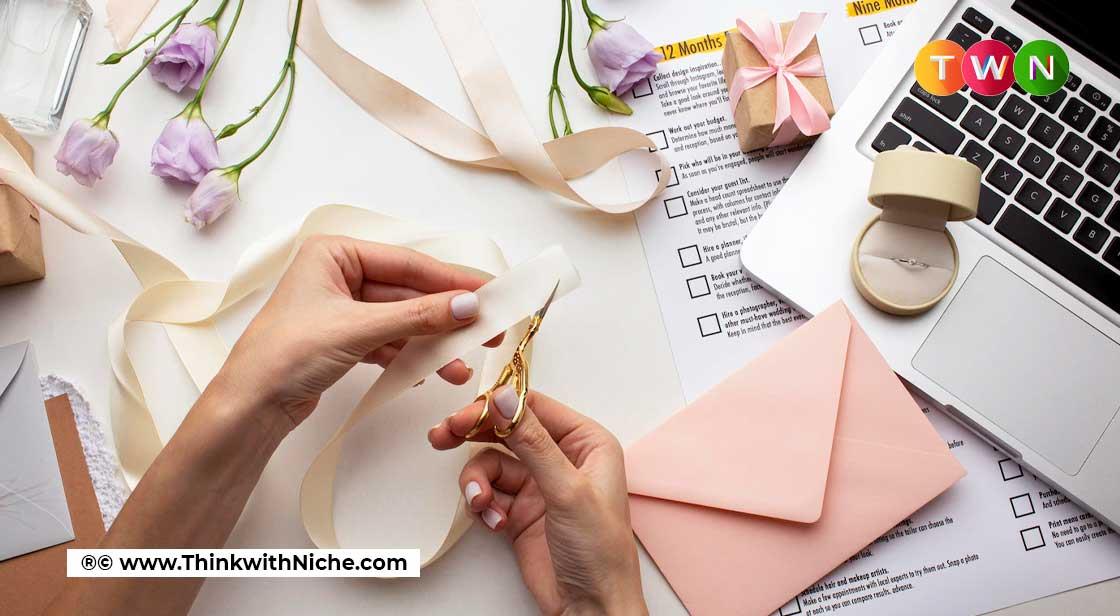 Homemade natural products are very trendy nowadays, and many homely mothers and students are grabbing this chance to open a way for them to earn. But you may have this question that where can you sell these handmade products. Here are some solutions for you, just read the article and find out a perfect way for yourself. #ThinkwithNiche.
Continue Reading..
Here Are Some Ideas Where You Can Sell Your Handmade Products
Homemade or handcrafted items are in high demand in today's market. The number of small entrepreneurs is gradually increasing. Everyone is also aware that an internet platform is a fantastic place in which to sell our handcrafted goods. However, if you want to grow your business, there are several choices accessible to you.
There are plenty of options, to grow your customer base in your locality. Here are some of them to consider
1. Art & Craft Fairs
Art and Craft fairs are the activities that might be commonly held in halls, schools, churches, or different network venues. They generally sell some hand-crafted products, so that the customers may be positive and aware to purchase homely crafted products. It's one of the most famous methods for a craftsperson to sell out and promote their products. Art Fair can be a great method to sell crafty products.
Art Galleries may be another suitable alternative for promoting hand-crafted products. Art galleries frequently provide an area for craft-persons to show their paintings and provide them for sale.
2. Retail Boutique Store
If you plan to distribute and sell your handmade products in different locations around your locality, you should consider establishing wholesale accounts at retail boutique stores in your area. Think carefully about where you can target your customers, you can choose boutique shops, then you need to contact the owners to see how they go about it. This also allows you to develop relationships with other local business owners. Boutiques are especially crafty shops. So, it's better to target those boutiques than a normal shop for selling handmade products.
3. Pop-Up Shops
Pop-up stores are usually temporary retail shops. Pop-Up can come as a seasonal shop, with a short-term availability. In running a business, pop-up shops are indeed the profitable platform where you can sell your handmade products. If you are hesitating to start a long-term business, then give it a try with Pop-up shops. This strategy might be a plus point for you if you are planning to sell your handmade products temporarily. Pop-up shops are helpful for you to gain experience and it is quite trendy nowadays.
4. Social Media Market
Nowadays social media is one of the biggest platforms to sell and buy products. Facebook marketplace is one of the social media options for local sellers. It is gaining popularity because it's free and already has a huge built-in user base.
Instagram can be considered the second most popular online platform for buying and selling. Instagram lets you facilitate income locally. Simply put up an image or video of the product you're trying to promote. You may even tag your region on the platform to make it clear for your customers to locate you and facilitate the logistics.
5. Online store
In this 21st century, nothing can beat online platforms. It is always the number one choice for both sellers and buyers. Online platforms like- Amazon marketplace, foreign platform Craigslist, Meesho, and many other online platforms are here to allow selling your handmade product to a large field.
6. Cafes
Some cafes or espresso stores even provide an area for paintings or homemade products to sell out. They may have a small cupboard close to the check-in point or simply hang paintings all through the place with prices attached in case one of the customers desire to purchase those products or paintings. Some cafes also give sample offers to the customers to promote those products.
7. Festivals and Charity Events
Some local festivals that aren't specifically intended for shopping can also be helpful for crafts-persons. Music festivals, book fairs, small local events, art festivals, or local carnivals may have some small spaces for local homemade craft entrepreneurs. Just notice if there is any space for you to promote the products that might make you popular and can help you to grab target customers.
Some charity events sometimes also provide space for homely entrepreneurs. You can easily promote your products there because charity events basically, allow natural products for promotions and it can be a great opportunity for you to promote yours.
You May Like