Security Tips to Know Before you Start Freelancing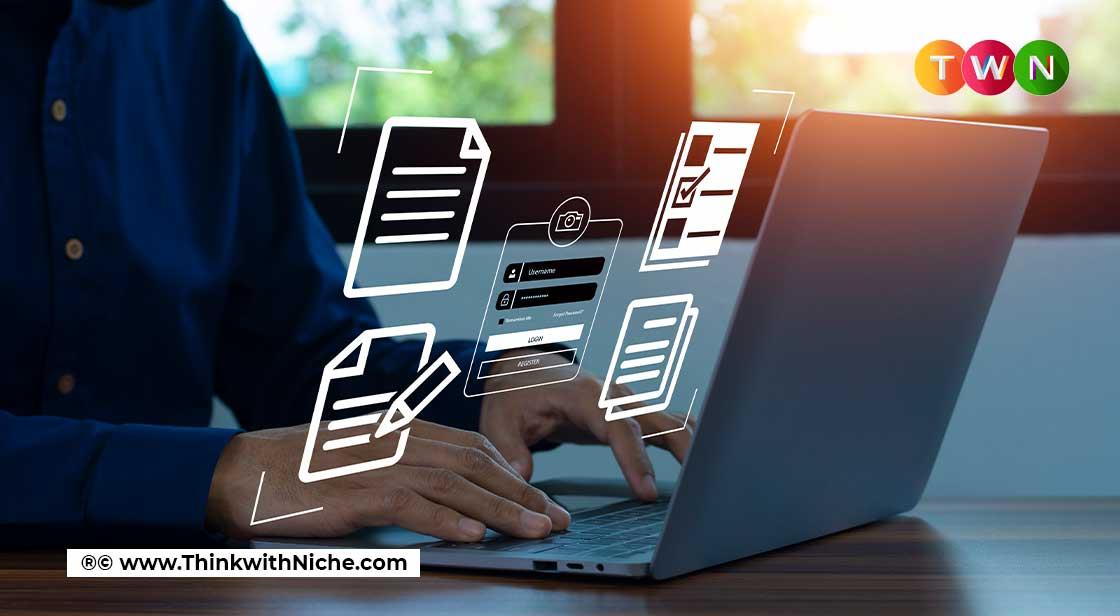 As a freelancer, you work for yourself. It's an employment status that allows you to pick your own hours and projects. It can sometimes lead to third-party solutions, and you may become a victim of scams, so keep these security considerations in mind when you begin freelancing. #TWN
Continue Reading..
As a freelancer, you work for yourself. It is an employment status that allows you to pick your own hours and projects. Unlike many typical contracts, you must manage your own insurance and taxes, but many individuals consider this a minor price to pay for the flexibility that comes with freelancing. It is especially true while working online, because most digital items may be generated from any computer at any time. It implies that independent writers, designers, and developers are always striving for improved communication methods.
Out of desperation, this can sometimes lead to the use of third-party solutions or even the creation of your own software. But, ultimately, the most important aim should be security in your own accounts as well as with your clients. Many fraudsters are aware of how appealing these internet chances are and take advantage of those who are weak. Don't let scammers frighten you away from landing your ideal job. Exploring some fundamental freelance work safety guidelines will help you avoid fraud and be secure online.
1. Updating Account And Passwords Regularly
It may be a significant issue for certain people who are unable to tolerate major changes. However, this is your best line of protection against nosy spying eyes attempting to get access to your e-mail or social networks. Some of the larger websites, such as Google, frequently stand out as a greater target. Both digital businesses provide a variety of services that are all linked to a single account. When a big-name account is hijacked, a hacker may get access to a variety of essential services under your name. To be safe and secure, it is critical to update fresh passwords regularly. You can also prevent being a victim of a scam by creating a new account. It is a great password security tip!
2. Managing Money Confidentially
The concept of mobile security does not necessarily appeal to us, and it may be hacked in a variety of ways. When you're out and about with your smartphone or tablet, it's usual to connect to the Internet via someone else's open Wi-Fi connection. This may be sufficient for browsing! Therefore, it is best not to save invoices or payments on your device. These mobile hotspots are ideal targets for anyone trying to steal user credentials. And having someone obtain access to your online banking account is potentially even worse than having someone break into your account. When you are away from home or the workplace, it is best to avoid dealing with payments online. It is worth the wait since your home network will be that much more secure and trusted.
3. Regular Data Backups
Without a doubt, we all understand how critical it is to maintain copies of your data. Documents for invoicing, spreadsheets, written articles, digital contacts, and other relevant material may be included. However, your backups may also include copies of your most significant work for previous and present clients. Consider compiling duplicates of your favorite websites, images, backend development, or even blog entries. There are several sorts of data that a freelancer may encounter monthly. Over time, your hard discs may fail. There is no way to prevent drives from failing other than to back up your data and replace them as soon as possible. You can ensure complete security by keeping data backups a regular component of your practice. It, ideally, would result in no permanent data loss and could be cleaned up quite fast.
4. Don't Handover You're your Data
Online forums are an ideal setting for phishing schemes. It's simple to dupe someone into providing more information than they need to. Never give away critical information, such as your social security number or a photo of your government-issued ID.
Report any of these demands if you notice them on a job-search portal. Please do not believe them when they say they can't do anything with the information since this sort of occurrence can lead to you becoming a victim of data hacking.
5. Be Aware While Working in Group
You will not be rushing through the task if you do your work on time. It also means you'll have a clearer mind to focus on whatever activities you're working on. Every freelancer must be able to manage many jobs at once without trouble. It is possible to collaborate with more than two persons at the same time. It will really assist you in managing more work jointly. However, communication alone may help to create a secure work environment in many ways. You want to be able to trust the clients with whom you are working, and communication is essential. This level-headed conversation might take the form of a face-to-face encounter, a phone call, or a connection via multiple chat accounts. All these approaches are absolutely viable if you are cautious and aware of who is watching.
6. Updating Software Regularly
You cannot properly safeguard your work until you know there are no vulnerabilities in your workstation. You should always use the most recent software release. Many times, old software versions are plagued with problems. You should, however, ensure that your existing operating system is properly patched and running the most recent release version, whatever that may be. These might include your personal e-mail addresses, usernames, contact information, and potentially hashed passwords. These website upgrades do not take long and are not difficult to cope with. Simply enter your admin panel every one or half months and download any new versions of out-of-date modules, plugins, or system core files. It should guarantee that your website is safe and secure from harmful attacks.
7. Follow Reviews
Many platforms have a reviewing function so users may see how other users evaluated encounters with potential employers. You can read about it if someone had a bad experience or was defrauded by a person. When you are given a project, make sure to read the reviews. A negative review or two amid a sea of outstanding ratings is one thing, but be wary if someone has a lot of terrible reviews.
8. Avoid Free Labor
Trial articles are not uncommon, so don't be duped into working for free. Before payment, they may request many trial pieces from a huge variety of assignments. Then, when the time comes for you to get money, they disappear and continue the procedure with another individual. Getting someone to perform something for free is not always as simple as it appears. Instead of just asking for a few sample pieces, they may never seem to be satisfied with your job.
You May Like