Role Of Organizational Psychology In Workspace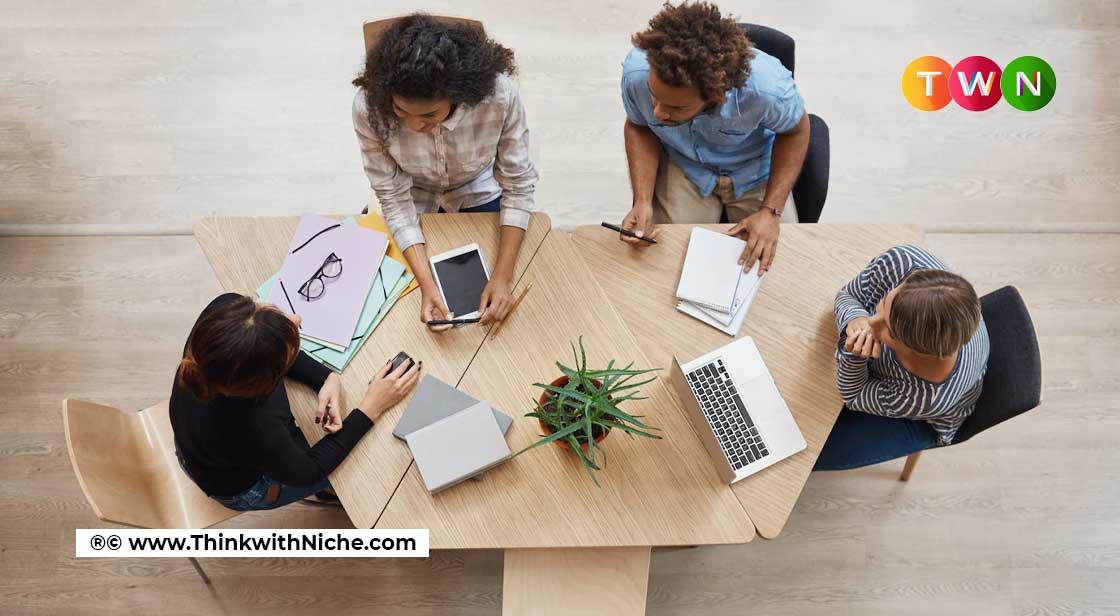 Industrial or Organizational psychologists are known to examine or assess individual, group, and organizational dynamics in an industry or workspace. They apply methods of research-based practices and evidence to solve issues of employees concerning work stress and organizational wellbeing. #ThinkWithNiche
Continue Reading..
An overview of running a business might seem like the sole goal is profitability but along with this, there are several other factors that contribute to run a successful business, one of the most relevant ones out of all the factors is- employee management or simply put, looking after employee's mental health. The growing culture of organizational psychology and the importance of mental health has initiated the growth of counseling and opening discussing issues that hinder people's performance. Let us take a look at the reasons why Industry/Organizational psychology is helping employees across the world to build better relationships and boost productivity-
1. Rise In Productivity
One of the key issues addressed by the organizational psychologist is productivity and ways to boost it and check up on the hurdles causing low productivity. While it is true that continuous work can cause hindrance in the quality of work and significantly bring down productivity, psychologists have found that shifting employees from one section to another can increase the level of interest and a chance of social interaction among employees can empower team spirit and morale.
2. Team Building
Team building is an essential building block of a stable foundation for a successful business setup, organizational psychologists address this need very seriously. They help employees exercise ice-breaking sessions and bound-establishing practices for helping the employees understand a sense of team, and the need to work together, especially to achieve targets and work towards common goals of the organization. Psychologists work on the lines of reward systems for helping the teamwork on common goals and empower groups to suggest solutions to employee problems.
3. Ironing Out Conflicts
Easing out conflicts amongst employees should be a prime objective while emphasizing organizational growth and outputs. Employees tend to argue on several issues throughout a project or anything and if the organization is unable to mitigate the issues, they can hire an organizational psychologist to their rescue, such psychologists are trained to work on issues concerning respect, dignity, responsibility-sharing, and other concerns.
4. Mental Health
Counselling and addressing demands of mental health concerns have gained immense popularity in multi-national companies and companies across the world. In an increasingly competitive world where a work-life balance hardly exists, there are elevated levels of stress, leading to health problems as well as mental health issues which are otherwise not taken seriously, decreased productivity, and low output, in these times, counselors and mental health experts have had access to exploring the possibilities of bringing about a change in a workspace and a positive outlook.
5. Marketing Strategies
Organizational psychologists are also well-known to redefine boundaries of professionalism, they can help an organization expand its range of skill-specific employees, set up criteria for performance, and help employees achieve those goals, set marketing strategies for assessing consumer preferences, demands, and customer satisfaction.
In totality, there are endless benefits of an organizational or industry psychologist, they can act as power-boosting agents to the foundation of the institution and set up a stable functioning company that is aware of its goals and has a strong team at its back.
You May Like