Pros And Cons to Keep in Mind Before Working as a Freelancer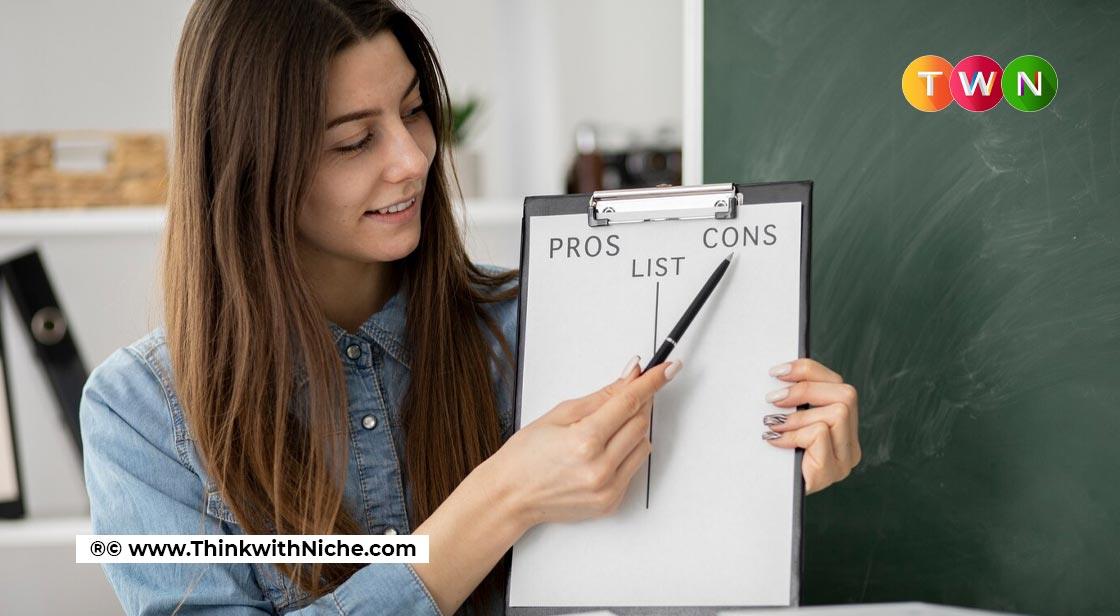 Do you have an interest in working multiple jobs at the same time? Working as a freelancer is one of the most exciting ways to harbor knowledge, experience in innumerable sectors and fields. It sharpens your vision and makes you more skillful enough to understand the right and wrongs that happen in different businesses. But everything has its own price. Here we present a few pros and cons for working as a freelancer that might guide you to understand what is right for you or if you want to move ahead with your skills in freelancing. #ThinkWithNiche
Continue Reading..
Pros Of Freelancing
As each minute passes, you hold the power to gain a new job for yourself. Jobs get posted on freelancing platforms every day. You might not crack it all but why not give it a shot as there are plenty of jobs to look forward to.
When you work as a freelancer, the timing turns out to be flexible that means you can work according to your own time space. You do not have to wake up early and work at a 9 to 5 job. If your mind works sharper at night, you can frame your work at your desirable night hours at ease. Thus, productivity and quality turn out to be enriching and higher.
With each job, you get to learn something. Different clients pull the best out of you thus various projects make you more experienced in the field. This is not possible when it comes to the traditional method of working at an office. You get stuck in a routine that does not give you enough time to explore your creativity.
Cons Of Freelancing
No matter what you do, everything is perfect when it is done with discipline and a proper routine. You should be your own motivation. The strictness should come from within or else you will lag behind the work that you have been allotted.
Nothing stays forever and that fits the best when it comes to freelancing. On days, you will be offered lots of jobs whereas there will be days when you will have none. That is why it is also necessary to have one or two clients who provide stability for the job that you offer.
You might have goals to meet when it comes to a steady income. There might be times where you will push yourself to work overtime. It will be more than normal working hours and still, you have to get along with it.
As the article stated, every single thing in the world is made of good and bad. It is up to you what you desire to choose and what not. There are no hard and fast rules when it comes to freelancing but authenticity and genuine efforts go a long way if worked righteously.
You May Like