Nine Ways Businesses Can Make Emails More Enticing To Customers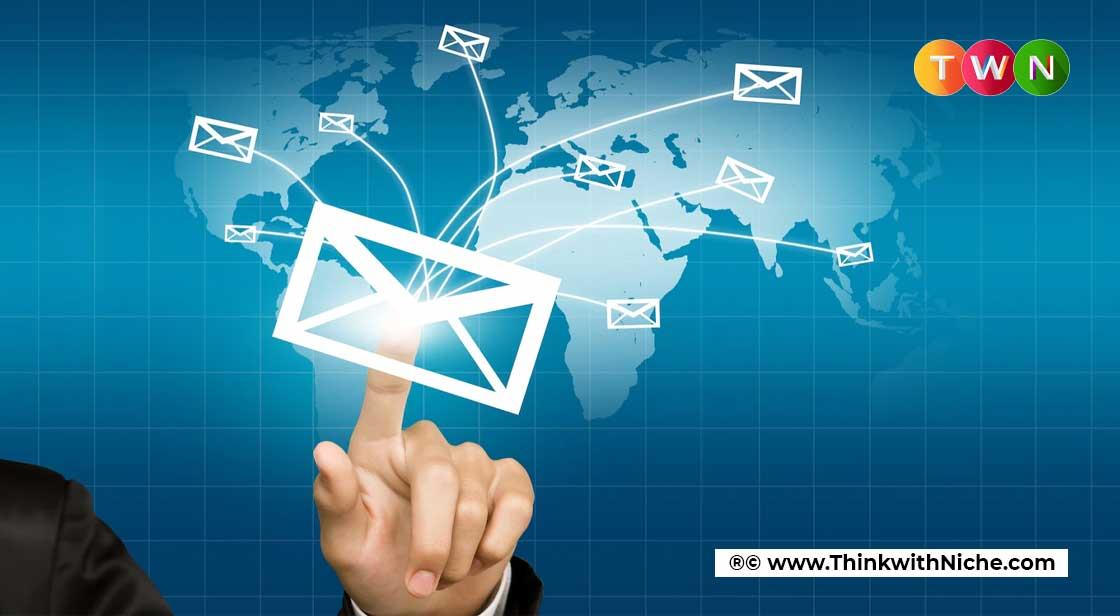 When there are so many other ways to remain in touch digitally and so many other locations where businesses may compete for attention on the Internet, email may not seem like a good first option for communicating with your customers. #ThinkWithNiche
Continue Reading..
When it comes to reaching clients, email marketing is still the most effective approach.You'll need to employ a few strategies for your emails to be noticed by your intended recipients. These marketing email tips and tactics are provided by nine Young Entrepreneur Council members.
1. Invest In A Content Strategy Tailored To Your Brand
When using mailing providers like Substack, it's getting increasingly tough to stand out from the crowd. Take cautious not to bring up your own company or product. In this personal setting, you must consider the recipient as your audience rather than your consumer. It is critical to make the reader feel unique. The last thing on your mind should be sales. Anik Decoste of M. T.R.R.
2. Make Emails That Are Centred On The Reader
To encourage individuals to open and read your emails, make them about the reader rather than about your company. Too many businesses assume that by continually promoting who they are and what they have to offer, they can attract customers. This is a terrible concept. You should strive to provide value in everything you do as a business. Users are more inclined to open emails when they realise you're doing it for them and that reading the material will benefit them.
3. Write About Issues That Are Important To Your Target Audience
Focus on issues that are important to your audience if you want to stand out from the crowd. Avoid popular marketing strategies such as freebies, discounts that are going to expire, and so on. If they aren't forwarded to spam folders, they're likely to be removed without a second thought. The email may be used to highlight a truly exceptional bargain. It is preferable to concentrate on problem-solving and providing useful information in general.
4. Create A Reliable Email Domain
Check the status of your email domains. In the vast majority of situations, the quality of email marketing is assessed by qualitative delivery data gathered over time. It is feasible to ensure that more emails arrive in the inbox rather than the spam bin by utilising a unique e-mail address for email campaigns, sending out high-quality emails, and using an email warming service. There is some effort required, but it will pay off in the long term if you improve the number of people who read your emails. Nobody wants to spend time and/or money sending high-quality communications that will be discarded without being read. Put forth the required time and effort to set yourself up for success. If you take the time to get your ducks in a row, it will be worth it in the long run.
5. Make Use Of The Desire To Be A Tool
The human brain has been designed to respond in the face of urgency and competition. They should appeal to this element of our nature, especially in our email inboxes. In my experience, the most effective emails push me to act quickly, whether it's by reserving a service now, purchasing a product, or purchasing tickets since I might not be able to do so again (at least, not at such a bargain price). I am more inclined to purchase anything if there are just a few of them available.
6. Imagery And Media Should Be Engrossing
Make your emails more interesting to your readers by including eye-catching visuals. With the right media, you can instantly catch their interest and make it simpler for them to open future emails, resulting in greater interaction for your campaigns. As a consequence, subscribers are not bombarded with text walls, and the monotony is broken up. As a result of stronger email content, you may collect more user data and build future email campaigns with high conversion rates.
7. How To Segment Your Email List
Segmenting your emails allows you to make them more enticing to your readers. People will open your emails because they are interested in what you have to say. A segmented email list may help with content targeting in some situations. It's an excellent way to boost the number of individuals who read your email messages. You must raise your open rate in order to meet your conversion goal. Only subscribers who open the email will see your offer.
8. Determine The Appropriate Frequency
Companies and media may make their emails stand out as long as they appear regularly. Businesses that send out a monthly email or make a blog post have had excellent results. Many people look forward to reading them since they are so detailed and entertaining! To keep them interested, inform them that if they sign up for your email list, they will only get emails with your best material in the future. Even if you don't send out information regularly, this simple email marketing technique will result in high interaction rates. You'll need well-researched and informative content to make your emails worth waiting for.
9. Personalize The Topic Lines And Content
Creating engaging emails requires you to personalise your subject lines and content. Begin segmenting your email list right away. A simple question on the email signup form might assist you in categorising your clients based on their interests. Segments may also be created utilising CRM technologies and customer purchasing behaviour. Segment your email list to make your emails more personalised and engaging for users. People will be more likely to read the message and even click on the links if they believe an email "from" them is being sent.
You May Like