Miss Universe 2021 - Into the Life of Harnaaz Sandhu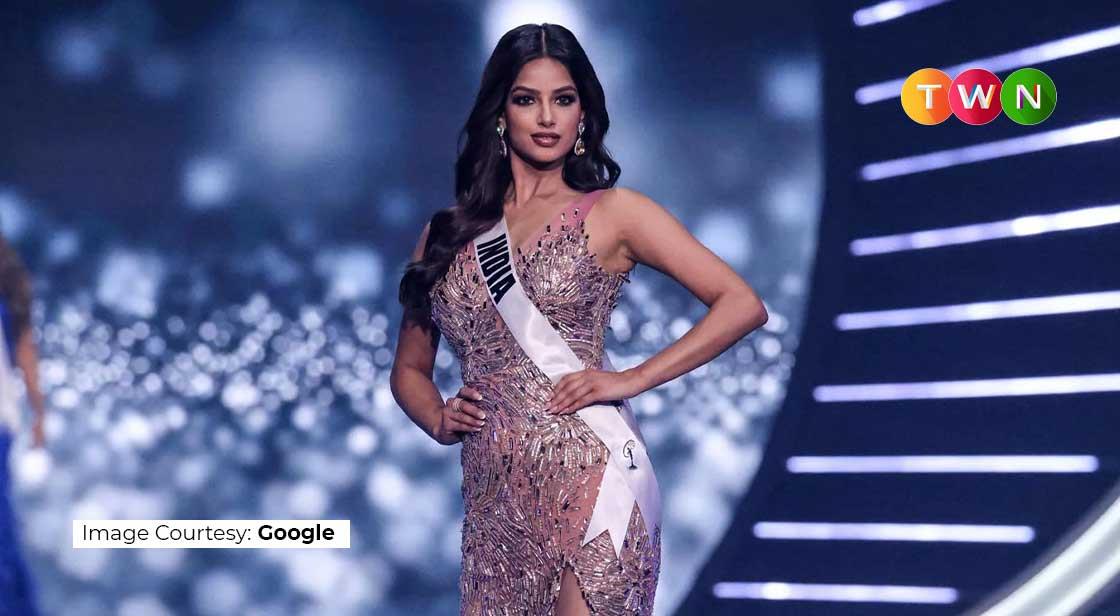 On December 13th, the crown came back to India. The person who brought it back is the one we must know. This post is all about Harnaaz Sandhu and her journey towards this crown. #ThinkwithNiche
Continue Reading..
By the time you read this post, you might already know about Miss Universe 2021. It's trending and will remain so for a while. You know her name, you know the age, but we'll tell you about her life and how did she come into the world of this competition. Read till the very end to know about Miss Universe 2021.
Harnaaz Kaur Sandhu was born on 3rd March 2000. She is only 21 years of age and already Miss Universe! It indicates how young she must've started her modeling career. Hailing from Chandigarh, she attended Shivalik public school in Chandigarh and did a post-graduate from Government college for girls, Chandigarh. She had many pageant titles adding feathers to her crown. Let's talk about some of these achievements. When she was 17, she began competing in various pageant competitions and stood victorious in Miss Chandigarh 2017. Next year she competed and won Miss Max Emerging Star India 2018. After winning Miss Diva Universe 2021, she was eligible to participate in this prestigious beauty pageant competition.
The person who won the international beauty pageant was once a victim of body shaming! She was bullied in her school times because she was thin. Now, she is the reigning Miss Universe, thinner no more, no more body shaming.
Her mother is the reason she is here at this stage. Had it not been for her mother, she might have stayed introverted her entire life. Her mother made her what she is. Her mother supported her in every step of her life. Her mother broke the long line of patriarchy and became a gynecologist. It shows how much her mother can and will do for her daughter.
Some facts about Miss Universe 2021
She began modeling at a very young age. You can anticipate this from her Instagram account. Apart from being a model, she acted in some Punjabi movies and was a well-known face. "Yaara Dian Poo Baran" and "Bai ji Kuttange" were the movies in which she performed. Having a knack for acting, she visited Aryeman Bhatia's Hustle studio in 2018 and proceeded with her acting from there.
Public Service (Health Camps)
For many years, Our Miss Universe worked in health camps for the betterment of women. She worked alongside her mother. Both mother and daughter work to address issues such as menstrual cleanliness and the overall health of women. Being involved in all such work, Harnaaz has made herself knowledgeable about the hardships and empowerment of women.
Yes, you read it correctly. Harnaaz is a water baby. She is very comfortable around water. Her hobbies include yoga, horseback riding, cooking for everyone in her family, chess, and dance. What she loves most is swimming hence, water baby. She'll dive right into the water whenever she needs to relax. Nothing can ever calm her as much as water can.
Harnaaz loves to mimic people and animals around. Her mimicking talent isn't hidden, but the people around her appreciate her.
A person with a heart of gold and a vision towards saving the environment has to be crowned. Harnaaz got her dream come true after she was crowned by the reigning Miss Universe Andrea Meza. After 21 years, the crown has come home, and we thank Harnaaz Sandhu, who outperformed herself and made us proud.
You May Like