MEESHO And The Story Behind It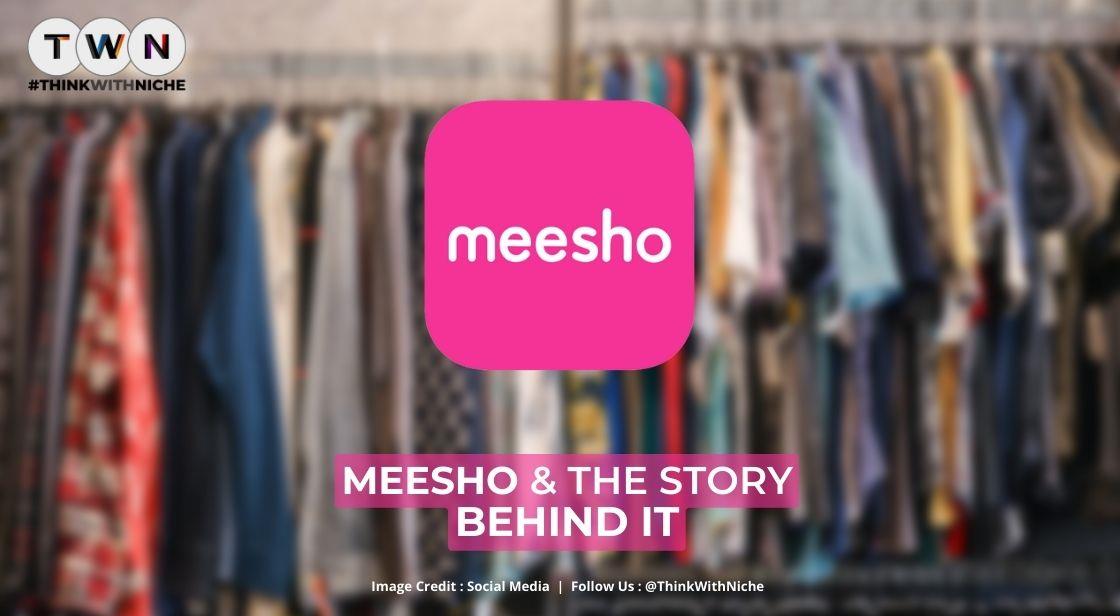 Since the pandemic's outbreak, people have relied more than ever on online shopping platforms, and many are taking advantage of this trend to build their own online businesses. That is also true of the online reselling market.
The cost of starting an internet resale service is quite low. Since you just serve as a channel between the supplier and the buyer, the costs associated with creating a product, managing inventory, and paying for all the necessary staff, tools, and equipment may be easily avoided in this way.
Meesho is a platform you might take into consideration if you're also thinking about creating your own resale business. Meesho is an online resale platform that makes it possible for anyone to start a business without having to invest any money upfront. Meesho takes great delight in reselling and is the market leader in India.
This is the story of Meesho, a well-known reselling platform in India. Let's explore MEESHO And The Story Behind It.
Continue Reading..
Vidit Aatrey and Sanjeev Barnwal, both IIT Delhi grads, created Meesho in December 2015. It is an Indian-based social commerce platform that allows small enterprises and individuals to work from home with no upfront costs. Meesho was one of three Indian firms chosen for the Y Combinator competition in 2016. Bengaluru, India, is the headquarters of Meesho. Individuals and small businesses can create online storefronts using social media platforms like Facebook, WhatsApp, and Instagram. Meesho secured funding from Facebook in 2019, making it India's first startup to receive funding from the American social media and technology company. Meesho began by focusing on housewives; about a third of vendors are students. Let's discuss the success story of India's growing startup and retail leader MEESHO.
About Meesho
Meesho, an online reseller platform, probably doesn't need an introduction. Due to its ease of use and low prices, the platform has carved out a market for itself and grown in popularity among both consumers and sellers. Meesho offers quick, safe transactions as well as affordable shipping and returns. Meesho is trusted by more than 2.6 million resellers in India.
The Bangalore-based firm hopes to create an environment where anyone may start a business without having to make a financial investment. The company boasts of having more than 20,000 Meesho suppliers from more than 500 localities in addition to having over 2 million resellers. Meesho operates on a commission of approximately 10–15%, and sellers can profit by adding a gross margin to each transaction.
Name, logo, and tagline of Meesho
Meesho is Hindi for "Meri Shop" or "Apni Dukaan," which explains the service it offers. Meesho wants to create a setting where anyone can start a business without making a financial commitment.
"Not just a homemaker, a Meesho Entrepreneur," is the company's tagline.
Meesho- The Team and Founders
Sanjeev Barnwal and Vidit Aatrey established Meesho in 2015.
Sanjeev Barnwal
Co-founder and Chief Technological Officer (CTO) of Meesho is Sanjeev Barnwal. Sanjeev Barnwal also held a position as an Android Camera Hardware Abstraction Layer Architecture Designer and Developer at Sony Mobile Communications. He earned his engineering bachelor's degree from IIT Delhi and previously worked for Sony Corporation.
He earned his engineering bachelor's degree from IIT Delhi and previously worked for Sony Corporation.
Vidit Aatrey
The co-founder and CEO of Meesho is Vidit Aatrey. The co-founder of Meesho formerly worked at InMobi, a mobile marketing platform, where he developed growth strategies for the business. While working at ITC Limited, Aatrey also had the opportunity to see the Operations side of the company.
Meesho has a staff of more than 750 people working for it.
Business and revenue models for Meesho
We cannot state that Meesho uses a D2C (Direct to Consumer) business model in terms of its business structure. The manufacturer sells a product directly to customers under the D2C business model. But Meesho uses resellers, who function as a go-between for producers and customers. Meesho is a platform that assists companies (such as manufacturers and owners of reselling enterprises) in increasing their sales in exchange for a variety of fees and incentives. As a result, Meesho has a B2B business model today. The company originally concentrated on the reseller business model but changed its direction in 2021. The following are Meesho's principal revenue sources:
Challenges Faced During Meesho's Initial Startup
Online commerce was starting to gain popularity at the time Meesho was founded, but there were challenges such as a lack of supply, shipping issues, other options for transactions, etc.
The CEO says that they have never kept any items in their own warehouses because they have always helped small businesses flourish. The COVID-19-induced lockdown made it difficult to obtain supplies, nevertheless. Things remained difficult even after the government provided a minor easement on car mobility.
Idea Behind MEESHO
When the founders of Meesho left their secure employment to create their own business. Fashnear was the name of the company when it first started. They wanted to create a fashion platform similar to what Swiggy had done with food, Onelab had done with services, and Grofers had done with groceries. Their idea was to use our app to sign up for multiple retailers in various locations. Customers could pick three things from these stores and have them delivered to their homes by a delivery person.
They could choose which ones they wanted, pay for them, and then return the rest. They noticed that the Fashnear business model was failing because customers were more concerned with sales than with the proximity of their products. The benefit of knowing the market in-depth is that you will learn how to interact with shop owners.
When they met with a local store owner in Koramangala, he was very helpful in explaining the new concept because he told us that he was already selling his things online through Facebook and WhatsApp groups, where he routinely updated images. These clients would place an order, and one of his employees would deliver it and collect the money. They were blown away by this basic but powerful concept, as well as his business plan.
Fashnear's transformation into Meesho. They received a positive response, but they still lacked a revenue strategy. They developed a platform that allowed any shopkeeper to check in to Meesho using their Facebook credentials, following which all of their data would be moved, and a web page for their store would be generated with a few simple clicks.
Unlike the WhatsApp model used by some retailers, Meesho also assisted with auto stocking and inventory management. Then, in less than six months, they register over 10,000 stores. They saw that the majority of the shops on our app were owned by women who called themselves resellers and sold things from their homes.
They also discovered that while a retailer might add new products to the Meesho app every three months or so, resellers would alter their catalog every day. The founders spoke with resellers directly at their residences and discovered that they lacked inventory. Instead, they were merely displaying things that other suppliers were selling and purchasing in response to demand.
The first resellers of Meesho
Anu (from Bangalore), one of the first resellers they (Vidit and Sanjeev) spoke to, was, in reality, heading a reseller organization named Anu's Boutique. She and her husband would go to Surat once a month and return with the business cards of several market suppliers, which she would then post to Whatsapp. They'd send her photos of their wares, which she'd upload on the Meesho app and sell via Whatsapp.
Another reseller, whose family worked in the textile sector, did the same thing with the "Meesho" software. Here, Meesho noticed a one-of-a-kind business opportunity. Not every reseller has the same level of access as these two, and no two small firms operating in separate sections of the country could trust each other enough to offer cash on delivery (COD) or a return policy to their customers. This is where they entered the picture.
Meesho Empowering the Women entrepreneurs
Meesho has delivered orders to over 26,000 pin codes in over 4,800 locations from over 100K registered vendors. Brings e-commerce to India by generating over Rs 500 crore in revenue for entrepreneurs and serving clients in over 4,500 Tier 2+ cities. Meesho claims that their platform has connected them with over 13 million entrepreneurs.
The fact that women make up the majority of entrepreneurs appears to be noteworthy. The Social Commerce Platform enables its resellers to launch their own online enterprises with no outlay of capital. Meesho began his adventure in December 2015, accompanied by two IIT Delhi graduates. They founded Meesho, a social commerce platform that allows users to resell things via social media platforms like WhatsApp, Facebook, Instagram, and others.
Empowering the Women was their motto when they first started this company. They wanted to commemorate Indian women's financial independence. Vidit Aatrey (Founder & CEO of Meesho) chose to leave his job at InMobi in 2015 to create his own company. Then he co-founded Meesho with his business partner Sanjeev Barnwal (Founder & CTO). As social commerce struggled to find a foothold in India, Meesho blazed a trail and changed the industry.
You May Like