Kangana Ranaut Brought The Onset of Empowering Women In The Film Industry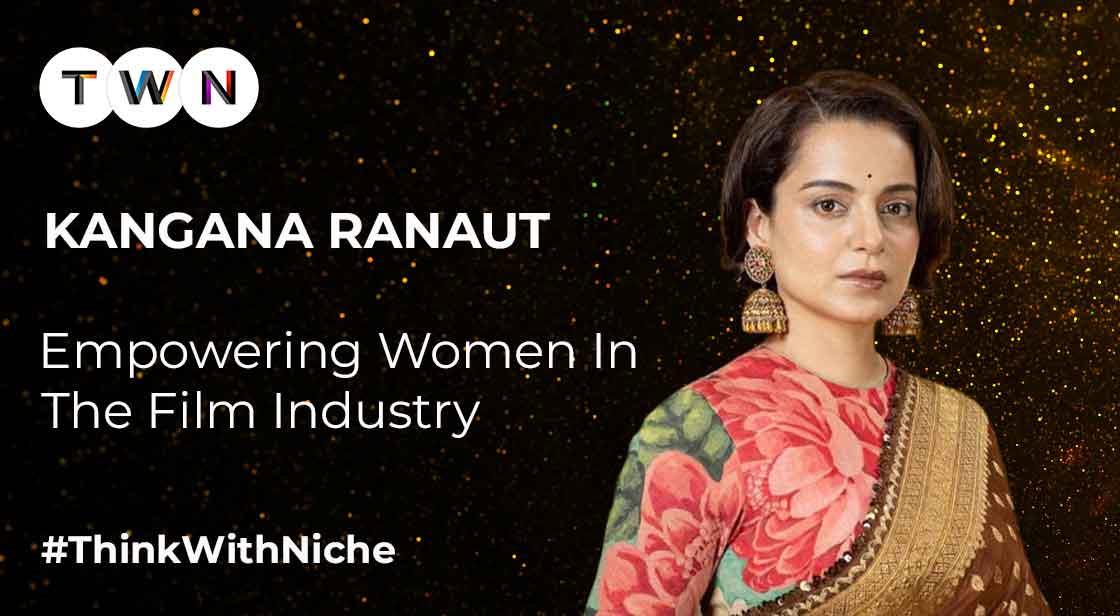 Kangana Ranaut is the most revered personality in the country. With blockbuster hits, she has grabbed the attention of global waters and everyone loves her persona alike. She has sent shock waves to the country, not once but more than zillion times. #ThinkWithNiche
Continue Reading..
Most of the women expect no labeling, no shaming, and consider playing a silent victim on the other side of the card, is that what society wants their women to behave? It's not always a bare necessity that the grass should be greener on the other side and sometimes it could be the other way around. It's always a woman's fault, considered such in our society. One groundbreaking woman of our nation Kangana Ranaut who has left tongues wagging and eyes split in surprise needs appreciation for her ever-lasting contribution to women empowerment.
What Kangana Ranaut tries to prove is that there's nothing wrong in confessing admiration towards a man and accepting one for their personal desires. Since people are walking forward in the set direction where the new-age technology is extremely prevalent but are struggling to secure the new age culture; maybe for a woman, there's no place for freedom of speech and rights to live. Kangana Ranaut without any doubt is a woman of substance, she is also a very bold, fierce, and strong-headed woman. Nobody would have ever imagined a small town, "Gangster Girl" who abandoned her home to proceed with her dreams and freedom to live, would have come this far in her journey spurred by unexpected fireworks.
Though Kangana is no longer known as a shy girl, instead she can be considered as a wonder woman because of the undying spirit that lies beneath her. Ranging from fire in her belly, Kangana Ranaut proves to be the warrior woman breaking the ugly boundaries of her past relationships. She is out and opens in the wild about the alleged affairs with her co-stars. Her highly anticipated legal battle with Hrithik might have ended but it left her with bitter memories that she seems to be not leasing out. Though, now she admits to the fact that she has stormed into a great butt of jokes but seems that controversies stop the fog.
The highly controversial chapter "Lipstick Under My Burka" was banned for a million reasons, if brought to light once again, no woman can endure the pain of hearing "you have no rights". Why is there such a thing in India to give women their rights and a word of say? Every issue relating to women's rights is projected grimly in society. Though, everything turns ugly and makes it through its own hyperspace in the media in several ways. There's so much said for women's rights and not much is being done about it. While most of the Indian men expect their ladies to shelter behind four walls, wrapped up with covered skin. Let your lady out for once and see the magic!
Record-breaking women such as Sania Mirza could live the life she possibly needed to safeguard her future, she has scored well as her parents had never drawn a full stop to her process of development and growth.
KANGANA RANAUT IS SURELY A FIREBRAND
You May Like